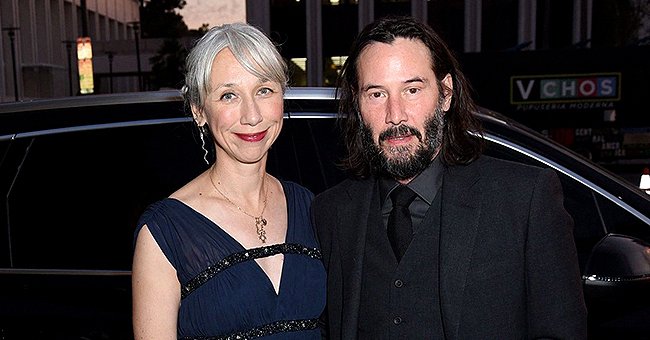 Getty Images
Keanu Reeves & Girlfriend Alexandra Grant Reportedly Reunite with His 'Matrix 4' Co-stars in Berlin

With reports that production on "The Matrix 4" will resume, Keanu Reeves and his girlfriend Alexandra Grant reportedly met up with his co-stars at the Berlin-Schönefeld Airport in Germany.
Production of the highly-anticipated sequel to "The Matrix" will reportedly resume in Berlin since the finished shooting in San Francisco before the novel coronavirus pandemic brought everything to a grinding halt.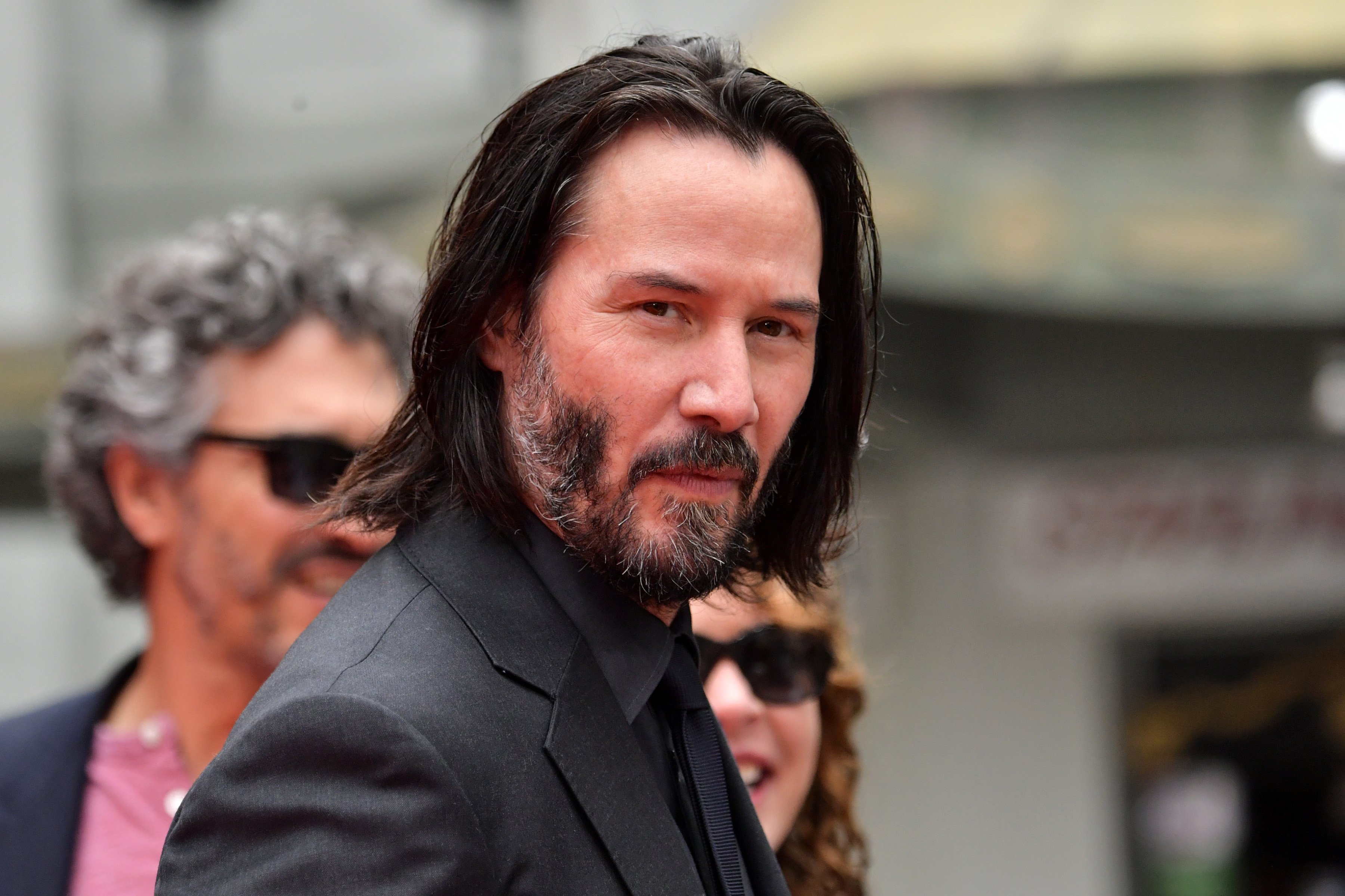 Keanu Reeves arrives for his handprint ceremonyon May 14, 2019, in Hollywood, California. | Source: Getty Images.
Grant and Reeves met with Carrie-Ann Moss (Trinity), along with newcomers to the franchise Jonathan Groff and Neil Patrick Harris at the German airport, and the group looked relaxed and casual as they caught up with each other.
Despite being together for several years, Reeves and Grant publically displayed their relationship for the first time last November when the couple held hand during a red carpet event in Los Angeles.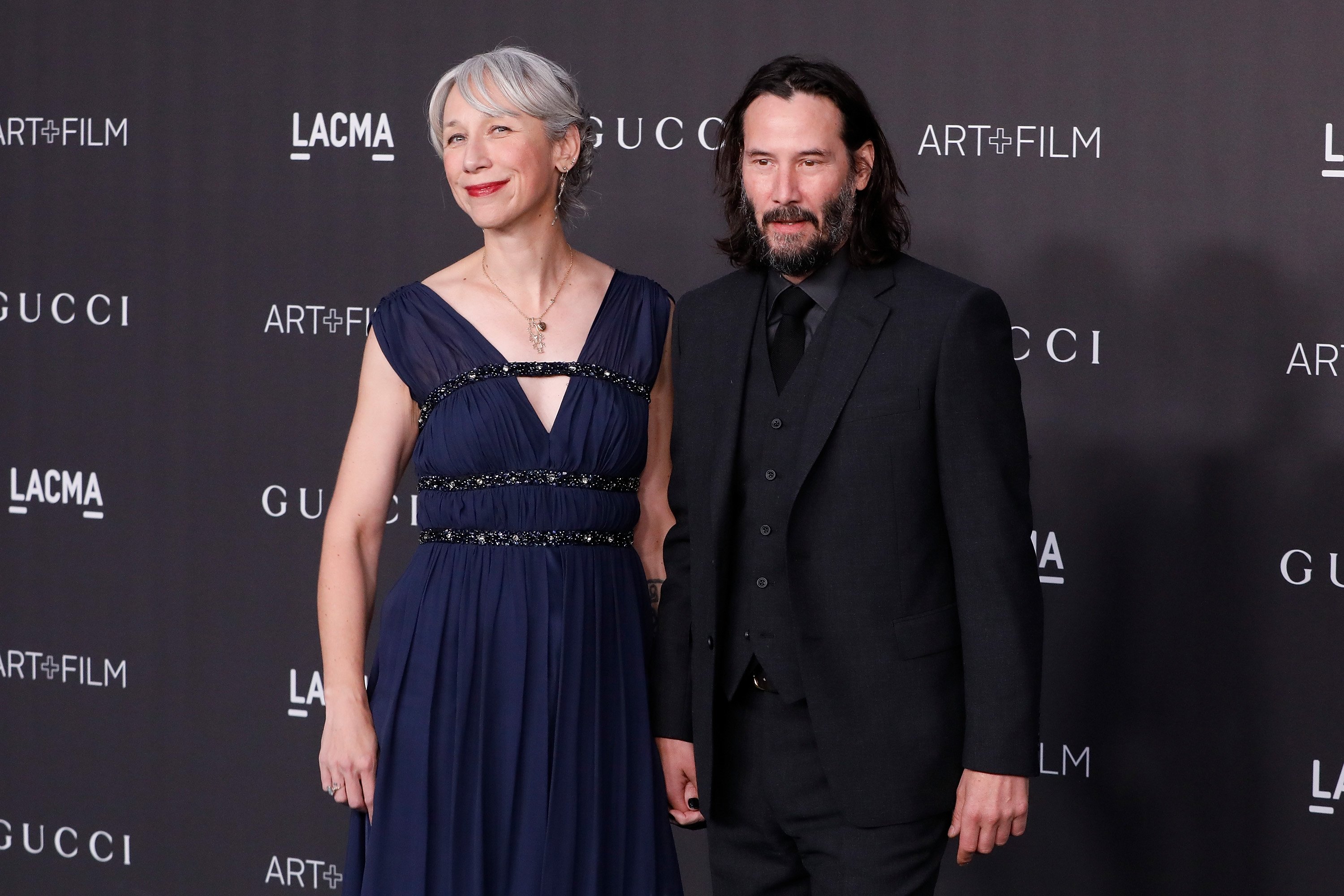 Alexandra Grant and Keanu Reeves attend the 2019 LACMA Art & Film Gala on November 02, 2019 in Los Angeles, California. | Source: Getty Images.
The PDA drew a lot of attention even though it wasn't exactly news that the pair had been close, as Grant told Vogue in March:
"I think every single person I knew called me in the first week of November, and that's fascinating."
However, reprising his role as Neo in the popular movie franchise is not a decision Reeves made lightly. He first took up the role in 1999 and decided to continue due to the "wonderful storyline" created by Lana Wachowski.
"That's the only reason to do it. To work with her again is just amazing. It's been really special, and the story has, I think, some meaningful things to say, and that we can take some nourishment from," Reeves reportedly explained.
While the new flick initially had its release slated for next year, it since got moved to a new date and fans will have to wait until April 1, 2022.
Delighted to be working with Lana Wachowski for the latest installment of the action film, chairman for the Warner Bros. Picture Group Toby Emmerich reportedly said in a statement:
"Lana is a true visionary; a singular and original creative filmmaker and we are thrilled that she is writing, directing, & producing this new chapter."
Even though Keanu Reeves is private about his personal life, it turns out he is every bit the nice guy and humble despite his fame as one of his previous stunt drivers got candid about working with him.
Jeremy Fry worked with Reeves on several occasions, and in a recent interview, he called the actor "hardworking" and deserving of every heart he's ever won over.
Please fill in your e-mail so we can share with you our top stories!