Tyrese Gibson's Little Daughter Soraya Looks Adorable in Purple Top & Matching Bow in a New Photo
There's nothing "Fast & Furious" about tough-guy Tyrese Gibson when it comes to his baby girls.
Singer, songwriter, and actor Tyrese Gibson's baby girl Soraya is growing up fast and her doting dad shared an adorable snap of his 18-month-old on Instagram taken by her big sister, Shayla.
Proud dad Gibson shares 13-year-old Shayla with ex-wife Norma Mitchel and tiny Soraya with Samantha Lee Gibson, whom he married in 2017.
Samantha, who was a social worker, now runs a non-profit she and Gibson founded to help at-risk youth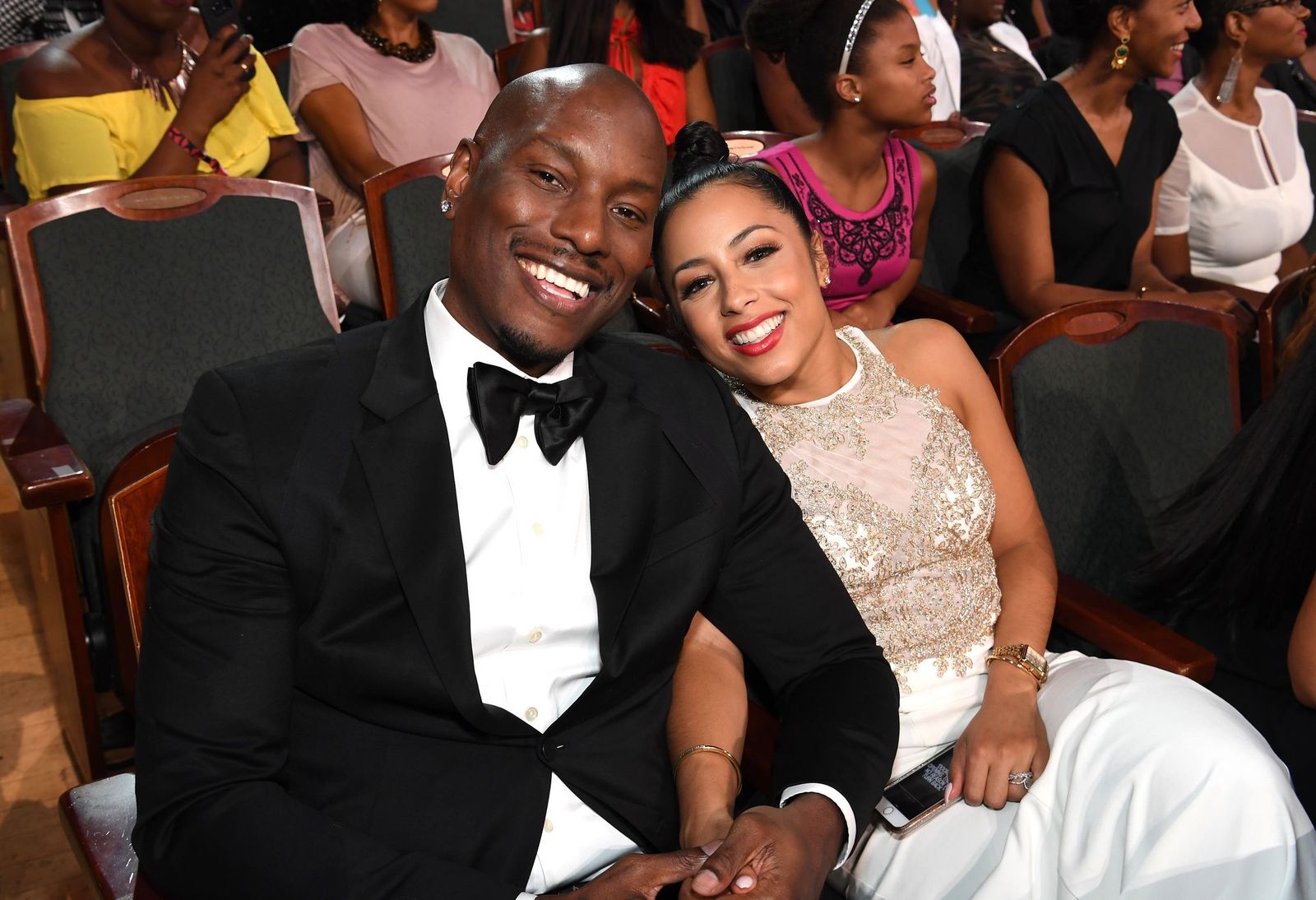 CUTENESS OVERLOAD
The snap Gibson shared shows the tiny toddler wearing a pretty pink top with a big butterfly placement print, over purple shorts with an overall butterfly print, and a big lilac satin bow in her hair.
Soraya accessorized her outfit with a sweet white bandana tastefully decorated with lilac and pale blue hydrangeas, and as an accent, she clutched a big red Elmo doll.
She is just so incredibly cute that big sister Shayla just couldn't stand it, and had to take a snap. Gibson lives in Atlanta Georgia with Samantha and Soraya, and close to his oldest daughter Shayla, to him he is very close. He shared a message on Father's Day for his first-born:
"I love you my Shayla as my firstborn... My heart and my soul this LIFES journey has been life shifting and powerful....... Hold your head up HIGH and fall in love with your dreams and ideas....."
FATHER'S DAY TREAT
Gibson revealed that Shayla treated her handsome dad to a relaxing facial on Father's Day, and was determined that everything went according to plan, watching the beautician's every move like a hawk, and checking up on her work.
Gibson recently clashed with his ex-wife Norma over Shayla's soccer activity, since he felt that the sport was distracting her from her academic work. The issue ended up being debated in court, and the judge ruled in Norma's favor, that Shayla should continue to play soccer.
MANICURE WITH SORAYA
Not long ago, Gibson incurred some criticism when he went in for a manicure and took his youngest, Soraya along. The actor shared the news on Instagram and was immediately criticized by indignant followers who told him the toxic fumes would be bad for the baby, to which he replied:
"That's the first thing I checked … This place was HUGE with plenty of circulation and fresh air I actually didn't smell anything. Normally when the smell is bad it's those little hole in the wall boutique places"
Now that Soraya is older, Gibson is sharing more snaps of his baby, but he and his wife kept snaps to the minimum when she was newborn. Gibson revealed that wife Samantha was such a pro during delivery that the hospital staff couldn't believe she was a first-time mom.
Samantha, who was a social worker, now runs a non-profit she and Gibson founded to help at-risk youth. The happy couple seems to have parenting down to a fine art but neither Gibson nor Samantha have commented on growing their family, but it would surely be too cute to turn that duo into a trio of adorable girls. Just saying!