Mimi Faust's Stunning Girlfriend Is Tamera Young — a Glimpse into the Gifted Basketball Player's Life
TV personality Mimi Faust rose to fame after starring in VH1's "Love & Hip Hop: Atlanta." The reality TV star's personal life has been fraught with so much drama, but she has managed to keep a low profile in her current relationship with WNBA star Tamera Young.
Mimi Faust shot into the spotlight when she joined the cast of VH1's reality TV show "Love & Hip Hop: Atlanta" as the long-time girlfriend of famous producer Stevie J.
Fans of the show got front row seats into the highly tumultuous relationship that existed between the pair, which dominated the early seasons of the popular VH1 reality series. The estranged lovers have since ended their on-and-off relationship that produced a beautiful daughter, Eva.
Faust swapped her dramatic love life for a more stable relationship with women's basketball star Tamera "Ty" Young. The pair have been dating for a while now, and from all indications, the lovebirds seem to be planning a life together.
MEET TAMERA YOUNG
Tamera Young, 34, is a professional basketball player and has enjoyed a successful career spanning over a decade. On April 9, 2008, Young got drafted by the Atlanta Dream, and she has so far enjoyed 11 seasons in the WNBA, playing for the Atlanta Dream, Chicago Sky, and, more recently, Las Vegas Aces.
Young came from humble beginnings, and during a 2017 interview with Jon Evans, the talented player revealed how her sister's sacrifice helped her secure a future in basketball. She said:
"My mother couldn't afford for both of us to play with the traveling; it was just a lot more expensive. My sister said 'Mom, since Tamera loves the game more than I do, I'll just sit out and let her do it."
During Young's first season with the Dream, she made history when she became the first player from James Madison University to play in the Women's professional basketball league. 
Tamera Young pulled average stats during her first stint with Atlanta Dream and was traded to Chicago Sky in exchange for Armintie Price in August 2009. There, she eventually began to make her mark and won the WNBA's Eastern Conference championship in 2013.
In 2017, Young signed up with Atlanta Dream for a second stint, and on February 1, 2018, she signed for the Las Vegas Aces as a free agent. 
Apart from her basketball career, Young is also a businesswoman and launched her clothing line, TY1, in 2016. She is also involved in creating awareness for Pancreatic cancer through an annual charity event called "Kill Cancer 3-on-3 Tournament."
MIMI FAUST'S RELATIONSHIP WITH TAMERA YOUNG
Mimi Faust began dating Tamera Young sometime in 2016, and the pair have been serving up some rich couple goals ever since.
Even though the pair often flaunt their love for each other on social media, Young rarely makes an appearance on "Love & Hip Hop Atlanta," and Faust wants to keep it that way. During a past interview, she claimed:
"Every time someone gets on television with their relationship, it gets messed up... If she does a cameo, it'll be Facetime or a phone call. But if we do it, I need to be sure it's going to be a safe scene."
In 2017, Tamera Young and Mimi Faust sat for their first joint interview when they appeared on "Gallo The Guy You Know." During the interview, Mimi Faust's girlfriend, Tamera Young, talked about her involvement with charity and becoming a businesswoman.
Later in the interview, the cute couple showed off their perfect chemistry as they dished on how they make their relationship work even though they live in different cities. 
Mimi Faust's daughter, Eva and Tamera Young have also developed a special bond that does not seem to sit well with Faust's ex Stevie J. 
In 2019, the talented basketball player shared a cute selfie with Eva, which led to a war of words between the music producer and Young. 
Unfortunately for the producers of "Love & Hip Hop Atlanta," that's about as much drama as they would get out of the relationship between Young and Faust.
In May, Faust revealed that she had her pay slashed by $150,000 because she did not bring enough drama to the show due to her stable relationship.
MIMI FAUST'S OTHER RELATIONSHIPS 
Mimi Faust's dating history has been quite interesting over the years and has brought a lot of drama to the VH1 show, and it is no wonder the show's producers are not happy with her drama-free relationship with Young.
Before dating Tamera Young, Faust was involved in another same-sex relationship with ex Chris Gould, 39. The pair dated briefly between 2015 and 2016.
The 44-year-old mother-of-one first announced her relationship with Gould in April 2016, during an episode of "Love & Hip Hop Atlanta." Soon after the announcement, her baby daddy immediately called her out, saying that he did not want his daughter raised in a lesbian home. 
Chris Gould later came out as a transgender man, and the former couple eventually ended their relationship after dating for a little under a year.
Meanwhile, Mimi Faust and Stevie J began dating in 2010, and their relationship formed much of the storyline during the first few seasons of "Love & Hip Hop: Atlanta."
At some point, Faust was involved in a crazy love triangle with the producer and his other love interest, Joseline Hernandez.
Mimi Faust does have one good thing that came out from her relationship with Stevie J, and that is their 10-year-old daughter Eva. The proud mother has been very vocal about her motherhood experience and how she has been able to cope with the challenges of being a working single mom.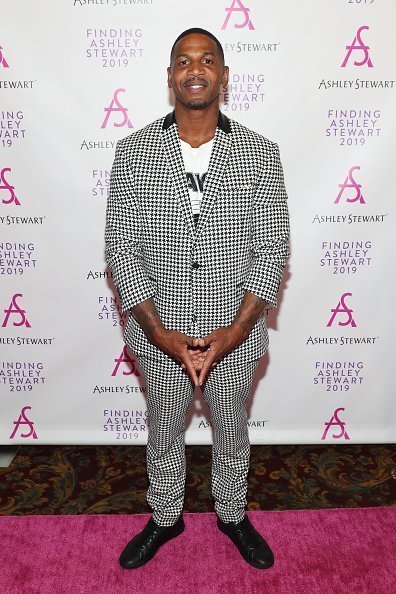 Over the years, Faust and her daughter have become the perfect team. With the friendship between Tamera Young and the little angel waxing stronger, there can only be better days ahead for the beautifully blended family.