Carrie Underwood Flaunts Her Flawless Body in a New Sultry Swimsuit Photo
Country Star, Carrie Underwood, shows off her fit body in a patterned two-piece swimsuit as she got excited for the first day of summer.
Carrie Underwood is kicking off her summer in style! She took to Instagram to share a beautiful mirror picture of herself. Underwood was rocking a patterned black and white two-piece swimsuit.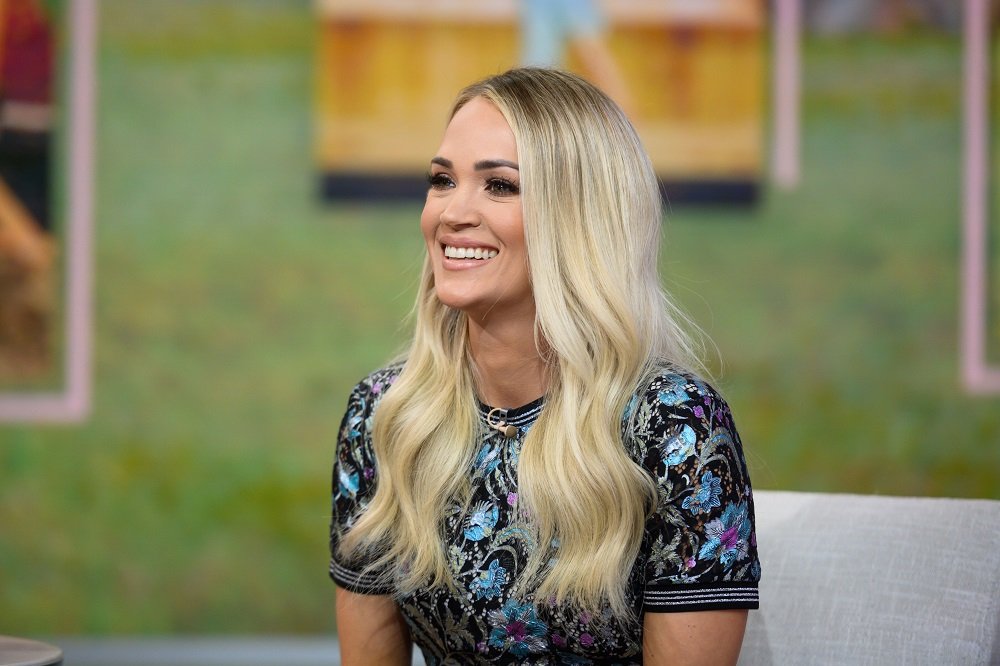 The fit showed off her toned muscular belly and toned legs. She was wearing a black watch and had her blond locks cascading down to her shoulders. Her feet were bare in the picture.
She had one hand on her waist, and her head tilted to one side as she posed for the snapshot. Underwood could be seen standing in a large closet, which featured a washer and a dryer!
Many of her followers commented on her banging body, but others were more focused on her huge closet and praised her decision to install a washer and a dryer in it as a genius one. In the post caption, she wrote:
"First day of summer! Loving this swim combo! @caliabycarrie #ChooseYou"
Underwood's excitement for summer did not begin on the first day. Last month, She shared another picture of herself in a colorful two-piece swimsuit that flaunted her washboard abs.
Underwood credits her beautiful body to her workouts.
Under the picture, she asked if it was summer yet. Well now that it is, she can show off her body in a two-piece swimsuit as much as she wants.
Underwood credits her beautiful body to her workouts and exercising also helps her to relieve stress — and wishes that she could get a workout in every day, but this is not easy for her thanks to her two sons, Jacob and Isaiah. The mother of two never really pictured herself becoming a  mother, but she is one now.
While meeting Isaiah was love at first sight, she was quite scared after she had him. On the other hand, Isaiah's dad, Mike Fisher, did not feel like she did.
He was quite emotional and grateful for his first child. Fisher revealed this during the first episode of the couple's new web series, "Mike and Carrie: God & Country." He said:
"...and I was just emotional as could be...It was just one of the greatest gifts ever, and it kind of made me realize how much God loves us."
Their reaction to Isaiah's birth is not the only area where they differ. The couple has many differences, and Underwood never imagined that she would marry someone like Fisher.
Their disagreements have not negatively impacted their marriage. The two love each other very much and have been together for about ten years.