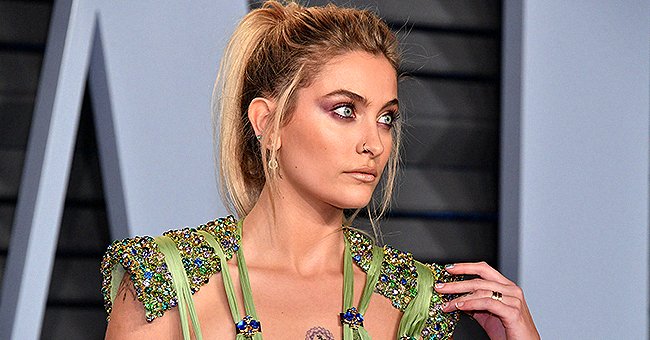 Getty Images
Michael Jackson's Daughter Paris Opens up about the Pressures of Growing up in the Spotlight

Michael Jackson's daughter, Paris, opened up about the pressure of growing up in the spotlight and how it, in turn, affected her.
Growing up is not a walk in the park for anybody. However, growing up in the spotlight is more different and difficult, as the eye of the public continually hovers around one's activities.
Others might consider it fun and exciting, but those who have to deal with the pressure of growing up in the public eye try to shy away from it as it can be quite invasive, according to Paris Jackson.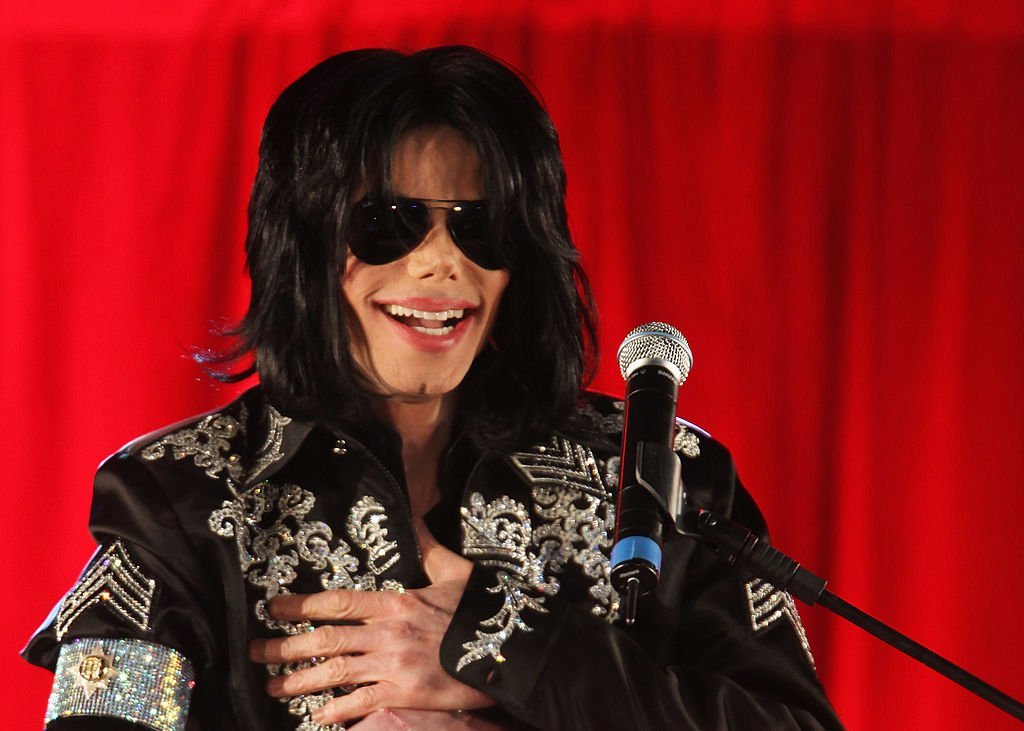 Michael Jackson announces plans for Summer residency at the O2 Arena at a press conference held at the O2 Arena on March 5, 2009. | Photo: Getty Images
In a new Facebook Watch series titled "Unfiltered: Paris Jackson and Gabriel Glenn," Paris Jackson talked about how difficult it was growing up in the spotlight and how it affected her view on life and fame.
The series follows her journey with boyfriend Gabriel Glenn and how they have been able to make music by drawing from their experiences. Jackson revealed that:
"You see a kid grow up in the public eye; you forget that I am a human. I was against letting the world in because it wasn't a choice..."
The series promises to take an in-depth look with honest conversations surrounding Jackson and Glenn's take on sexuality, spirituality, music, family, and more.
The trailer starts with a home video of the late Michael Jackson asking Paris what she wants to do. A young, starry-eyed Paris responds by saying she wants to do what her father does, singing and dancing.
She attempted to kill herself on multiple occasions.
Jackson also talked about her encounter with Gabriel "Gabe" Glenn and revealed that they immediately vibed and started making music when they first met.
The two are members of the indie-rock group called "The Soundflowers," and their music draws from their pain and experiences. Jackson admitted:
"I feel like we're the same level of damaged. Gabe understands the pain I've gone through in my life, and he's helped me realize this is what I was born to do."
Glenn also comments that their meeting and being together "felt like home" For the first time, he feels Jackson is letting her honest voice come out, which is incredible.
Paris Jackson is the second child and only daughter of the "King of Pop," Michael Jackson and Debbie Rowe. Although her mother was not in the picture growing up, Paris revealed that her father was a mother and father rolled up in one.
In her first-ever in-depth interview with Rolling Stone, in 2017, Jackson opened up about her addictions and how she attempted to kill herself on multiple occasions because she could not handle the pressure that the spotlighted scrutiny brought.
Despite the troubled past, Jackson, a tattoo enthusiast, has been able to turn things around and channel her energy to the things she finds interesting: modeling, music, and activism. She now sees her fame as a platform to address issues that would not be ordinarily considered.
Please fill in your e-mail so we can share with you our top stories!