People: Kate Middleton Is a Bit like Prince Philip in Her Support of Prince William
Duchess of Cambridge, Kate Middleton acts like Prince Philip, in terms of her support to her husband, Prince William, Duke of Cambridge.
Prince William is grandson to Queen Elizabeth II and Prince Philip. According to sources, the young Duchess is a solid support system for her man.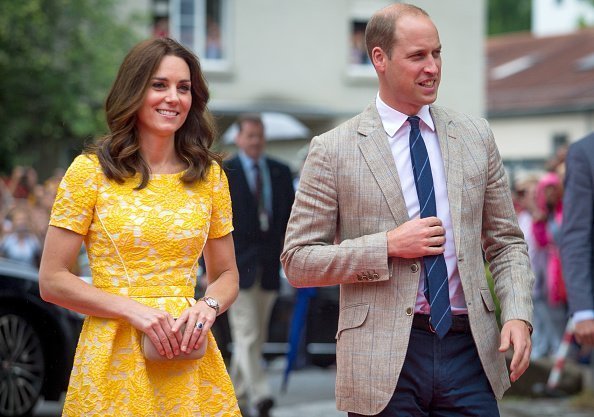 Over the years, Middleton has displayed finesse in the way she applied herself to royal matters, and she has also shown caution in how she demonstrates her love for her man.
As a future monarch, Prince William would need a formidable partner who is like-minded, and a credible royal source has pointed to his wife as the best bet. She has carried out obligatory duties as a royal and does not mind stepping down to let the Duke take most of the shine.
A comparison between Middleton and Prince Philip has been made due to their similar partner roles. The Queen's husband gives way for the monarch to thrive without intrusion. The source explained:
"I think that Kate is a bit like Prince Philip supporting the Queen. She doesn't outshine William but still has a lot to say herself."
The Duchess has successfully completed numerous projects in time past, and she maintains a commendable work ethic.A recent project themed "5 Big Questions" was a survey that dealt with early childhood issues, and she visited different locations across the UK.
The pair met in 2001, and wedding bells rang for the lovers a decade later.
Her "Hold Still" photography work has also earned her cheers for being present and committing to helping people feel better amid the coronavirus pandemic.
Asides making people feel good about themselves, Middleton has earned the trust of her husband. Reports have it that Prince William is in sync with her, and they are enjoying their time as a couple and as a team.
The pair met in 2001, and wedding bells rang for the lovers a decade later. They have three kids together and seem enthusiastic about their relationship.
However, the Queen and her husband are reported to be watching the young royals closely so that they do not make wrong decisions like other younger royal couples have done in the past. This does not change the fact that the British monarch and her grandson's family have a cordial relationship.