Kimora Lee Simmons' Ex Djimon Hounsou Shares Photos with Their Son Kenzo Showing Their Resemblance
Fashion icon and owner of "Baby Phat" clothing brand, Kimora Lee Simmons, shares a son with her former beau, Djimon Hounsou. The proud father recently shared an image of himself with his son on Instagram.
At the beginning of the week, Djimon, an actor, was in high spirits as he celebrated Father's Day with his look-alike young son, Kenzo Lee Hounsou.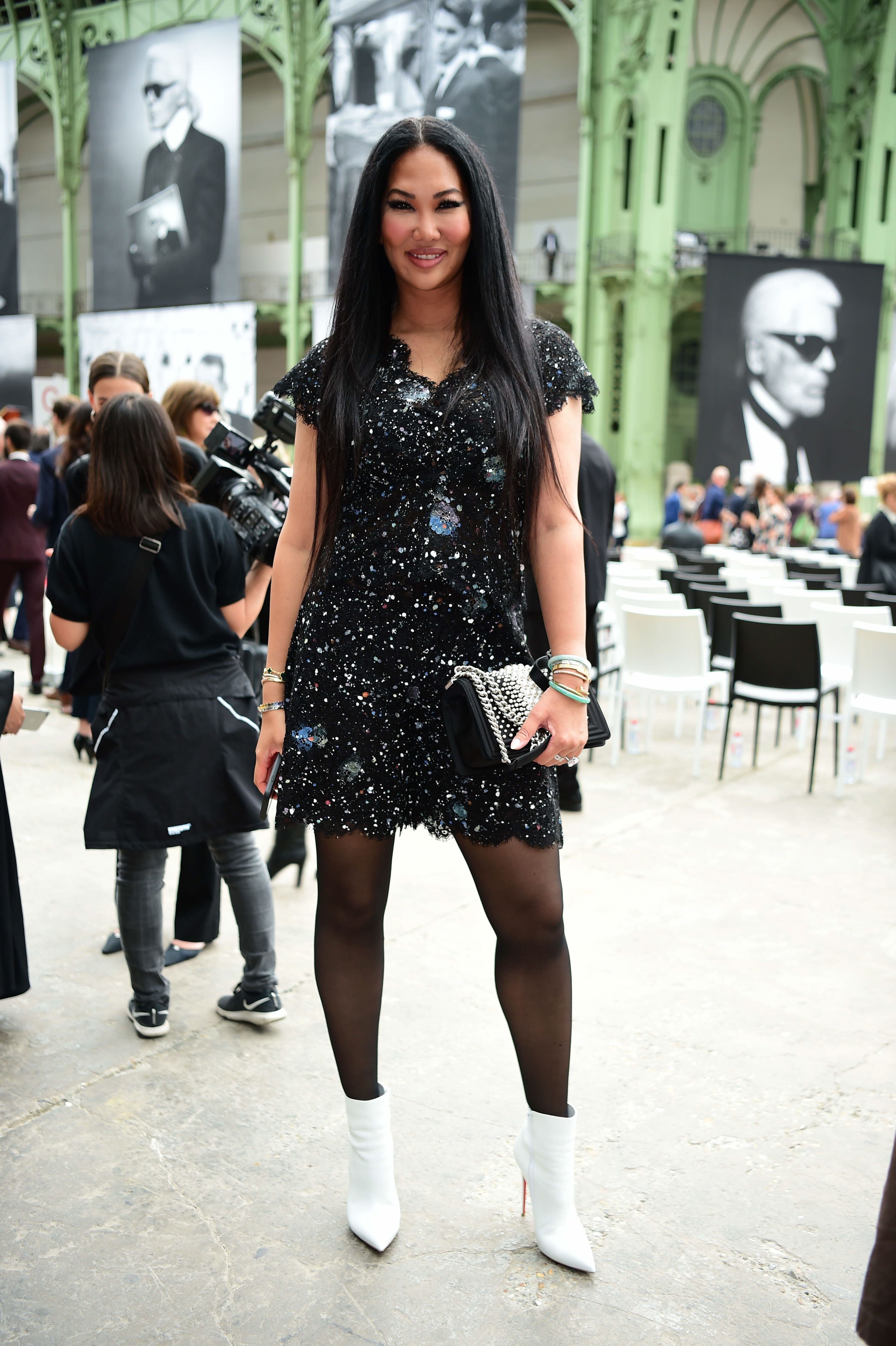 He shared a couple of father and son photos. The first showed the pair in each other's embrace. Others featured the Hounsou's enjoying an outdoor experience in Los Angeles, California. Though the images centered on the family's love, Djimon reached out to other fathers via his caption. He wrote:
"Happy Father's Day to all Fathers #KLH."
Kenzo seems to be in the middle of a custody battle between his parents. It was reported that the former couple initially opted for a quiet bargain concerning their son's custody; however, a year ago, the father of one filed a lawsuit against Kimora seeking joint custody of their son.
The actor once revealed that his ex-lover intends to keep Kenzo away from him, but this allegation was denied by the "Baby Phat" empire owner, who claimed that Djimon is never around.
This year's Father's Day was quite unique and different from that of last year for the actor.
Russell Simmon, who was formerly married to Kimora Lee, 44, and now a friend of the brand owner, mentioned that Kenzo's father wanted to take his son to Africa.
According to Russell, he asked Djimon to pledge that he would bring the younger Hounsou back by signing, and the actor refused.
The 44-year-old has three other kids, Ming Lee, Aiko Lee, and Wolfe Lee Leissner. She shares her first two daughters, Ming and Aiko, with Rusell, while Wolfe is her youngest son with her current husband, Tim Leissner.
This year's Father's Day was unique and different from the last for Djimon. Last year, Djimon said he didn't get to see his son because of his ex-lover.
Over the years, the exes have had a frosty relationship. In 2012 it was reported that their marriage, which was celebrated traditionally, was over as the former couple couldn't agree on fundamental issues involving their finances.
Kimora Lee is currently hooked to Tim, and earlier in the year, the mother of four announced that she recently adopted a son named Gary.
Now that she's a mother of five, it appears the 44-year-old has zero worries when it comes to balancing her family life and being in the spotlight.