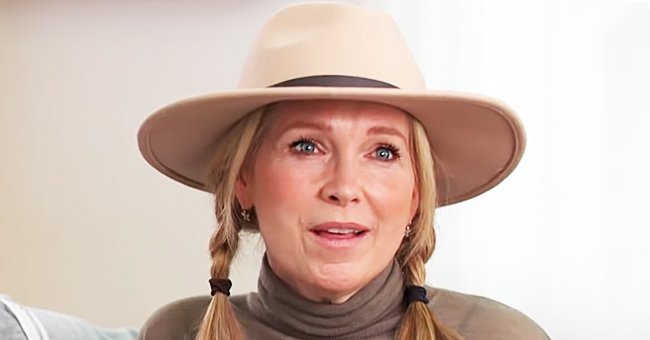 youtube.com/Pickler and Ben
'Days of Our Lives' Star Melissa Reeves under Fire for Anti-BLM Likes on Social Media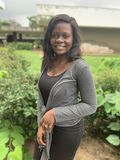 The social issues ongoing in the United States have been quite extensive so far. At the same time, fans have been especially watchful with celebrities' actions on social media.
One celebrity that appears to have made some missteps is Melissa Reeves, a veteran actress, and star of classic soap opera "Days of Our Lives."
Earlier this week, fans of the actress swarmed social media platforms to express their disappointment after the actress appeared to have liked several posts discrediting the Black Lives Matter movement.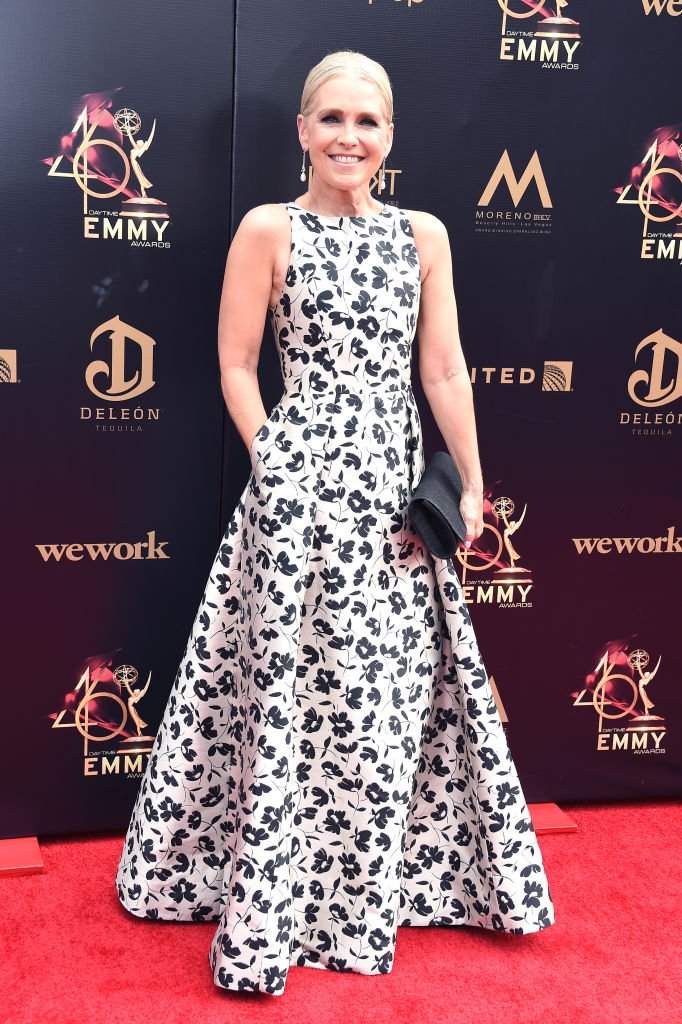 Melissa Reeves attends the 46th annual Daytime Emmy Awards at Pasadena Civic Center on May 05, 2019 | Photo: Getty Images
As one post showed, Reeves had liked an Instagram picture where conservative pundit and commentator Candace Owens criticized the movement. Owens had pointed out that the Black Lives Matter website shows it as a corporation, not a charity.
Another Twitter user uploaded pictures of Reeves liking another post from Owens. In the captions, the Twitter user said:
"I'm absolutely disgusted and sick right now, and I am no longer in any denial about how @missyreeves4 feels. Take a look at a couple of disgusting and racist Instagram posts she liked."
The user had posted two pictures, with the first being the one where Owens had pointed out the Black Lives Matter's status as a corporation. The pundit went on to ask what the movement has so far done with the millions it had raised.
The second picture showed Owens criticizing the many talking points and beliefs of Democrats and Leftists. Reeves was shown to have liked that as well.
Some have gone on social media to demand her firing from "Days of Our Lives."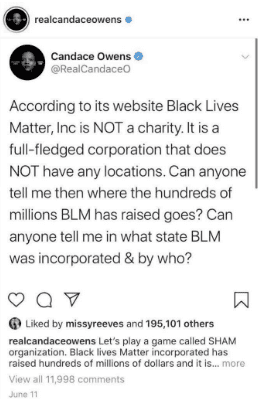 Photo of Candace Owens post on her Instagram page | Photo: Instagram / realcandaceowens
Reeves is yet to speak concerning her social media actions. However, reports have also confirmed that the actress — or one of her representatives — had taken down the likes.
Despite her actions, several of her co-stars on "Days of Our Lives" have spoken out on the recent issues. Lindsey Godfrey, an actress on the show, tweeted:
"There is no difference in opinion when it comes to racism, homophobia, transphobia, or xenophobia. I can't type this anymore."
Several fans have also expressed their disdain for Reeves' actions. Some have gone on social media to demand her firing from "Days of Our Lives."
At the same time, some have also defended the actress. As they claim, the fact that she liked Owens' tweets doesn't necessarily make her racist.
Like several social and political issues, the struggle for racism equality has seen arguments from both sides. Celebrities, like the rest of the public, have also given their opinions.
It's unclear whether the show will take any action against Reeves. However, fans appear to have made their verdict.
Please fill in your e-mail so we can share with you our top stories!