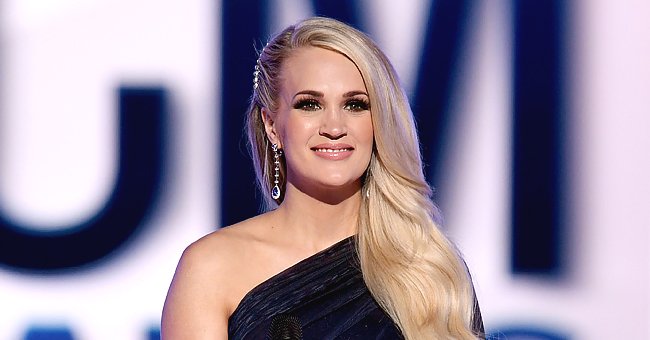 Getty Images
Carrie Underwood Looks Unrecognizable While Revealing Her Hobby with Husband Mike Fisher
Carrie Underwood may not be certified, but she certainly knows how to look the part of a beekeeper. She and her husband showed off their unique hobby in a new TikTok video.
On Thursday, Carrie Underwood took to the TikTok app to share with fans one of her latest hobbies. She was mostly behind the camera as she recorded the clip.
It showed Underwood with her husband, former hockey pro, Mike Fisher, doing some beekeeping work outside in a clear, grassy area. The clip is found below.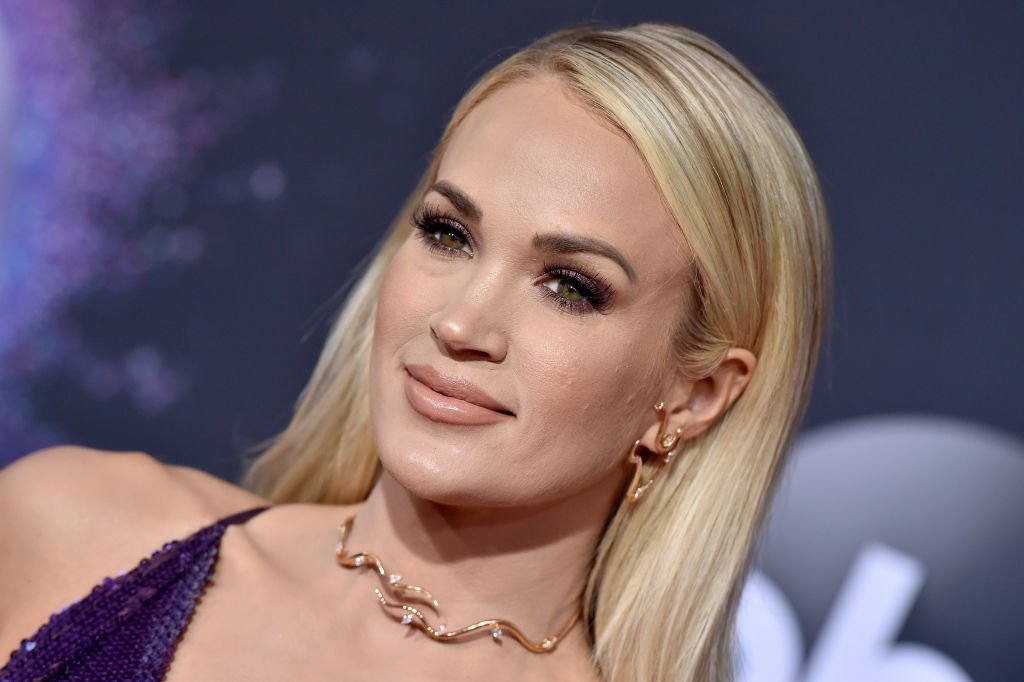 Carrie Underwood attends the 2019 American Music Awards at Microsoft Theater on November 24, 2019. | Photo: Getty Images
UNDERWOOD'S HUSBAND GIVES OPINION ON BEES
Over the video, Underwood wrote, "Checking on our bees with Joel." A man, presumably Joel, lifted a rack from a top-bar beehive as Underwood questioned him.
The clip then switched to Fisher. "What do you think?" Underwood asked him. "Oh, this is pretty cool," he responded as he held up a beehive section.
It then switched to Joel again, then back to Fisher, who again called the experience "pretty cool." Finally, Underwood showed up at the end, equipped in her beekeeping suit, which the two men wore.
INTERESTING FACTS ABOUT THE SINGER
Along with a beekeeping hobby, Underwood is also reportedly a fan of horror movies. Her song "Two Black Cadillacs" was inspired by 1983's "Christine."
The country star came on to the scene back in 2004 when she won the first season of "American Idol." Underwood's first airplane ride was for the show as she traveled from Oklahoma to Los Angeles.
She later used her experience on "American Idol" for internship credits to earn her Mass Communications degree. She went on to get married to Fisher in 2010.
UNDERWOOD'S BRINGS OUT PASSION FOR FITNESS
These days, Underwood has entertained her passion for health and fitness. In March, she talked about her app called Fit52 which she created after struggling with an exercise routine.
She and Fisher share sons Jacob and Isaiah, so Underwood has a lot to juggle. She found a way to make everything work and take care of herself internally. She is now sharing her tips with others.
The gorgeous singer also has a book, "Find Your Path: Honor Your Body, Fuel Your Soul, and Get Strong With Fit52Life," which acts as a manual for a lifestyle that consists of healthy choices.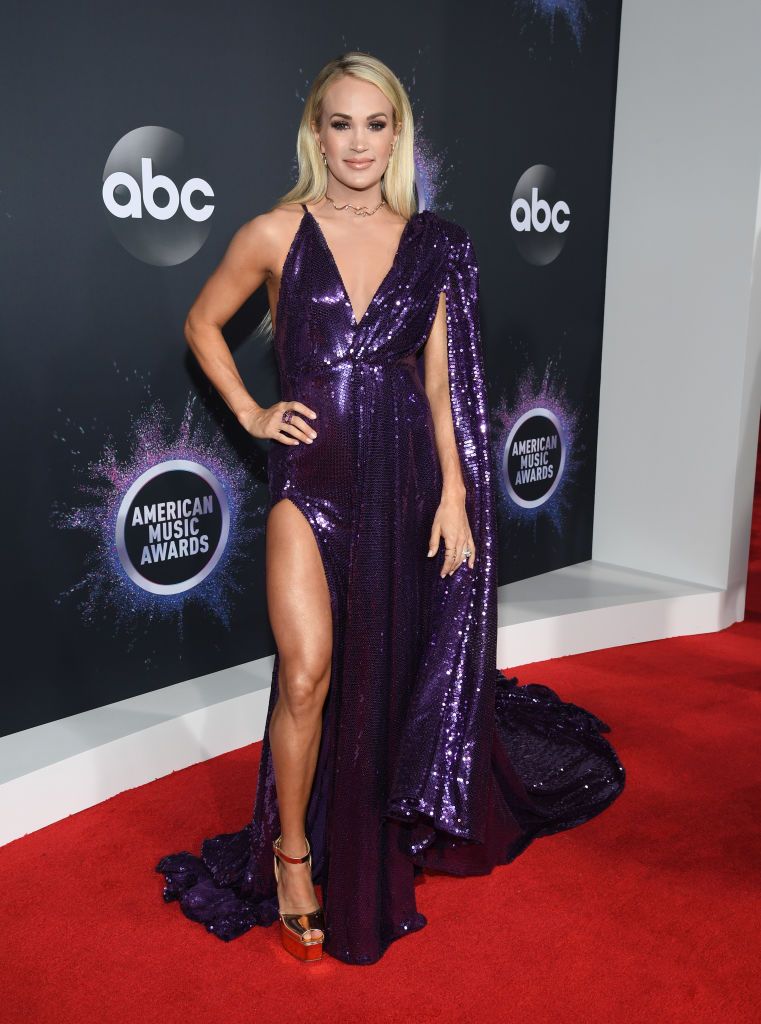 Carrie Underwood at the American Music Awards on November 24, 2019, in Los Angeles, California Photo Kevin Mazur Getty Images
"I love rules. This is how I feel good about myself, and this is how I operate," Underwood told Women's Health Magazine in a March interview. Her discipline reflects in the many workout activities she partakes in.
FLAWLESS IN MAKEUP-FREE SELFIE
In addition to rock-climbing and making use of her at-home and mobile gyms, Underwood runs to stay healthy. Earlier this month, she had a five-mile run in which she took a gorgeous selfie afterward.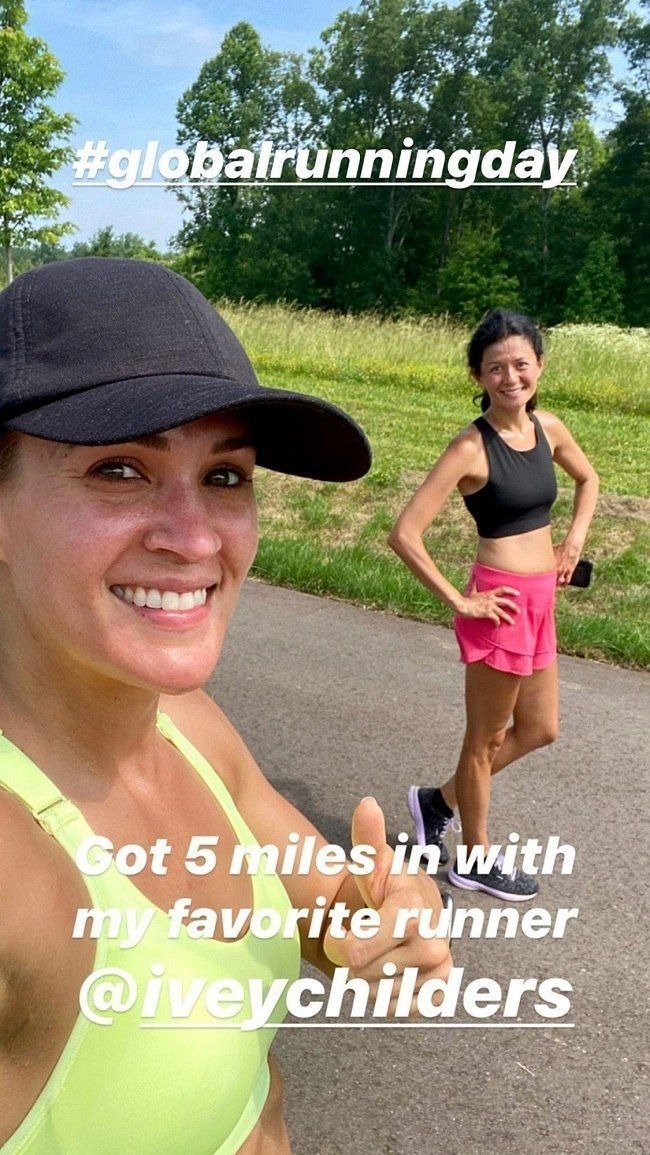 Carrie Underwood celebrates Global Running Day with Ivey Childers | Photo: Instagram/ Carrie Underwood
Going makeup-free, the "Cry Pretty" singer shared a photo of herself and her friend, Ivey Childers. Both women stunned in their exercise wear. Underwood has a line of fitness apparel.
Please fill in your e-mail so we can share with you our top stories!