Carrie Underwood Looks Flawless in Makeup-Free Selfie after a 5-Mile Run
Carrie Underwood is staying fit amid the coronavirus pandemic, and her regular exercise routine reflects in her fresh-faced look. The country singer went makeup-free on Instagram. 
On Thursday, Carrie Underwood greeted fans via Instagram stories as she celebrated Global Running Day by running five miles with Ivey Childers, a friend and bakery store owner. 
Underwood, 37, has regularly showcased her dedication to staying fit, but it's not often fans get to see her without makeup on. The post is found below. 
UNDERWOOD'S GORGEOUS MAKEUP-FREE LOOK
The "Cry Pretty" star was barefaced in the shot she took of herself and Childers. She donned a yellow workout bra and black cap while her friend wore a black top and pink pants. 
Despite not having any makeup on, Underwood looked youthful and stunning in the shot. The typically in-person celebration was done virtually due to the COVID-19 lockdowns.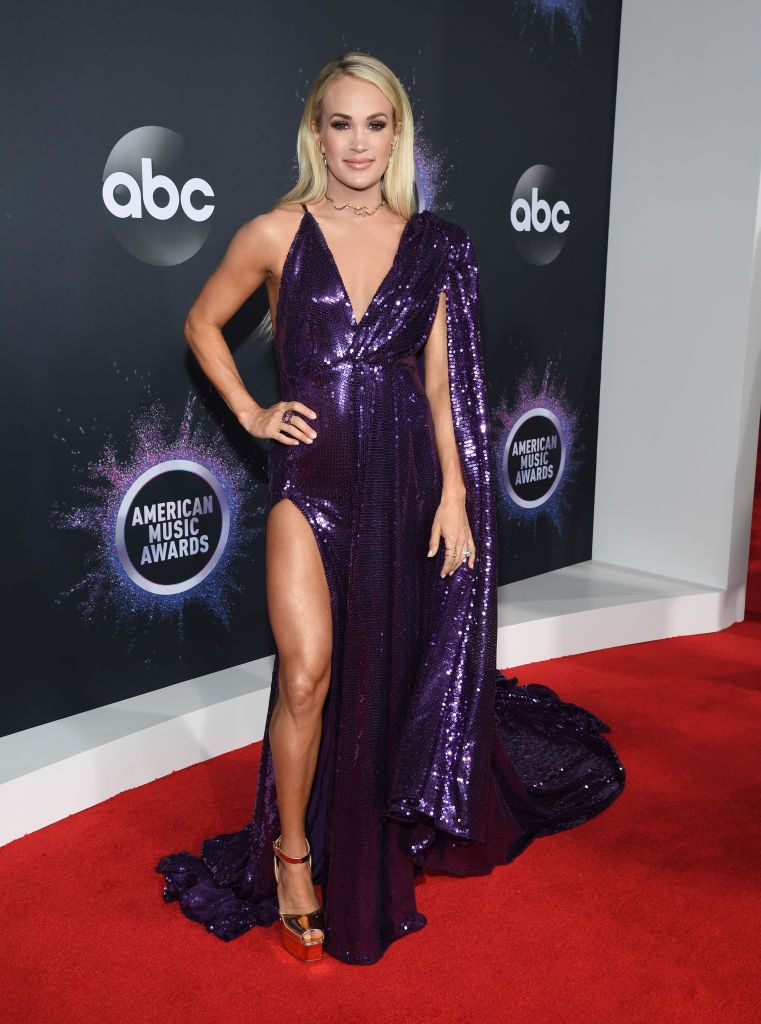 REVEALING HER STRUGGLES WITH PREGNANCY
Elsewhere, the singer recently opened up about the emotional battle she faced after going through a miscarriage with her husband, Mike Fisher. She shared her story in an episode of "Mike and Carrie: God & Country." 
The new show saw Underwood admit that at one point, she crawled into bed with her first son Isaiah and cried her heart out while he slept. The doctor had just confirmed the second loss. 
THE COUPLE WAS PREPARED WITH OPTIONS
In the interview, Underwood also revealed that she was a little "angry" at God because of what she was going through. Fisher, on the other hand, said he sensed that God would give them another son.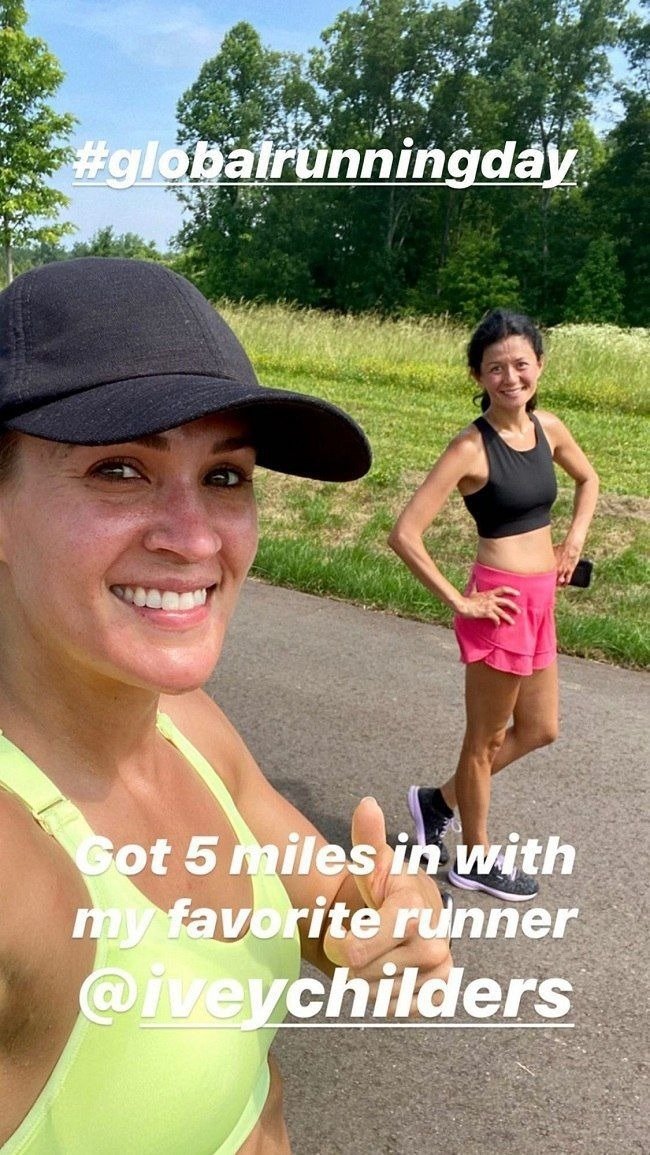 Underwood, though, had "had enough." She wanted to not get pregnant at all again if this kept happening. And if that were the case, the couple was prepared to adopt. 
WELCOMING THEIR SECOND SON
Overall, she experienced three miscarriages before welcoming her second son, Jacob, in 2019. He was so named after the biblical story of Jacob. Isaiah is now five years old, and Jacob is one. 
When the pair finally had their second child, they realized that it was perfect timing for them, and that not everything happens how we expect. That's the case with Fisher and Underwood's entire relationship. 
UNDERWOOD NEVER FORESAW FISHER
Back in May, Underwood revealed that Fisher was someone she "never" saw herself with because of how he was raised. The former hockey player grew up hunting, while Underwood doesn't eat meat. 
Underwood is such an animal lover that she once told herself she'd never marry a hunter. However, when it came down to it, the pair share a deep love and are bonded by their faith. 
SHOWING OFF HER WASHBOARD ABS
For her part, Underwood stays in the best shape she can to take care of her family. In late May, she shared another photo showing off her love of fitness when she put her toned abs on display. 
The singer posed poolside wearing a tropical-themed swimsuit and a large hat. Her washboard abs looked phenomenal. "Is it summer yet?" she captioned the shot. 
This time, her face was made up, and her mascara prominent. A broad smile showed that despite everything, the singer is staying positive. We admire her boldness as well as her beauty.