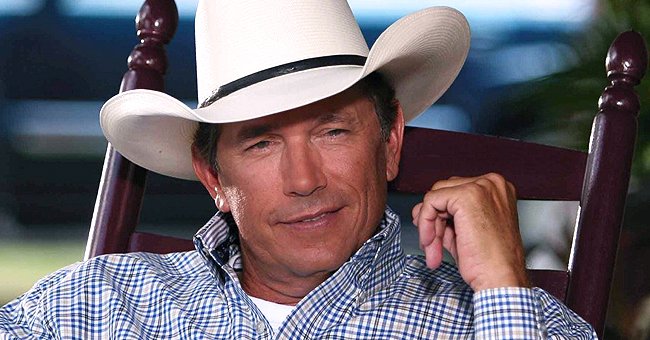 flickr
George Strait's Role in 'Pure Country' Was His Acting Debut — Facts about His Performance
George Strait had his acting debut in the film, "Pure Country." was. His character in the movie resembled his real-life career as an established country music icon.
Strait played the role of Wyatt "Dusty" Chandler – a singer overwhelmed with stardom in search for his true identity. Released on October 23, 1992, the movie received negative reviews, as reported by Wide Open Country.
But one film critic commented that Strait's charm is the film's silver lining, "If Strait weren't so appealing, the movie would be easier to dismiss," film critic Stephen Hunter wrote.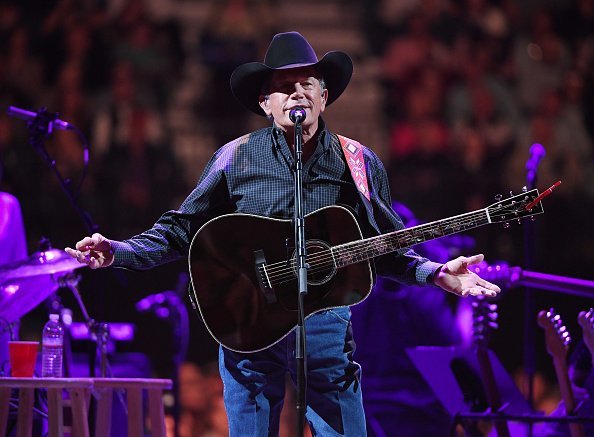 George Strait at T-Mobile Arena on February 01, 2019 in Las Vegas, Nevada | Photo: Getty Images
Strait's foray into acting did not impress country music fans. Not only did "Pure Country" receive low ratings from film critics, but it also became a box office-flop, as reported by Classic Country Music.
Although the film left a bad taste for movie watchers, it succeeded in another aspect. The movie soundtrack, which was included in Strait's best-selling album, has sold over six million copies.
The "I Cross My Heart" was one of the songs listed under Strait's album. He also performed the iconic song in the movie.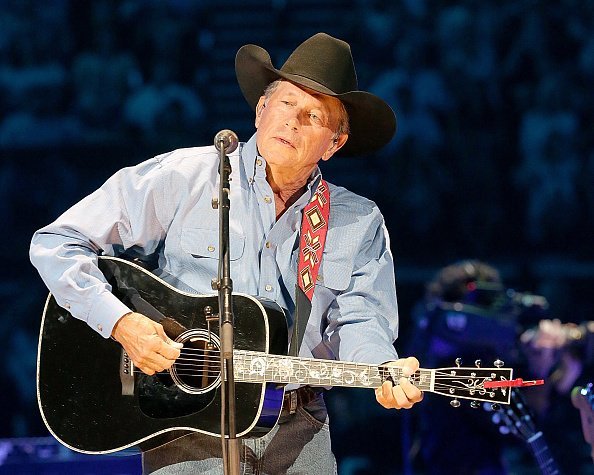 George Strait at The Frank Erwin Center on June 3, 2018 in Austin, Texas | Photo: Getty Images
Some details about the movie were unknown to fans. In filming with horses, Strait proved that he was more than his good looks.
A "roper" in real life, he insisted on performing his own stunts during the horse-roping scene. Aside from the stunt, the voice used in the opening song of the movie was that of George "Bubba" Strait, Jr. – the country star's child.
Through "Pure Country," Strait hopes that many people will continue to patronize country music.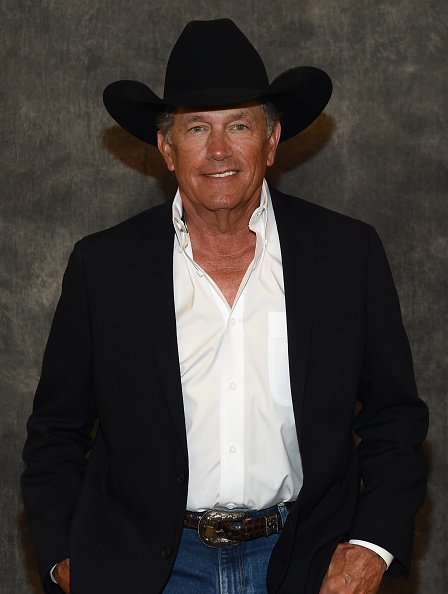 George Strait at New Braunfels' Chamber of Commerce on March 23, 2018 in New Braunfels, Texas | Photo: Getty Images
Because of its western-themed background, "Pure Country" has become an inspiration for present films, as reported by Rolling Stone. Many movies nowadays involve cowboy romances and journeys about aspiring country musicians.
The films "Rodeo & Juliet," the "Country Crush," and "A Country Called Home," take a page from Strait's 1992 film. But for Strait, his movie was about respecting country music.
"The important thing for me was, if we're going to do it about country music, if that's going to be in there, I want it to look good," Strait said.
Through "Pure Country," Strait hopes that many people will continue to patronize country music. He added that the timeless movie does not want to resort to demeaning or insulting stereotypes about its fans.
Before he became an actor and country superstar, Strait was a former ranch-worker. In between breaks at the ranch, he would send out demo songs in hopes of landing a recording deal in Nashville.
Strait is one of the legendary singers in country music. Aside from his career in music, he now co-owns a leading tequila company.
Please fill in your e-mail so we can share with you our top stories!