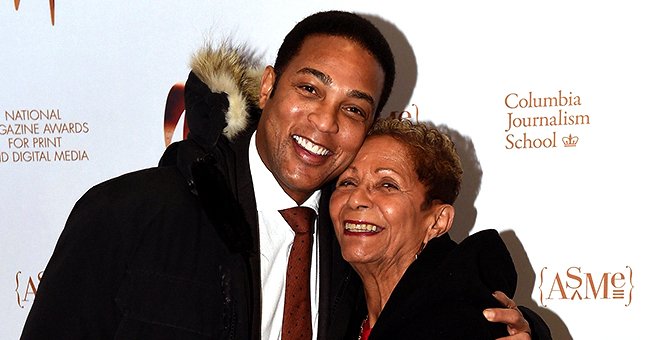 Getty Images
CNN's Don Lemon Shows Love to Mom Katherine as They Hug in a Sweet Mother-And-Son Photo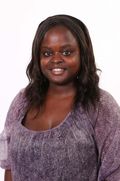 Don Lemon posted a heartwarming photo hugging his mother and shared an insightful conversation they had about her concerns about the portrayal of people of color in classic films.
In 2014, Don Lemon and his mother, Katherine Clark, embarked on an enlightening journey to research their roots when they traveled to Africa.
A camera crew followed the mother-son duo as they shared the emotional moments they experienced while touring the slave route and examining some of the artifacts.
During an emotional episode on CNN, Don and Kathrine recalled their journey. Katherine reflected on one of the signs, which had been put up to indicate where slaves were leaving from. It had now been changed to read the words "Door of return," she explained:
"We were there to return as part of our ancestors. We made that journey there and they came back (us) being part of the Africa culture."
Don and Katherine recently teamed up for another talk about the history of race for his podcast, "Silence Is Not an Option." Along with a heartwarming photo hugging his mother, he shared that they chatted about people of color and their relationship with classic films.
Don gave his followers a snippet from their conversation and revealed some of Katherine's concerns; she argued, "what I didn't like is why we always had to be Uncle and Mammy in movies."
Don responded that even though his mother didn't like the stereotypes, she still watched the movies, to which Katherine admitted that she did not have a choice.
One fan praised Katherine for her bold words saying, "beautiful lady…she's my heroine! Love her. Sending my love to divine momma and YMA- the tremendous woman behind the extraordinary man!" Another fan praised their honesty.

A fan comment on a photo of Don Lemon hugging his mother Katherine Clark | Source: Instagram.com/donlemoncnn
Don and Katherine have always shared a close bond. In an interview with
PEOPLE
, he revealed how he came out to his mother 15 years before making the announcement public.
Don recalled that in the mid-90s, he had just broken up with his first boyfriend. He said while talking to his mother about the breakdown of their relationship; he admitted that the man was his lover.
The moment was so emotional for the television anchor that he said that he broke down in tears sharing the news with Katherine.
Don told PEOPLE that his mother accepted that he was gay. Although she eventually started to share her concerns about his career, having children, and his health. He explained that he helped her overcome her fears over time by exposing her more to his life.
Please fill in your e-mail so we can share with you our top stories!