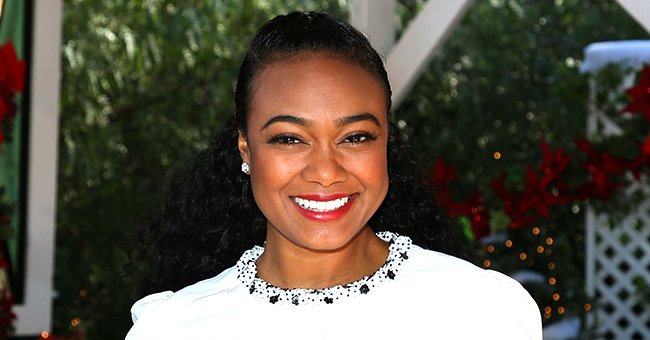 GettyImages
'Fresh Prince of Bel-Air' Star Tatyana Ali Looks Cute 'Handling Business' in a Throwback Pic
Tatyana Ali shared an appealing throwback photo of her childhood as she sat looking like a "boss lady" and letting fans know she's been "handling business" for a long time!
Hollywood star Tatyana Ali stole the hearts of her Instagram followers with a throwback candid shot that showed her as a pretty tot.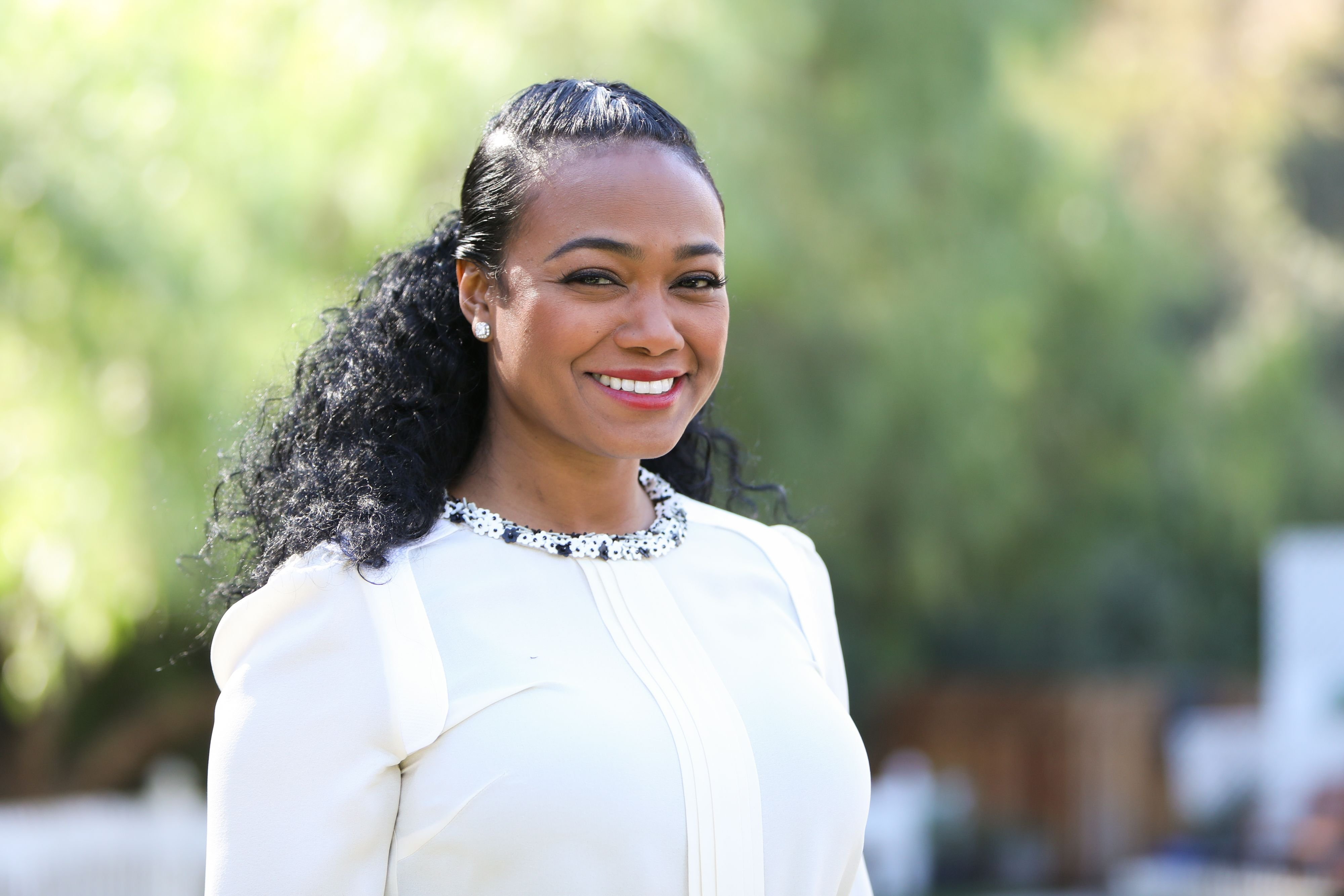 Actress Tatyana Ali visits Hallmark's 'Home & Family' at Universal Studios Hollywood on November 13, 2018 | Photo: Getty Images
In the photo, a little Tatyana Ali sat with her legs stylishly crossed. She rocked a vintage turtleneck and a pair of white socks and shoes. The highlight of her photo was a heartwarming smile that brightened up the timeline. She gleefully wrote in her caption:
"Handling business since 1979. #fbf."
Many followers were amazed as they gushed over Ali's throwback snapshot and shared their heartfelt admiration in the comments.
Referring to herself as a "laid-back," Ali shared that her dad was also laid back while her mom was a strict parent.
According to Today, the "Fresh Prince Of Bel-Air" actress and her husband, Dr. Vaughn Rasberry, welcomed their second child, Alejandro Vaughn.
The couple, however, didn't immediately reveal the news of their baby boy to the public. At the time, baby Alejandro joined his big brother, Edward Aszard, the couple's first child.
In an interview with Parents.com, Tatyana Ali talked exclusively on being a mom and handling parenthood. Referring to herself as a "laid-back," Ali shared that her dad was also laid back while her mom was a strict parent.
The star mom talked about raising her son in a way to make him feel safe amid racial vices. The 90's actress went on as she talked about her parent's style of parenthood and how she chose to emulate. Tatyana told the news outlet:.
"There are some things they just don't tolerate, like snootiness. Being considerate and polite are important to them…"
Today shares that Ali once talked about some of her best moments on "Fresh Prince of Bel-Air." The mom-of-two who acted the role of "Ashley Banks" spoke sweetly about her fellow stars.
Ali made it known that Will Smith and Alfonso Ribeiro were like big brothers. She made it known that Smith was full of life on the show while calling him "charismatic."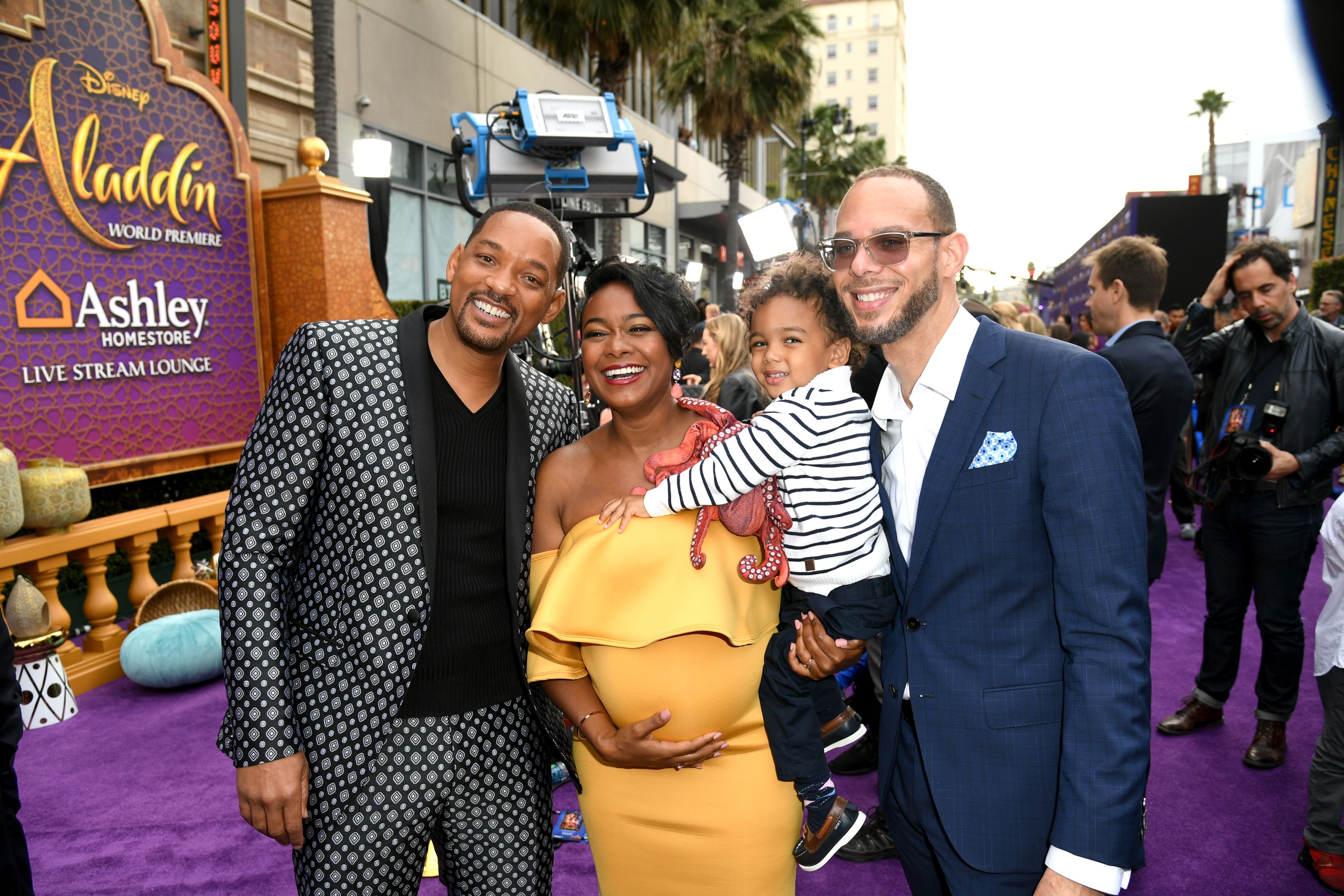 Will Smith, Tatyana Ali, Edward Aszard Rasberry, and Vaughn Rasberry at the premiere of Disney's "Aladdin" at El Capitan Theatre on May 21, 2019 | Photo: Getty Images
About her favorite episode, Tatyana Ali talked about the time she wanted to feel like a grownup and "stuffed her bra" to school.
Please fill in your e-mail so we can share with you our top stories!