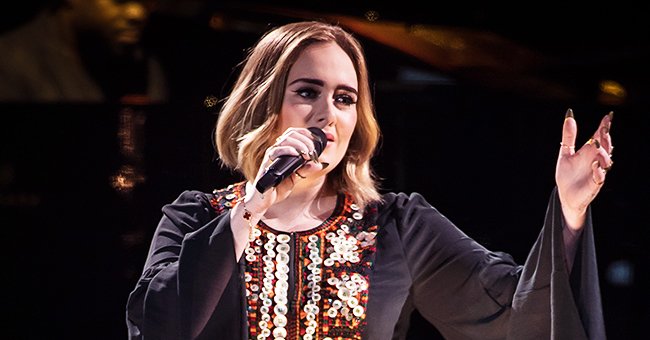 Getty Images
Adele Looks Skinny in New Photos Wearing a Dress She Once Wore in 2016

Award-winning singer Adele looked skinny in new weight loss images as she posed in a dress that she wore in 2016 to her Glastonbury set.
British singer Adele blessed her fans on Instagram with two photos of herself. The singer has shed a commendable amount of weight and has been sharing snaps of the new look on social media.
Her audience recently saw their favorite artist in a free short sleeve shirt and grey pants. She squatted close to her TV, which had her 2016 Glastonbury performance on.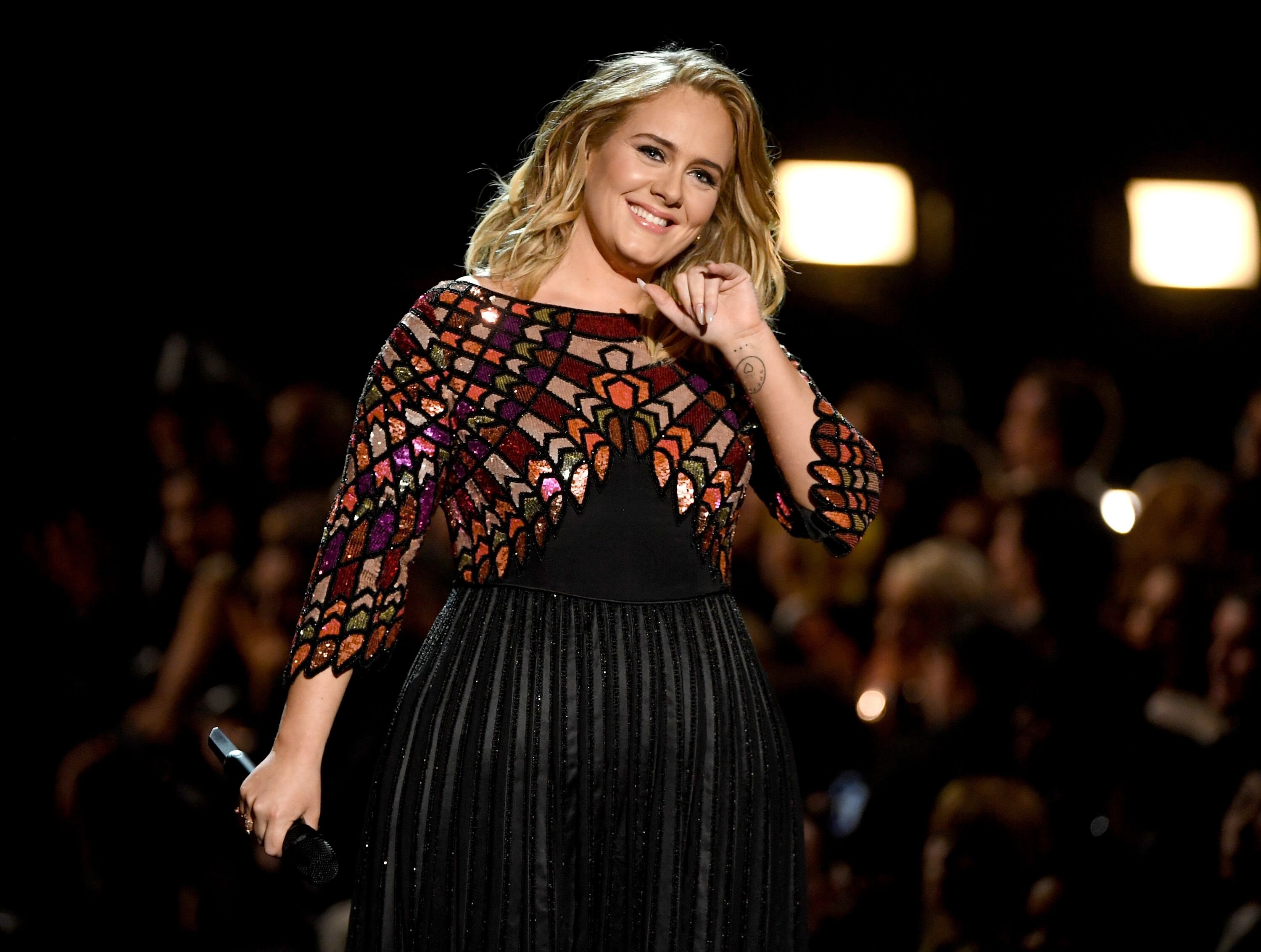 Adele performs onstage during The 59th GRAMMY Awards at STAPLES Center on February 12, 2017. | Photo: Getty Images
The 32-year-old's blonde hair ran past one of her shoulders, and it looked like she enjoyed goofing around. A second shot featured Adele in the same black dress that she wore during the 2016 performance on TV.
Her face was blurred, but it appeared she had her arms spread wide, as a series of heart emojis was pasted on the photo. Her caption read:
"5 ciders in."
Lovers of the iconic singer complimented her look via the comment section and even regarded her as "Goddess." Some focused on her incredible voice.
While Adele is having fun and feeling very comfortable in her new body, a news outlet confirmed that the "Rolling In the Deep" crooner has been having the time of her life with her beau, Skepta.
The British star's weight loss began shortly after her separation from her ex-husband, Simon Konecki.
The source mentioned that both Skepta and Adele have a strong bond and connection, and have been supportive of each other through the hard times.
The singer still manages to blow the minds of her fans with her weight loss. When she turned 32, she shared an image of herself in a black mini dress standing in front of her residence.
She looked seemingly unrecognizable, and her fitness trainer, Pete Geracimo has been expressive over the new look.
According to the finesse trainer, Adele, who also adhered to a healthy diet from a hired chef, Jason Harley, remained motivated all through the process, due to her competitive nature.
The British star's weight loss began shortly after her separation from her ex-husband, Simon Konecki. The former couple share a 7-year-old son named Angelo.
At the moment, the mother of one is working with a celebrity trainer in the US, Dalton Wong, who has trained the likes of Jennifer Lawrence.
Other celebrities such as Cameron Diaz and Lady Gaga have been instrumental in giving the best advice to the "Rolling In the Deep" singer.
Please fill in your e-mail so we can share with you our top stories!