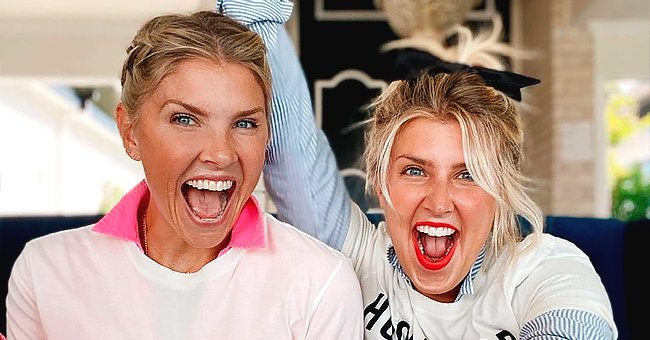 instagram.com/amandakloots
Amanda Kloots Shares Rare Family Photo With Her Mother Maureen and Sister Anna
Amanda Kloots said goodbye to her sister Anna, who's headed to Paris this week. She did so with a heartwarming photo of her, her mom, and Anna in matching pajamas.
On Saturday, Amanda Kloots showed her rocking some white PJs with her mom and sister Anna. The trio all wore smiles as they took a mirror selfie at home.
In her caption, Amanda revealed that her sister was heading back to Paris the next day — hence the reason for the momentous matching pajamas. The post is found below.
AMANDA TAKES RARE PHOTO WITH MOM AND SIS
In the sweet shot, Amanda stood in the middle. Her mom, To one side, mom Maureen, had one hand in the pocket of her pajama pants while her daughter's hand rested on her shoulder. Anna leaned forward on the other side.
Amanda wrote: "A secret about the Kloots girls, we LOVE jammies and we LOVE to match! My mom always finds the best sets and when we go home to Ohio, she usually has a new set on the bed for us for our stay."
The former Broadway dancer went on to say that despite their smiling faces, they were all quite sad because Anna was set to leave the very next day.
TEARS OF SADNESS FOR SISTER LEAVING
The coronavirus resulted in border lockdowns in many countries, and Anna left some items in Paris. She is also going back to fulfill her dreams, according to her sister.
Amanda further thanked Anna for helping her out with son Elvis after husband Nick Cordero's long-running hospitalization since contracting COVID-19 in late March.
The celebrity trainer said she cried over her sister's imminent departure and is holding Anna to her promise that she'll return to live in Los Angeles. Anna, however, is married.
ANNA'S MARRIAGE TO MAGICIAN JOSHUA JAY
In August 2015, the 31-year-old tied the knot with magician Joshua Jay two years after becoming his assistant in a global adventure of travel and magic performances.
Jay performs close-up magic while Anna manages his online shop, conferences, speaking engagements, and assists on stage. She even helps to come up with new tricks.
The pair wed at the Park Hyatt Hotel in Manhattan, where they treated guests to more magic and a variety of extravagant performances from various professionals.
AMANDA GIVES UPDATE ON NICK CORDERO
While telling her sister farewell, Amanda continued to update fans on how her husband is coming along with his health. The latest on the broadway star is that he's "doing Ok."
Amanda added that Cordero is "in this vicious ICU dance circle where one thing goes right, and then another thing goes wrong," Then, she said, things switch around. She asked her followers to send prayers.
Last week, Cordero's status was again looking up, according to Amanda. Despite blood pressure issues and blood infections, Cordero was having a good week overall.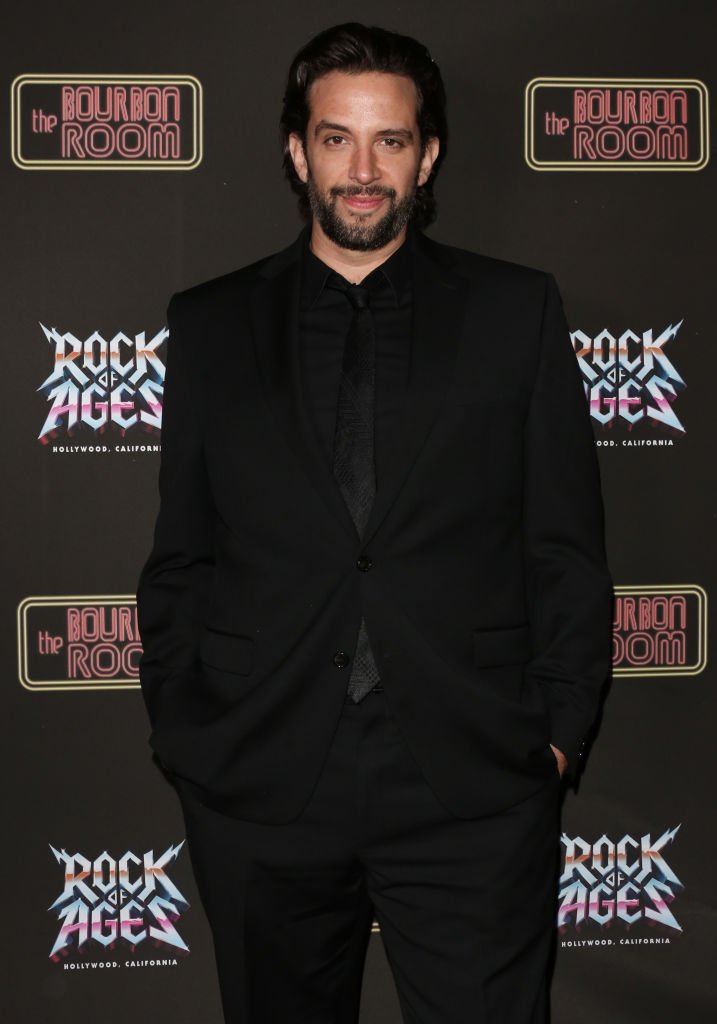 Nick Cordero at the opening night of "Rock Of Ages" on January 15, 2020. | Photo: Getty Images
Amanda is sure to visit ever so often, but it's hard to leave when it's time to go home. She's trying to stay positive amid all the bad news and not amid having her husband around.
CORDERO MISSES SON'S FIRST STEPS
Things are even more difficult when Cordero misses the precious first landmarks of his son, Elvis. For instance, earlier this month, the young boy took his first steps, and his father wasn't there to see it.
In a clip, Kloots put her son to stand up then gently moved away. "Ready? 1... 2... Ok, walk to mama!" she said. Little Elvis wore the sweetest smile on his face as he walked to his mother.
His mom joyfully picked him up at the end and raised him high. She reportedly wrote that it was Elvis' grandparents who witnessed the toddler's very first steps.
Please fill in your e-mail so we can share with you our top stories!