Jenna Johnson Shares Sweet Photo With Val Chmerkovskiy and They Look So in Love
Jenna Johnson and husband Valentin Chmerkovskiy still look deeply in love in their new bathroom photo. The pair are just months into their second year of marriage and appear to be going strong. 
On Sunday, Jenna Johnson graced her fans with a sweet photo of her and husband Valentin Chmerkovskiy enjoying a kiss in a typically private room in their home. The pair matched in their outfits. 
The shot featured Chmerkovskiy shirtless wearing loose black pants. Next to him, Johnson wore a black crop to and matching baggy pants. The post is found below.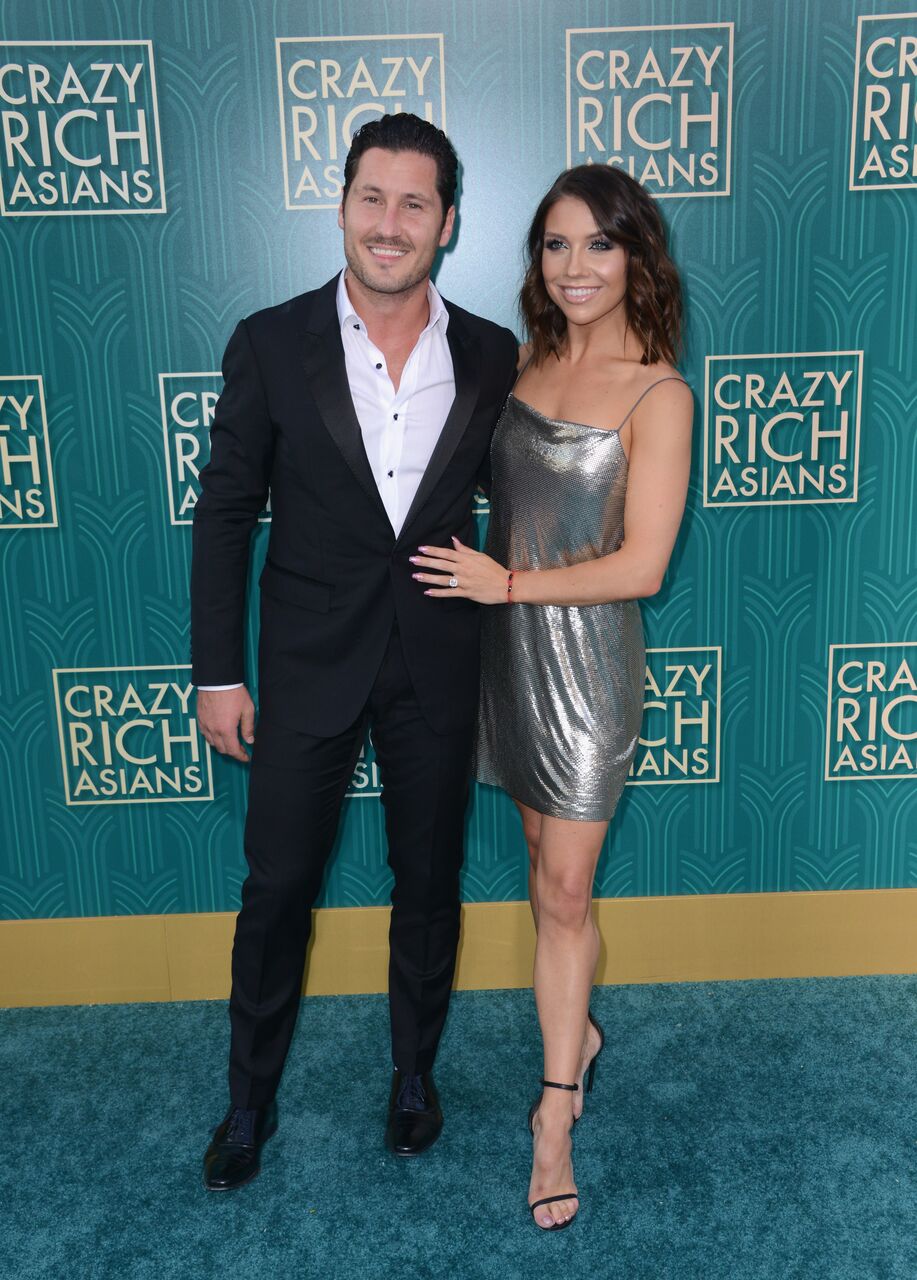 JENNA AND CHMERKOVSKIY TAKE BATHROOM SELFIE
The dancer wore her brunette hair in a loose ponytail held into place with a black scrunchie. She leaned up slightly to give Chmerkovskiy a smooch on his cheek. 
"New bathroom, who dis?!" wrote Johnson in the caption. According to Inquisitr, the couple recently moved into their new home. They are clearly pleased with their abode. 
DEBUTING THEIR NEW HOME WITH ROMANCE
When June month-end approached Johnson showed the pair's old home where she had been staying with Chmerkovskiy, a two-time winner on the reality show "Dancing With The Stars," for the past three years. 
The bathroom in their new place features gorgeous gray stone marble walls, a white bathtub and countertop, and gold fixtures. A large mirror fitted the wall in front of the couple.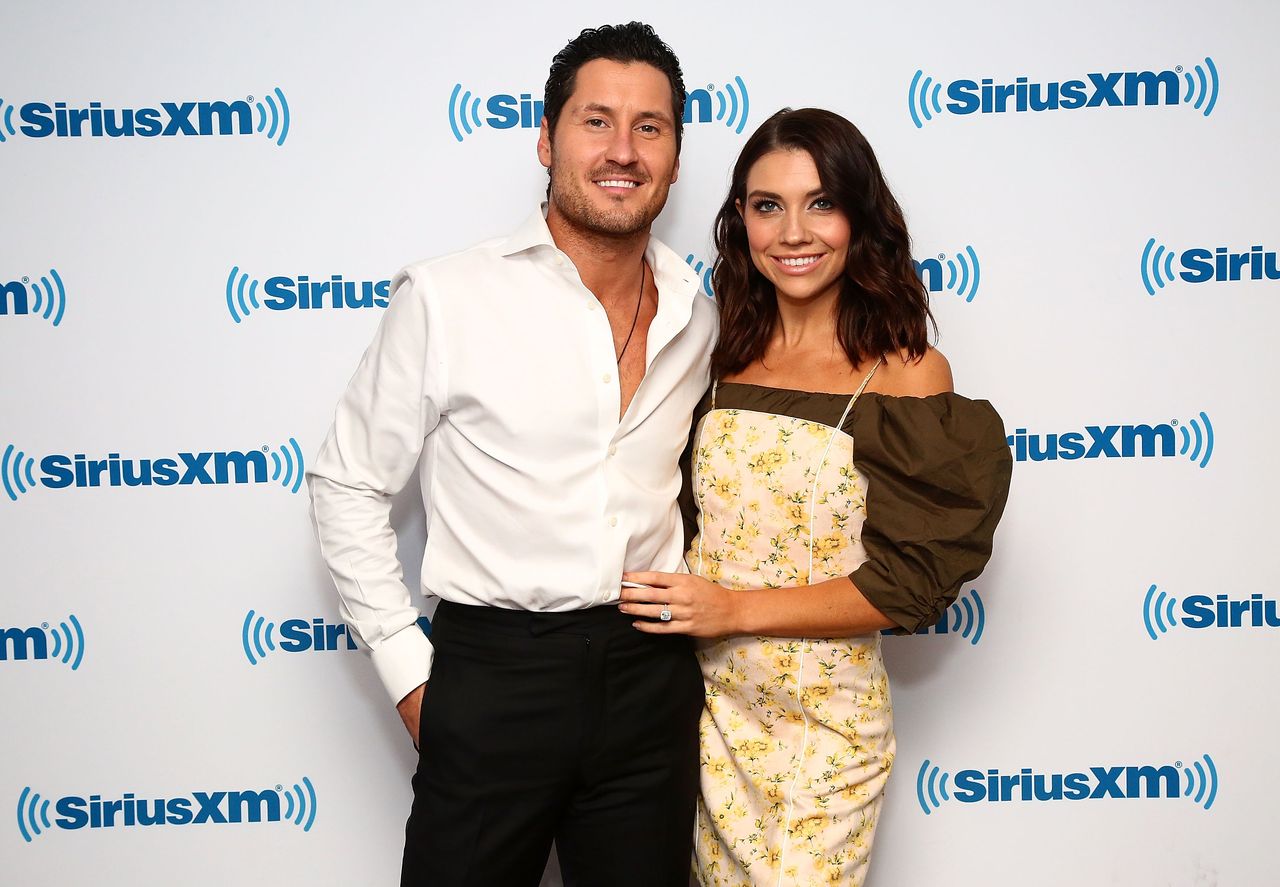 THEIR LOVE STORY AS PROFESSIONAL DANCERS
Chmerkovskiy and Johnson first revealed they were engaged back in June 2018, three years after the pair's love story began on the ballroom floor of "Dancing With The Stars." 
The professional dancers hid the relationship for several months until it came to light in February 2016. Sometime after, the couple split up, and Chmerkovskiy had a five-month romance with Amber Rose. 
Johnson and Chmerkovskiy got back together soon after, sharing pictures on Instagram of a romantic Paris getaway. Before long, talk of engagement turned into the real deal with an Italy proposal. 
WHY THEY LOVE EACH OTHER
In a 2018 interview that followed, Johnson revealed that she knew Chmerkovskiy was the one for her the first day she walked on the set of "Dancing With The Stars." He was among the first to welcome her.
Both Johnson and Chmerkovskiy credit each other with becoming a better person and growing in the relationship. They tied the knot last April at the Terranea Resort in Rancho Palo Verdes, California. 
CELEBRATING THEIR FIRST ANNIVERSARY
This year, the pair celebrated their first anniversary by enjoying cake in bed together. Chmerkovskiy posted a sweet tribute message to his wife on the big day. 
The pair were obliged to stay inside due to quarantine protocols as a result of the coronavirus pandemic. Still, they appeared to make the most of it. 
The day before, they also celebrated Johnson's birthday by throwing an at-home party complete with balloons and colorful decor. It appeared to be just the two of them, but the pair looked to have a blast.