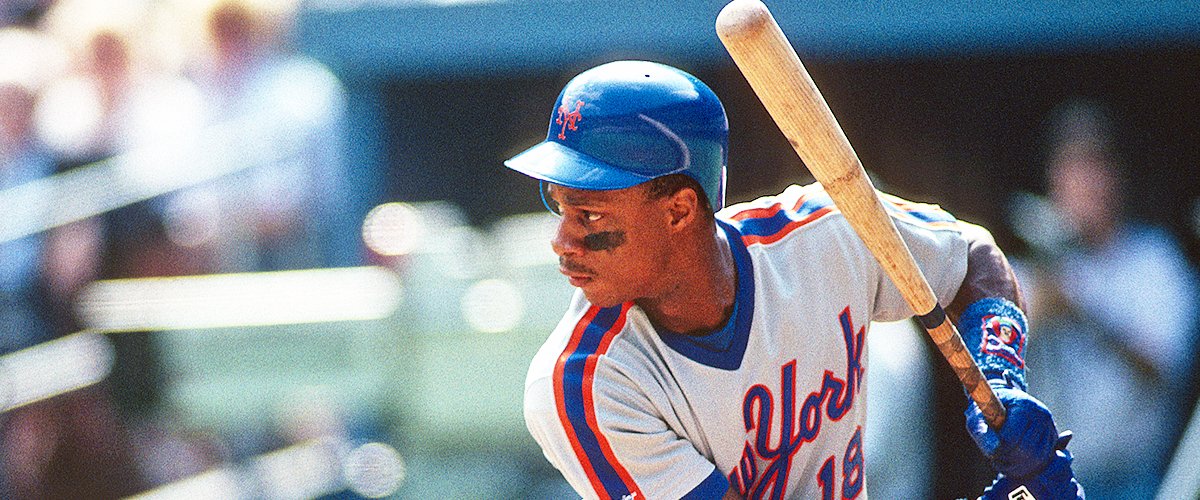 Getty Images
Darryl Strawberry's Battle with Addiction — inside the Former MLB Player's Troubled Past

Former Major League Baseball player Daryll Strawberry, who won three World Series with the New York Yankees, has been honest about his cocaine addiction.
Even though Strawberry retired with some impressive stats – 335 home runs and 1,000 runs batted in (RBI) – the truth is that he could have accomplished a lot more if he had not become addicted to cocaine.
Strawberry got sober and has been dedicating his time to God.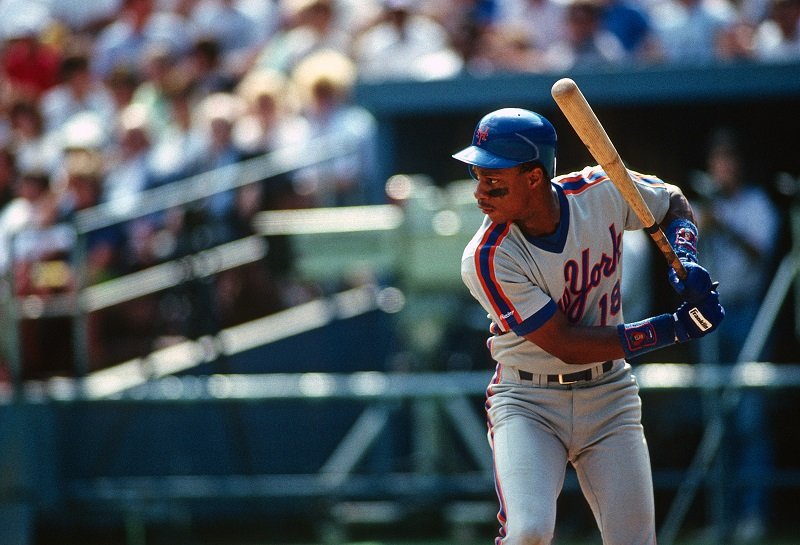 Darryl Strawberry in 1987 in Pittsburgh, Pennsylvania | Photo: Getty Images
DARYLL STRAWBERRY'S TROUBLED BASEBALL CAREER
The 6 ft 6 in former right fielder was the New York Mets' No. 1 pick in the 1980 free-agent draft and spent 17 years in the MLB, playing for the Mets, the Los Angeles Dodgers, the San Francisco Giants, and the New York Yankees.
Throughout his almost two decades as a professional player, Strawberry was suspended three times by the MLB for substance abuse. Apart from that, he was also involved in some legal issues.
In January 1987, for instance, his first wife, Lisa Clayton, filed a petition to separate from him following an altercation during which he allegedly broke her nose.
Three years later, in January 1990, Darryl Strawberry was taken into custody in Los Angeles after he reportedly hit Clayton in the face and threatened her with a gun. He spent six days at a rehab center, and no charges were filed against him.
Strawberry and Clayton eventually parted ways. Unfortunately, he didn't stop getting involved in domestic violence problems, and in 1993, he was arrested again for striking Charisse Simons, who would later become his wife.
The former baseball player admitted that he was addicted to illegal substances in 1994, which seemed to be the first step in his journey to get sober. He then checked into Betty Ford Center, a residential treatment center for people addicted to drugs, and spent nearly a month getting treatment.
STRAWBERRY'S THREE SUSPENSIONS
Sadly, Daryll Strawberry tested positive for cocaine again months after leaving the treatment center and received a 60-day suspension (the first one) from the MLB.
From that point on, his life got even more difficult. Apart from dealing with knee injuries, he was diagnosed with colon cancer in October 1998, and that kept him away from the baseball fields for months.
In April 1999, when Strawberry wanted to resume his career, he was arrested in Tampa for cocaine possession and another charge. As a result, the MLB suspended him for four months (the second one).
He came back to help his team, the New York Yankees, win a championship, but tested positive for cocaine again, so he got a one-year suspension (the third and final one).
DARYLL STRAWBERRY'S THIRD WIFE CHANGED HIS LIFE
In 2017, Strawberry revealed that he used to take everything from heroin and amphetamines to cocaine and that his problem was caused by an alcoholic father who used to beat him, which is why he ended up filled with pain.
It was Daryll Strawberry's third spouse, Tracy, who helped him overcome his demons and get sober.
The couple met at a Narcotics Anonymous convention in 2003 when both had ended their respective marriages and were fighting addiction to drugs and alcohol.
In 2006, after dating for three years, they tied the knot, and have been together ever since. The former MLB player has credited his wife and religion for his changed behavior.
During a 2019 interview with AL.com, Daryll Strawberry opened up about his addiction to drugs, admitting that it was a "very powerful" problem and that such substances had been around sports for years. He revealed:
"I wasn't the first one. [...] We were high-profile, and there was more recognition on us because of the fall of who we were – such great talents at such a young age."
HE IS A DIFFERENT MAN NOW
Strawberry, who has four grown-up children, then pointed out that his drug problem led to destructive behavior, citing his relationships with his two former wives as examples.
Finally, he confessed that an addicted person is so selfish and self-centered that they make everything about themselves and don't care about the lives they might ruin along the way.
Fortunately, Strawberry got sober and has been dedicating his time to God. At the moment, he is a minister and gives speeches across the US, warning people about the adverse effects that drugs might have on their lives.
Apart from that, he created the Darryl Strawberry Foundation, an organization focused on helping children with Autism.
Please fill in your e-mail so we can share with you our top stories!