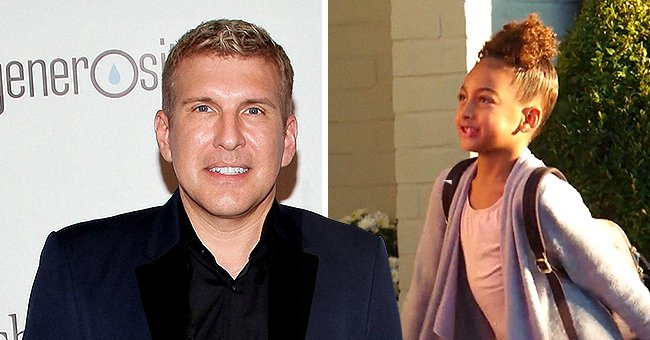 Getty Images Instagram/chrisley_usa
'Chrisley Knows Best' Star Chloe Chrisley Shows Fiery Dance Moves in a Teaser of New Season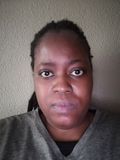 On Monday, a new promo teaser for "Chrisley Knows Best" was released. In the sneak preview, fans got to see the youngest family member showing off some of her dance moves.
The new season of "Chrisley Knows Best" is set to air on July 9, 2020. To keep fans interested, a sneak peek from the show was revealed.
In the short clip, Todd and Julie Chrisley's granddaughter, Chloe, 7, had a chance to show off her dance moves. The clip started off with Julie and Chloe standing outside the house ready to leave for what appears to be a dance class for the little girl.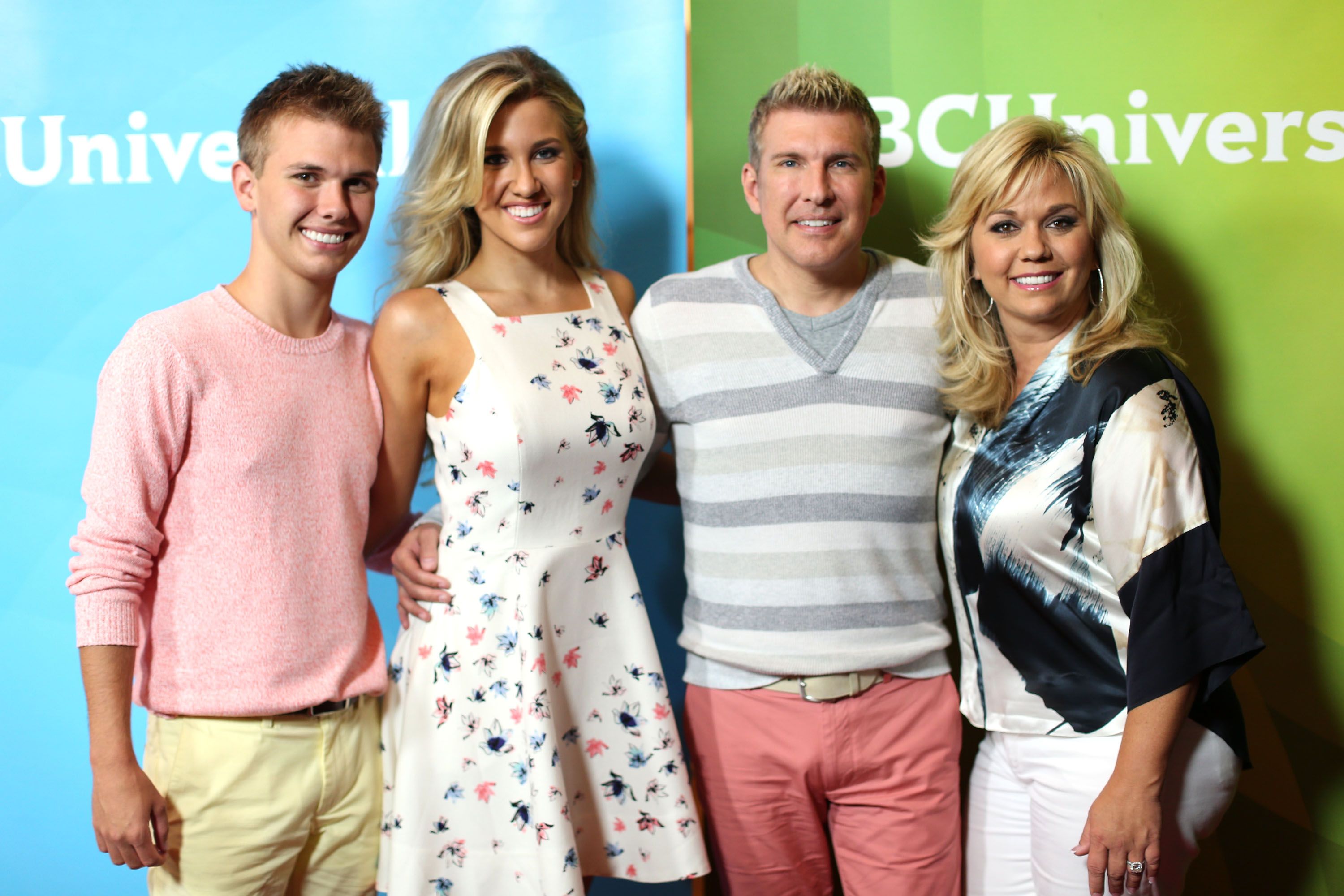 Chase, Savannah, Todd, and Julie Chrisley at NBCUniversal's Summer TCA Tour on July 14, 2014, in Beverly Hills, California | Photo: Mark Davis/Getty Images
CHLOE BUSTS A DANCE MOVE
The family matriarch ticked off a checklist with Chloe making sure she had all the items she needed for the outing. Her granddaughter confirmed that she had her leotard on, had her drink, and her shoes.
Marry your own color.
Noting that the little girl had everything she needed, Julie instructed her to do her dance. Chloe broke out in dance before the clip cut off.
TALKING ABOUT RACE
Sometime this month, Todd featured his biracial daughter on his podcast, "Chrisley Confessions," to talk about racism. He shared with his Instagram followers that they would be tackling racism in America on the show.
ISSUES WITH RACES MIXING
A fan named Pattilanni replied in the comments section: "I'm sorry, I don't like it. Marry your own color. It really screws up the kids." Todd responded to the fan writing, "Hello Patti, I hope that the Lord lets you live long enough to see that color doesn't screw kids up, but ignorance and hater most certainly will," adding:
"I will pray that God tempers your heart and that he grants you clarity."
WHO IS CHLOE'S FATHER
Chloe is Kyle Chrisley's daughter, who happens to be Todd's son from a previous marriage. In 2016, the family patriarch got full custody of his granddaughter.
MEETING HER GRANDPARENTS
The little girl's mother is Kyle's ex, Angela Johnson. Chloe was first introduced to her grandparents when she was just 6 months old.
APPEARING ON THE SHOW
She started appearing on her family's reality show from season 1 to 3 before disappearing for a while. In 2017, her grandfather revealed that she was going to return to the show full-time.
Please fill in your e-mail so we can share with you our top stories!