Todd Chrisley and His Granddaughter Chloe Dance in Excitement over Their Show's New Season
Todd Chrisley's show has been renewed for yet another season, and he and his granddaughter are ecstatic. See the adorable duo tear up the dancefloor in their excitement. 
On Tuesday, the "Chrisley Knows Best" Instagram page revealed that the show would be premiering its eighth season next month. It's a bit later than usual, but with the health crisis, it's somewhat expected. 
Six of Todd Chrisley's family members star in the long-running reality show. Yet it was the youngest, Chloe, who joined the patriarch for a dance celebration on IG stories.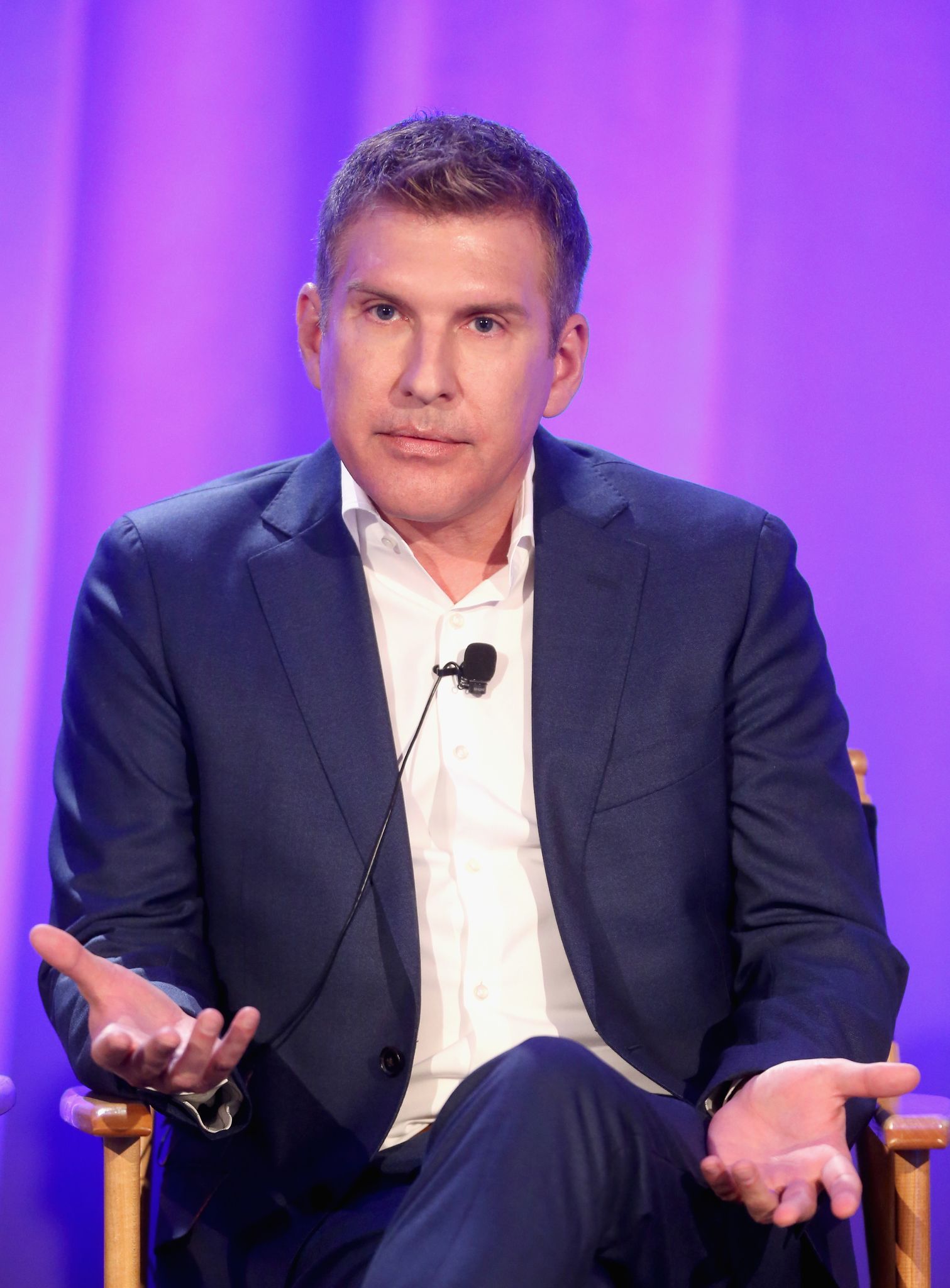 CHLOE AND TODD DANCE TOGETHER
In the sweet clip, Chloe, seven, wears a white shirt, a colorful skirt, and a jeans jacket. She appears to be wearing silver shoes and has her hair styled in two puffs. 
Todd, 51, is dressed in casual garb: a dark jacket, long jeans, and a white undershirt with matching shoes. He swings his hands back and forth while Chloe moves from side to side. 
The young girl screams out something to do with the numbers two and three, and we hear as someone laughs from behind the camera. The clip was edited to show three flowers in the background. 
WHEN THE NEW SEASON AIRS
Written over the video was: "We're so excited, we can't stop dancing!" Viewers were also happy to learn that "Chrisley Knows Best" will return to the air on July 9 on USA Network. 
Some fans, though, may have a problem watching due to their racism. One viewer unashamedly expressed prejudice last week when she commented about Chloe. Todd, however, hit right back.
The young girl, who is mixed, was born to Todd's son Kyle. Todd and his wife, Julie, have been raising Chloe because of Kyle's drug problems. While most adore the adorable girl, one viewer was against her very existence.
TODD HITS BACK AT RACIST
The person commented: "I'm sorry I don't like it marry your own color it really screws up the kids." Addressing the woman by name, Todd quickly responded: 
"Hello Patti, I hope that the lord lets you live long enough to see that color doesn't screw kids up, but ignorance and hate most certainly will, I will pray that God tempers your heart and the [sic] he grants you clarity." 
Patti's words are part of the reason why the Chrisleys have to teach little Chloe things they never taught their other children. Last month, Savannah revealed some of their advice. 
THE CHRISLEYS WORRIED FOR CHLOE
Following the death of George Floyd at the hands of a police officer May month end, nationwide protests, as well as conservations about racism, have exploded. Savannah admitted that she's "scared" about her niece's future. 
In a heated response to fans questioning her silence, she further revealed that, due to Chloe's skin color, they're advising the young girl "to be extra cautious around police officers." 
Since joining the family, Chloe has been treated with love within her household. In 2018, Todd called Chloe a "blessing" from his son at a time when Kyle wasn't at his best. 
We hope that with the help of the recent activism, Chloe won't have to deal with any discrimination, or worse, in the future. Sometimes, a girl just wants to dance and live life.