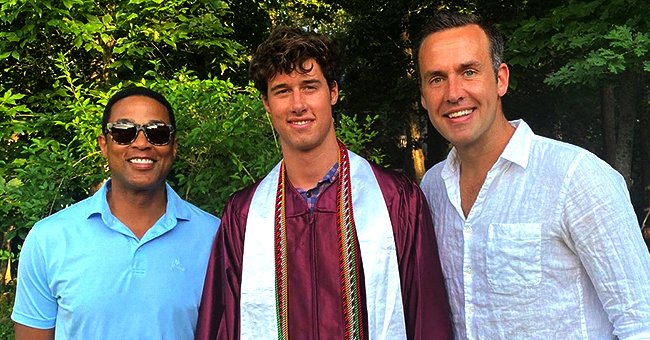 Instagram/timpmalonenyc
How CNN's Don Lemon and Fiancé Tim Malone Celebrated His Nephew's Graduation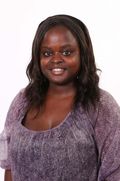 CNN's Don Lemon showed off his best smile as he joined his fiancé Tim Malone in celebrating his nephew's graduation with a beautiful picture of all three men.
Tim Malone was a proud uncle recently when he helped celebrate his nephew, James Malone's graduation. To commemorate the moment, he was joined by his fiancé Don Lemon for a photo.
The two men looked casual wearing shirts and jeans as they stood on either side of James and displayed beaming smiles.
Don accessorized his look with a pair of sunglasses as they enjoyed posing outside. One person commented on their style, saying, "[Tim Malone] and Don lookin' so fly in this pic! Congratulations to your nephew!"
The three men received another compliment from one fan who said, "WOW. Three handsome guys!" As many people congratulated James, the new graduate commented on the photo and thanked Tim for the celebratory post.

Don Lemon posing with Tim Malone and his nephew James Malone for his graduation | Source: Instagram.com/timpmalonenyc
Only a day after James' graduation, Don and Tim gathered their three dogs to celebrate Pride. In honor of the special day, their pups were treated to a haircut and wore rainbow-colored bowties.
The couple showed off their freshly groomed poodles and looked cozy in t-shirt and shorts as they posed on the wooden patio of their home in New York.
The happy weekend Don and Tim spent at home together with their dogs is a far cry from their usual vacations.
According to Daily Mail, in January, they were spotted frolicking in the water with their dogs, Barkley and Boomer in Miami. While enjoying their swim with their pets, they even shared a kiss.
In 2017, the couple confirmed their relationship with a public kiss during CNN's live New Years' taping.
PEOPLE reported that as the news crew rang in the New Year, Don invited Tim on camera where they shared a short kiss. Don sweetly said to him, "I love you, baby."
In April 2019, a year after confirming their relationship, Don proudly shared that he and Tim were engaged.
Tim proposed on his birthday and gifted Don dog tags for Barkley and Boomer which were inscribed with the words "daddy will you marry papa?" Don posted photos of his gift and admitted that he couldn't turn down the offer.
Please fill in your e-mail so we can share with you our top stories!