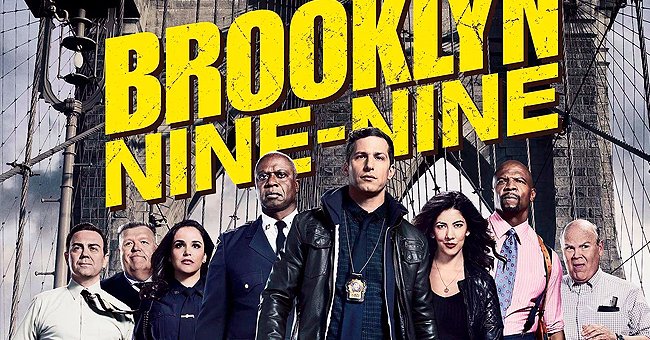 Instagram/nbcbrooklyn99
Get a Glimpse of New 'Brooklyn Nine-nine' Episode That Shares Exciting News of Jake and Amy Peralta's Pregnancy

Here are glimpses from the recent episode of "Brooklyn Nine-Nine," when Jake Peralta and Amy Santiago revealed they are having a baby and threw a surprise party.
Amy Santiago and Jake Peralta have revealed their pregnancy. The couple followed up the announcement with a biological sex-reveal party to show that gender is a choice.
The official Instagram page of "Brooklyn Nine-nine" shared a picture that showed Captain Raymond Holt and detective Rose Diaz sitting next to each other as they posed for a snapshot while sharing a large slice of rainbow cake which was on the table in front of them.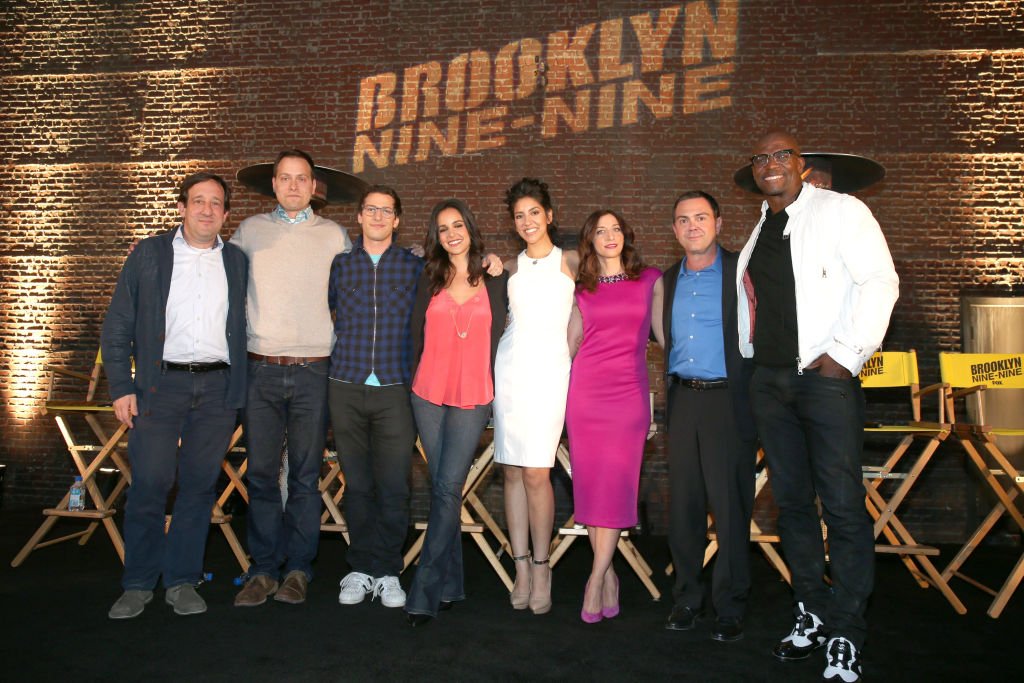 "Brooklyn Nine-Nine" cast and producers attend the "Brooklyn Nine-Nine" steak-out block party and special screening event held at the Universal Studios Backlot on May 22, 2014. | Photo: Getty Images
The two had their mouth open as if they were about to take a bite of the cake. Captain Holt looked corporate in a long-sleeved shirt and a blue tie which was topped off with a checker patterned blazer.
On the other hand, detective Rose looked casual in a black leather jacket. The cake in the photo was meant to signify pride and show gender inclusivity as the rainbow is the symbol for pride month. The post caption read:
"These two take the cake. ? #Brooklyn99"
The sex-reveal party that Amy and Jake threw following the revelation that they were having a baby was a great way of showing that the show is accepting of all gender identities.
The seventh season of the show finished airing in April and fans are now wondering whether or not there will be a season eight.
Fans of the show were pleased with the TV couple and applauded their decision. Jake earlier announced that the occasion was not the conventional gender reveal party before it started.
The couple also managed to make fans who do not like the concept of any kind of gender reveal embrace it, because of what they termed it. Some believe that the episode was a sort of campaign for trans rights.
However, the sex-reveal did not go as planned. Jake's cake for the party went south when his dad, Roger Peralta dropped it on the floor.
Roger also mixed up the coloring for the cake so it turned out green instead of the expected blue as the couple is expecting a boy.
The couple broke the news of the pregnancy to the rest of the precinct earlier in the episode and got an unexpected reaction as the group already knew about the pregnancy.
The seventh season of the show finished airing in April and fans are now wondering whether or not there will be a season eight. It looks like there will be, as the cast has been briefed about it.
Please fill in your e-mail so we can share with you our top stories!