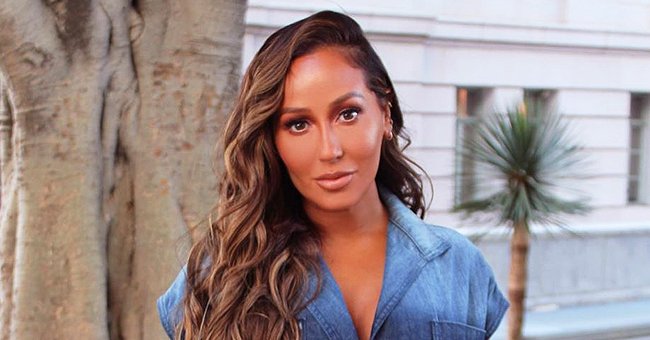 Instagram/adriennebailon
'The Real' Co-Host Adrienne Bailon Flaunts Her Hourglass Figure in a Floral Swimsuit (Photo)

Adrienne Bailon, co-host of "The Real," is showing off her stunning hourglass figure dressed in a floral swimsuit. See the photos.
Adrienne Bailon has graced her fans with a throwback of herself in Italy, and she looks fantastic in a low-cut floral swimsuit.
"The Real" co-host shared the stunning picture to her Instagram, showing her enjoying herself out at sea, with a mental message to "keep hoping."
The star recently celebrated her 20-lb weight loss after saying that she wanted to get healthy amidst the current coronavirus pandemic.
Adrienne showed off her figure in a strapless black bikini after opening up about reaching a breaking point and choosing to go on a fitness journey. She wrote,
"During this time more than ever.....staying healthy is at the top of my mind. Now I've lost weight before but always gained it back...because I was dieting & not changing my lifestyle!"
She revealed that she had made permanent changes to her life, including changing to a plant-based diet as well as changing her relationship with food.
The TV personality had also opened up about wanting to get healthy so that she could prepare to have a child with her husband, Israel Houghton.
The co-host revealed that she had asked her publicist to investigate Israel.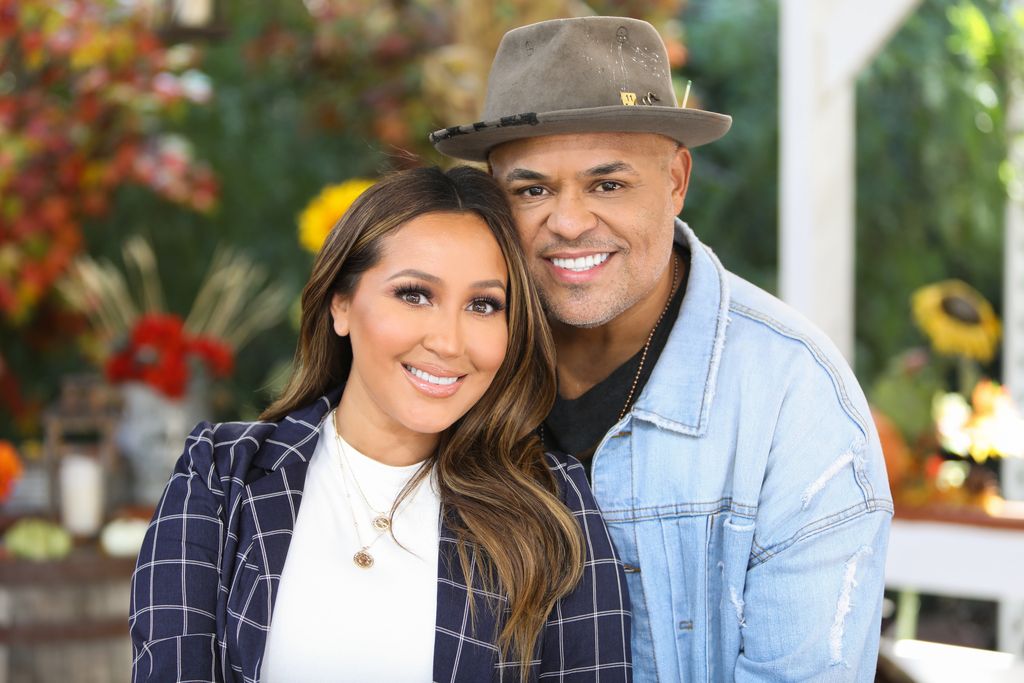 Adrienne Bailon Houghton and husband Israel Houghton| Photo: Getty Images
Adrienne and Israel started dating in 2016 after he divorced from his wife, Meleasa Houghton. However, the beginning of the couple's relationship was not quite so smooth.
During an episode of "The Real," the co-host revealed that she had asked her publicist to investigate Isreal as there were rumors that the 48-year-old was still married. She said,
"If you're being real you want to talk to the man, and you're like 'You've got me out here looking crazy. Let me see the paperwork.' The crazy thing is him and his ex-wife actually filed under their initials and not under their names."
However, the rumors did not slow the couple down with the host calling Houghton a "genuine friend." She added that she was attracted to him because he made her laugh and let her be genuinely herself.
During an Instagram live with Fat Joe, the rapper asked Adrienne if she had let her guard down as Israel was a gospel singer, with the star responding that people often had the wrong perception of him because of that.
She added that she loved him because he did not judge other people and allowed them to be who they were, particularly as Adrienne described herself as an "alpha female."
Before marrying Israel, the TV host was in a relationship with music exec Lenny Santiago. The couple was together for six years before splitting up in 2015.
Please fill in your e-mail so we can share with you our top stories!