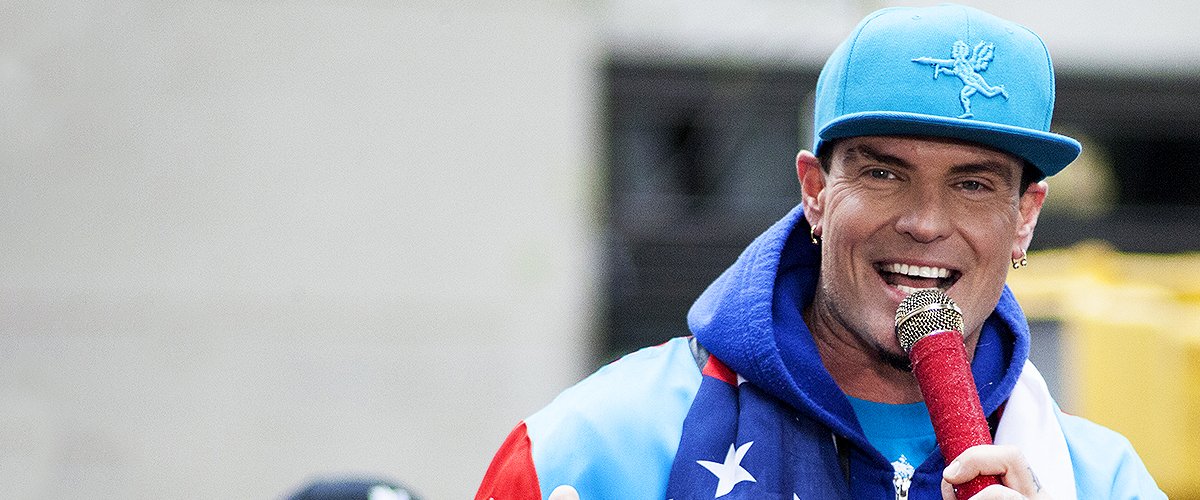 Getty Images
Vanilla Ice of 'Ice Ice Baby' Fame Is a Father of 3 Beautiful Daughters — Get to Know His Girls
Rapper and TV personality Vanilla Ice, who rose to prominence in the early 1990s with his hit song "Ice Ice Baby," has three daughters. Two of them are beautiful, grown-up women already!
Vanilla Ice, whose real name is Robert Van Winkle, released his first album in 1989 titled "Hooked." By far, the best song of the album was "Ice Ice Baby," which is also arguably the best single in Vanilla Ice's career.
Some of the stories written in his book were either exaggerated or false.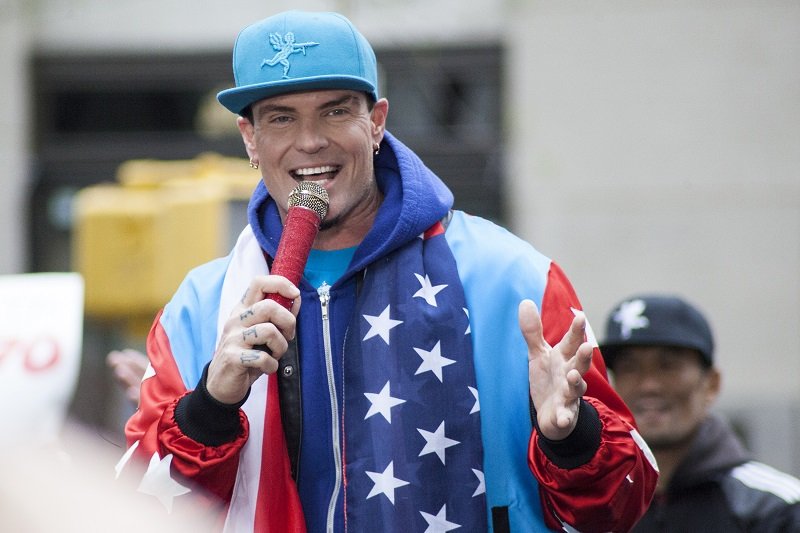 Vanilla Ice on April 29, 2016 in New York City. | Photo: Getty Images
VANILLA ICE'S "ICE ICE BABY"
Thanks to that song, the rapper landed a record deal with SBK. The label then remixed and re-recorded Vanilla Ice's "Hooked" and gave it a new title, "To the Extreme," which reached the top of hip-hop charts and skyrocketed his career.
Vanilla Ice didn't stop there, though. He made a cameo in "Teenage Mutant Ninja Turtles II: The Secret of the Ooze" and starred in "Cool as Ice."
Apart from that, he released a biography, "Ice by Ice," in which he disclosed some details of his childhood and youth. Unfortunately for the artist, it was revealed that some of the stories written in his book were either exaggerated or false.
Vanilla Ice's credibility was questioned, and the fact that his rap was pop-oriented didn't sit well in the hip-hop culture. All those circumstances negatively impacted his music career.
Eventually, he focused most of his time on reality TV shows. Apart from fighting against "Diff'rent Strokes" star Todd Bridges on "Celebrity Boxing," the rapper appeared on "Hollywood Squares," "The Surreal Life," and "The Farm."
His most recent and successful TV series is "The Vanilla Ice Project," in which he has been showing off his real estate and home renovation experience since 2010.
VANILLA ICE'S EX-WIFE, LAURA GIARITTA
As per his love life, he was in a relationship with Laura Giaritta for almost 20 years. They tied the knot in March 1997, and she filed for divorce in October 2016. The process was finalized in November 2019.
Vanilla Ice's wife told the Daily Mail that she decided to start the divorce process on her 46th birthday as a way to give herself a present, claiming that she wanted to do it before but was too scared.
Although their split was only revealed in 2016 and they kept attending public events together, Laura confessed that they had been living apart for five years.
In Vanilla Ice's case, he was living in a $1.2 million home in The Hunt, West Palm Beach, Florida. Laura and the former couple's two daughters stayed at their marital home in Wellington, also in Florida.
LAURA CLAIMS SHE RAISED HER DAUGHTERS PRACTICALLY ON HER OWN
She said that the whole family went on vacation to Curacao in June 2015 as a way to maintain the façade of the "great family man" that Vanilla Ice wanted to keep. However, Laura decided to end with the "lie" after returning to the US. She explained:
"I mean, either you're my husband, or you aren't. If you're not with me, then I don't go on vacation. If you're not my husband, you're not my husband."
Speaking of Vanilla Ice's kids, he shares two daughters with Laura, Dusti Rain and KeeLee, and one daughter, Priscilla, with another woman whose identity has yet to be revealed.
According to Laura, she practically raised Dusti and KeeLee on her own. Even if that is true, the relationship that both young women have with their father seems to be okay.
VANILLA ICE'S DAUGHTERS
In 2018, for instance, Dusti joined Vanilla Ice and some members of their family for an episode of "Celebrity Family Feud," in which they won $25,000 for a Palm Beach Gardens-based organization called Little Smiles.
Dusti holds a Bachelor's degree in Entertainment Business, according to her Instagram bio. KeeLee, on the other hand, has chosen to live a more private life.
Vanilla Ice's third daughter, Priscilla, was born in 2018. As CBS 12 reported, he considers that children keep people young and moving. He added:
"It's awesome being a dad. Kids get to run around, you get to be a big kid with them, take them to Disney, run through the house, go for ice cream."
At the moment, the TV personality is focused on his family and career. His latest projects were the documentary "Wide Open – Vanilla Ice" and the film "The Wrong Missy."
Please fill in your e-mail so we can share with you our top stories!