Whoopi Goldberg's Granddaughter Jerzey Flaunts Her Figure in a Tight Black Dress in Stunning Photos
The award-winning actress has a daughter, three grandchildren, and a great-granddaughter, with whom she has a close relationship. After three marriages and three divorces, the comedian prefers to dedicate herself to loving her family.
Whoopi Goldberg, 64, has a great family that is proud of her. Her daughter Alex Martin, the product of her six-year marriage to Alvin Martin, has given her three grandchildren. The actress became a grandmother at 34 when Alex's daughter Amarah Skye was born.
In 1995 Alex welcomed her second daughter Jerzey and in 1999 her son Mason. Jerzey recently posted some photos on Instagram looking fabulous in a stunning long black dress. In all three photos, the young woman, Goldberg's granddaughter, wrote: 
" I'm gonna keep it reaaaaal "
THE PURSUIT OF HAPPINESS
The "Purple Color" star married in 1986 to cinematographer David Claessen. However, they divorced only two years later. In 1994 Goldberg remarried, this time to actor Lyle Trachtenberg, but the couple separated a year later.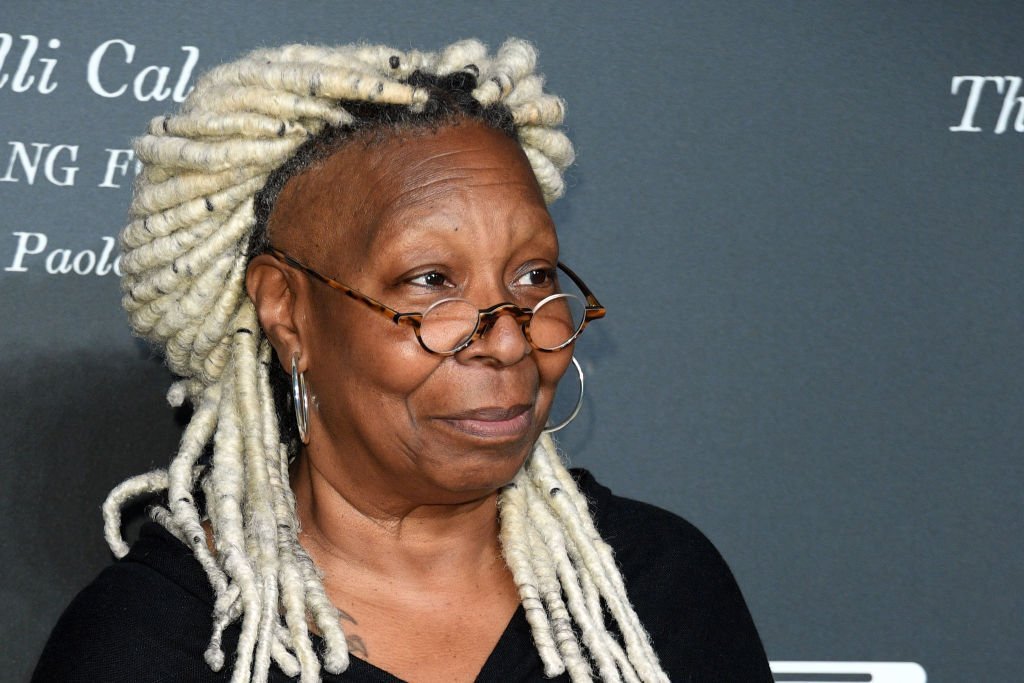 After this latest failed marriage, the "Sister Act" star seems to have decided not to remarry. She has been romantically related to Frank Langella and Ted Danson. Currently, she is dedicated to loving and enjoying the happiness of having her family close.
TALENTED AND VERSATILE
Goldberg is not only an acclaimed award-winning comedian. She not only knows how to laugh, she has shown that she has talent as a dramatic actress. In the acclaimed film "Purple Color," Goldberg displayed histrionic talent.
In "Ghost," the actress returns to present her fun facet, as well as in "Sisters Act I and II." But that her name appears in more than 150 movie credits speaks to the fact that she has built a solid acting career.
THE SHOW GOES ON
Not only in cinema and theater has the actress shown her talent, but she has also displayed her art on television. For years she has been the host of "The View."
She has also been a strong activist for gay and lesbian rights, as well as an entrepreneur for a "Whoopi and Maya" and "Om Edibles" startup.