What We Know about 'Married to Medicine' Star Dr Jackie's Struggles with Infertility
'Married to Medicine' star, Dr. Jackie struggled to conceive with her husband of 18 years. Take a look inside the reality star's battle with infertility.
Dr. Jackie Walters is a renowned celebrity doctor. When Kandi Burruss and her husband Todd Tucker from "Real Housewives of Atlanta" welcomed their second child, Blaze Tucker, via surrogate, she thanked Dr. Jackie for helping them throughout the process.
"I'm still in awe of my baby girl! I just wanna say thank you so much for helping us bring our beautiful baby girl in the world," Kandi wrote in a heartfelt message to the "Married to Medicine" star and her surrogate Shadina Blunt.
Despite Dr. Jackie's success in her career as an OB-GYN, she has dealt with her own struggles in trying to conceive. In 2018 she opened up about her journey to Oprah Magazine.
Dr. Jackie explained that she joined "Married to Medicine" because she wanted to share her story and educate people about infertility. "What better person is there to tell you about infertility than the person who treats it—and has also dealt with infertility unsuccessfully," she said.
Dr. Jackie revealed that after getting married to her husband, Curtis Berry, at 38-years-old, they started trying for a baby, and a year later, they were successful.
However, at the same time, the reality star discovered that she had breast cancer. The treatment led her to miscarry her child when she was six months pregnant.
She admitted that although she was aware of all the options, she had available to have a family still, her cancer going into remission and returning held her back from motherhood.
In an interview with Andy Cohen on "Watch What Happens Live with Andy Cohen," she admitted to having a few regrets about not finding other ways to start a family amid her focus overcoming breast cancer. However, Dr. Jackie remained hopeful and teased, "it's never too late."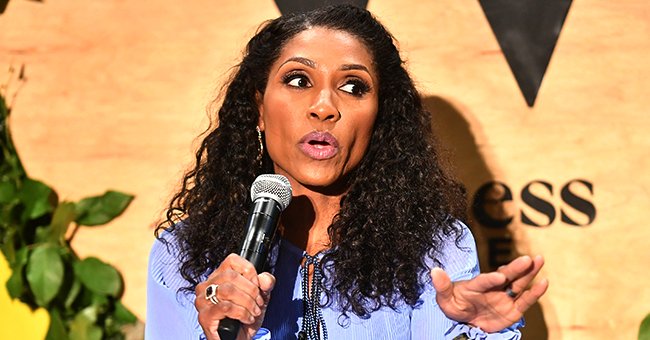 Dr. Jackie has a beautiful family with her husband, who has a daughter named Kursten from a previous relationship. In a touching Father's Day tribute, she
wrote:
"Though life didn't allow us to create our own genetic babies, we raised our share of all the children that God has allowed in our lives."
According to NBC News, in support of people battling breast cancer, Dr. Jackie established the "50 Shades of Pink" Foundation.
She revealed that her goal has been to encourage open conversations about many health issues. Dr. Jackie said she hoped to help people over the stigma that prevents them from sharing their struggles with women's health, fertility, pregnancy, and cancer.