Inside Tributes Made by Mel Brooks, Alan Alda, and Other Celebrities to Honor the Late Carl Reiner
Several celebrities have paid tribute to Carl Reiner following the news of the comedian, actor, and director's death. The prolific entertainer passed away at the age of 98.
Up until his death, Carl Reiner was a well-known face and name in Hollywood as his seven-decade career saw him as an actor, comedian, director, screenwriter, and publisher.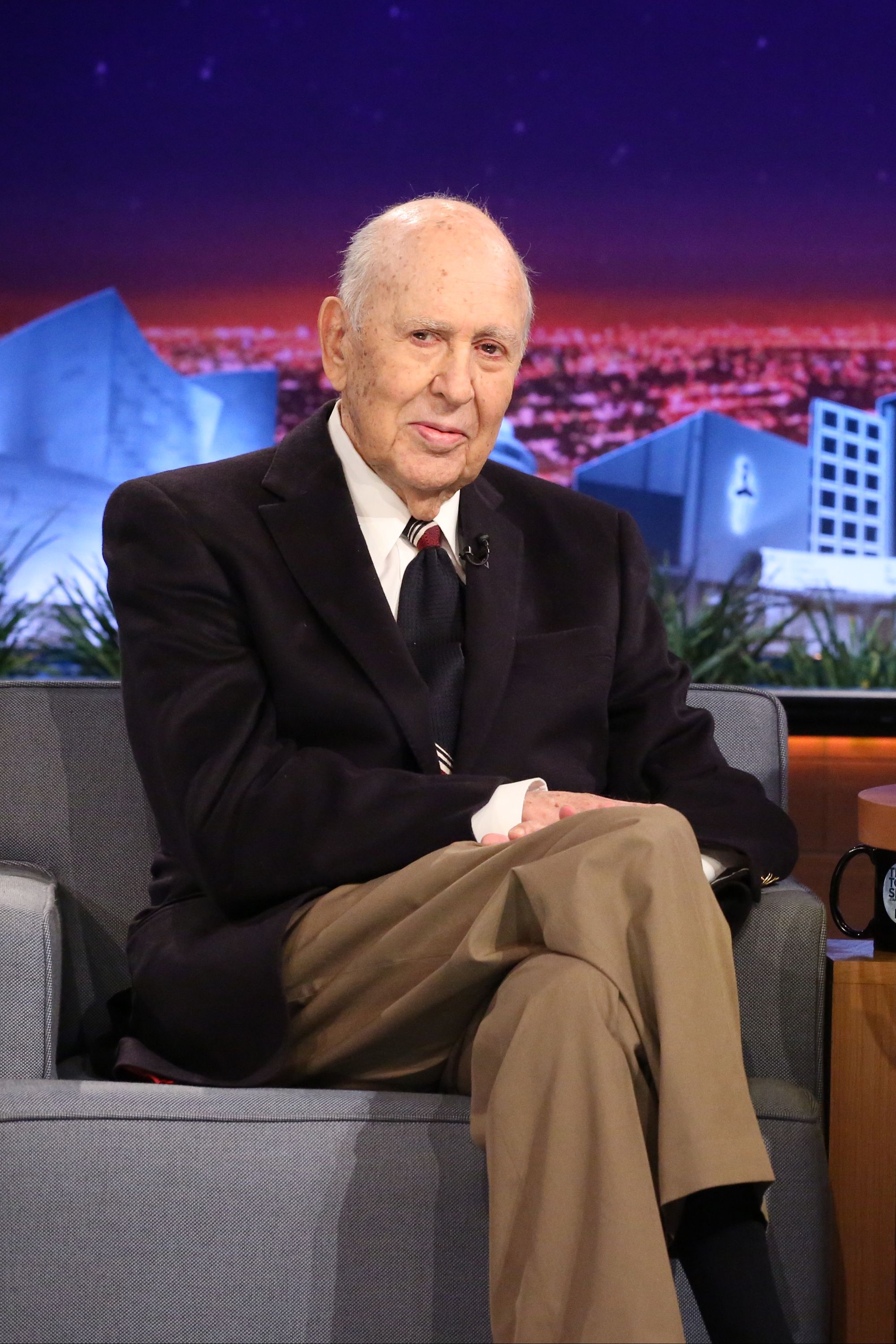 Hence, when the news of his death became public, his fans and friends in Hollywood received the news with sadness. According to TMZ, the entertainment icon's famous friends promptly took to social media to pay their tributes to him.
It would be recalled that Carl came to the limelight in the '50s after he wrote and performed on "Your Show of Shows" and "Caesar's Hour." 
June 30, 2020
Through a touching tweet, Mel Brooks referred to his friend of over five decades as a "giant" whose dedication to the art would remain "unmatched." Alan Alda noted that Carl's "talent will live on for a long time, but the loss of his kindness and decency leaves a hole in our hearts."
While Billy Crystal said that their relationship would always be unique, Joy Behar tweeted that Carl "is irreplaceable." ET Online added that even the New York Governor, Andrew Cuomo, paid tribute to the late star when he wrote:
"He made America laugh -- a true gift. New York extends our condolences to his family and many friends."
We have lost the great Carl Reiner. My condolences to his family. He is irreplaceable. pic.twitter.com/pA1Tc4I5uR

— Joy Behar (@JoyVBehar) June 30, 2020
ABC News chipped in that Hillary Clinton claimed that Carl was a "lovely, hilarious man" who knew how to make people see his point through his "grace and humor." Adam Sandler also showed his gratitude to the late 98-year-old for being a comedic hero and doing all that he did for the people.
While noting that his son, Rob Reiner, broke the news of Carl's death, The Hollywood Reporter recounted that his wife, Estelle, passed away in October 2008.
Carl Reiner was a lovely, hilarious man who knew how to drive home his beliefs with grace and humor. Sending my condolences to his family and friends at the conclusion of a life well-lived.

— Hillary Clinton (@HillaryClinton) June 30, 2020
In addition to that, Carl's assistant, Judy Nagy, confirmed to the media outlet that the award-winning writer died of natural causes at his Beverly Hills home. It would be recalled that Carl came to the limelight in the '50s after he wrote and performed on "Your Show of Shows" and "Caesar's Hour." 
It was from the writers' rooms that he and Mel kick-started a long-standing friendship that not only caused envy for others, but it also brought about the comedic routine, "The 2000 Year Old Man."
Carl Reiner was a gifted comic actor, but he spent most of his career slightly out of the spotlight — writing, directing and letting others get the laughs https://t.co/PrrKhSXZCq

— The New York Times (@nytimes) July 1, 2020
The creation of the routine birthed five comedy albums, television appearances alongside Ed Sullivan and Steve Allen, a Grammy Award, and a 1975 animated television special. May his soul Rest In Peace.