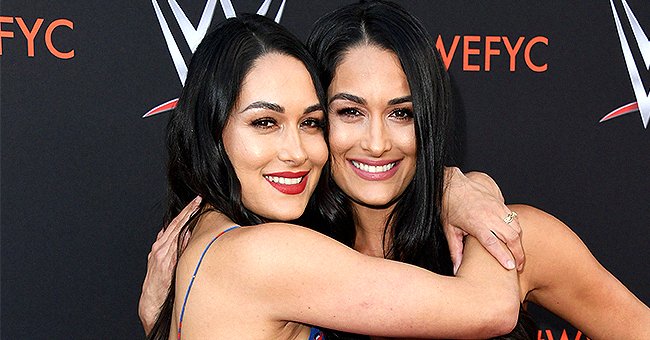 Getty Images
Why the Bella Twins' Mom Kathy Needs to Undergo Brain Surgery for Her Face
On Tuesday, twins Nikki and Brie Bella took to their respective Instagram accounts to announce that their mother, Kathy Colace Laurinaitis, was going to undergo surgery on the same day.
Nikki and Brie, both 36, revealed on social media that Laurinaitis had discovered a mass on her brain stem. Writing on her own Instagram account, Nikki asked her fans for prayers as her mother undergoes brain surgery to remove the mass.
She explained how the mass was like a tumor and that it was "paralyzing her face." Nikki noted her faith in the doctors to give her mother the best treatment.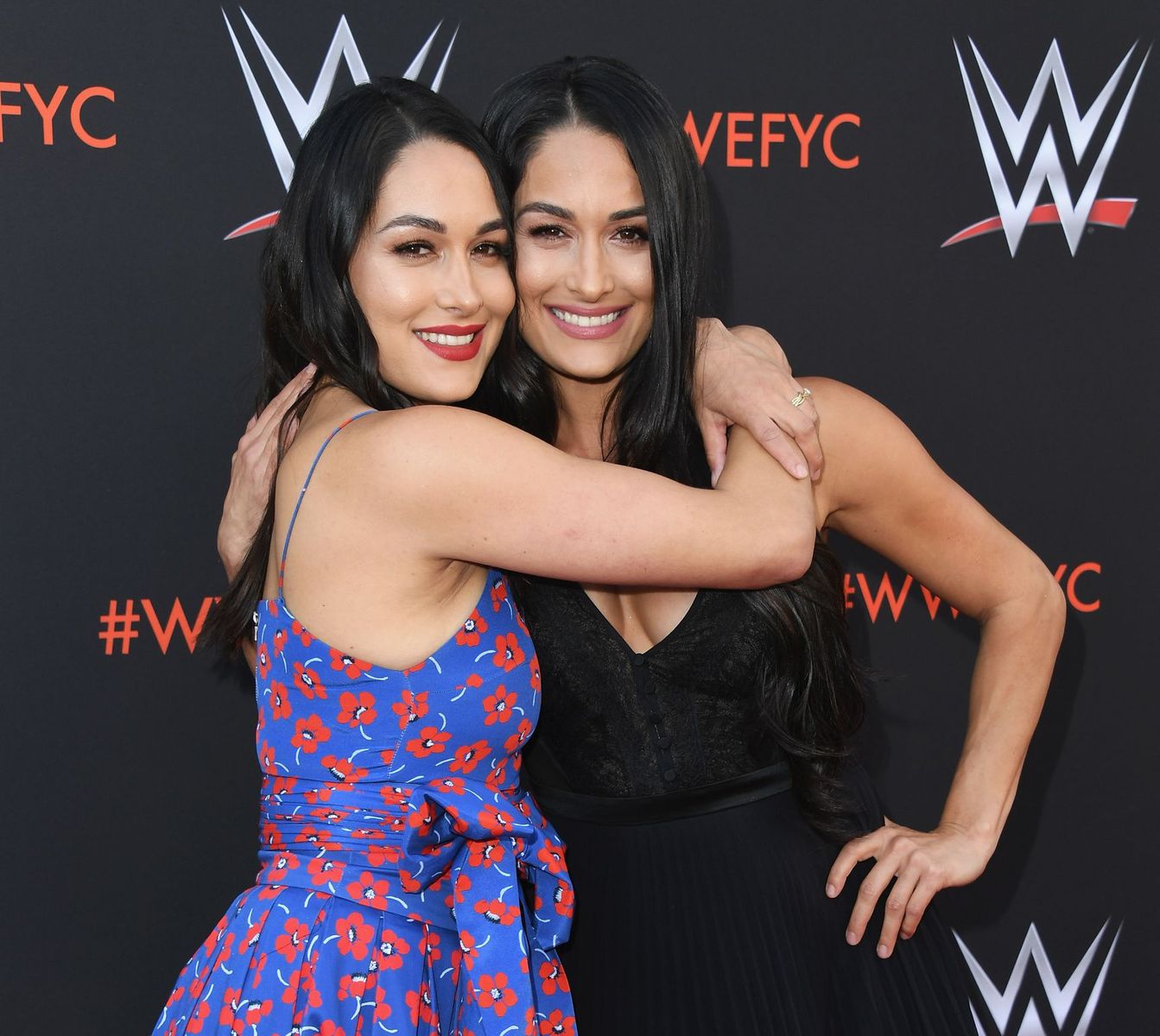 Brie and Nikki Bella at WWE's first-ever Emmy "For Your Consideration" event on June 6, 2018, in North Hollywood, California | Photo: Jon Kopaloff/Getty Images
PRAYING FOR MOM'S RECOVERY
The reality star also revealed how Laurinaitis would go into recovery later on Tuesday. She prayed for a good recovery so the grandparent could get to enjoy her two new grandchildren soon.
In January 2020, it was revealed that the twins were both pregnant and are due only a week and a half apart. Nikki is expecting her first child with former "Dancing with the Stars" professional dancer and fiancé, Artem Chigvintsev.
BRIE EXPECTING 2ND KID
Brie will be having her second baby with her husband, Daniel Bryan. The couple already shares a daughter named Birdie Joe, 3.
The star ended her post by sharing her love with her mother and added: "You have a big Bella Army out here praying for you!!" The "Total Bellas" star also included a slideshow of photos featuring her mother, sister, and other family members.
KATHY'S MISDIAGNOSIS
Brie also shared an image of Laurinaitis and confirmed that her mother was going in for surgery. She revealed how doctors had initially misdiagnosed Laurinaitis with Bells Palsey.
LAURINAITIS IS STRONG
The star confessed how she hadn't slept as she was praying all night for her mother. She found comfort in knowing that her mother was strong and that her angels would be with her.
ASKING FOR PRAYERS
Brie also asked her fans to pray for Laurinaitis and ended her post by sending her love to her parent. On a lighter note, in April 2020, the family matriarch caused a bit of a stir on her daughters' reality series.
ADDING ARTEM TO FAMILY SHOOT
During a sneak peek for an upcoming episode she debated whether Chigvintsev was family enough to be included in a family photoshoot for her birthday. At the time, she was concerned whether Brie took the relationship seriously.
DANCER ISN'T FAMILY YET
She also noted that "He isn't family yet." Nikki counseled her by frankly telling her that the professional dancer would be hurt if he wasn't included.
Ultimately, Nikki refused to get involved and left the final decision to her mother.
Please fill in your e-mail so we can share with you our top stories!