See How Jennifer Garner Responded to a Fan Who Was Going through a Tough Breakup
Jennifer Garner had nothing but kind words for an Instagram user that's going through some relationship trouble.
When it comes to relationships and heartbreaks, Jennifer Garner sure knows her stuff — she has been married twice before.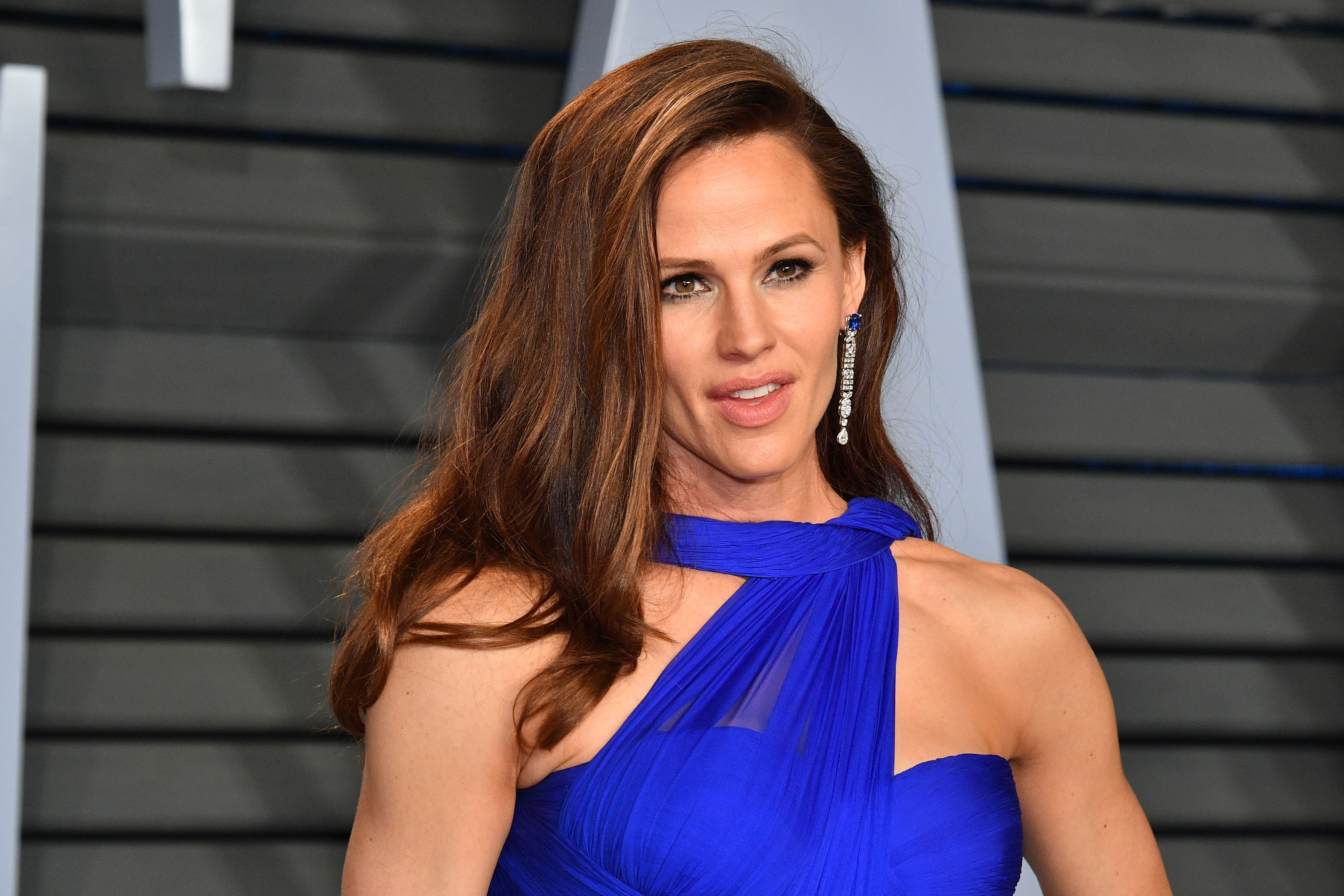 The actress got a chance to show her vulnerable side when she offered an Instagram follower some touching advice about the pain the latter was going through.
Jennifer went through a painful and public break-up when her 10-year marriage to Ben Affleck collapsed in 2015.
According to Today, the user took to the comment section of Jennifer's "Quarantine, but make it fashion" post to drop a lengthy statement that read in part:
"It's that I have finally gotten the courage to tell my husband to leave after years of emotional abuse and I feel like I will never find happiness or security."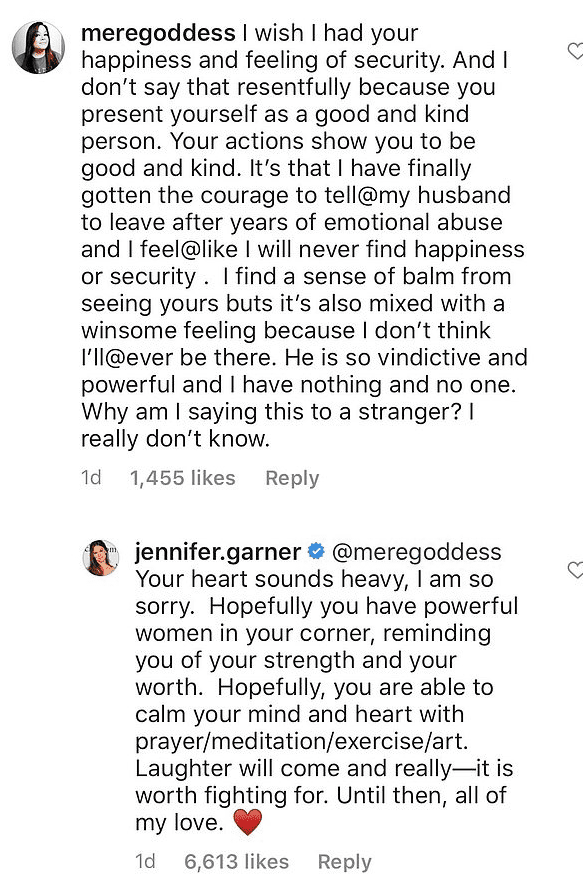 The "13 Going on 30" star then wrote back saying, "Hopefully, you are able to calm your mind with prayer/meditation/ exercise/ art. Laughter will come and really ― it is worth fighting for. Until then, all of my love."
Us Magazine recapped that Jennifer went through a painful and public break-up when her 10-year marriage to Ben Affleck collapsed in 2015.
Despite the challenges they faced after that, the pair have continued to grow more reliable as friends and co-parents to their three children — Violet, Seraphina Rose Elizabeth, and Samuel Garner Affleck. A source even informed the outlet that the former couple has "worked hard to get in a good place with each other."
Even though Jennifer and Ben met in 2000 while on the set of "Pearl Harbor," nothing happened between them because the former was married to Scott Foley, and the latter was dating Jennifer Lopez, at the time.
However, things changed a few years later when Jennifer announced her divorce from her then-husband in 2003. Cosmopolitan recalled that Ben soon followed suit as he called off his relationship — and engagement — with J. Lo in January 2004.
By October of the same year, Ben and Jennifer debuted their relationship as they attended game one of the World Series together. Less than a year after they began dating, Ben popped the question, and they got married in June 2005.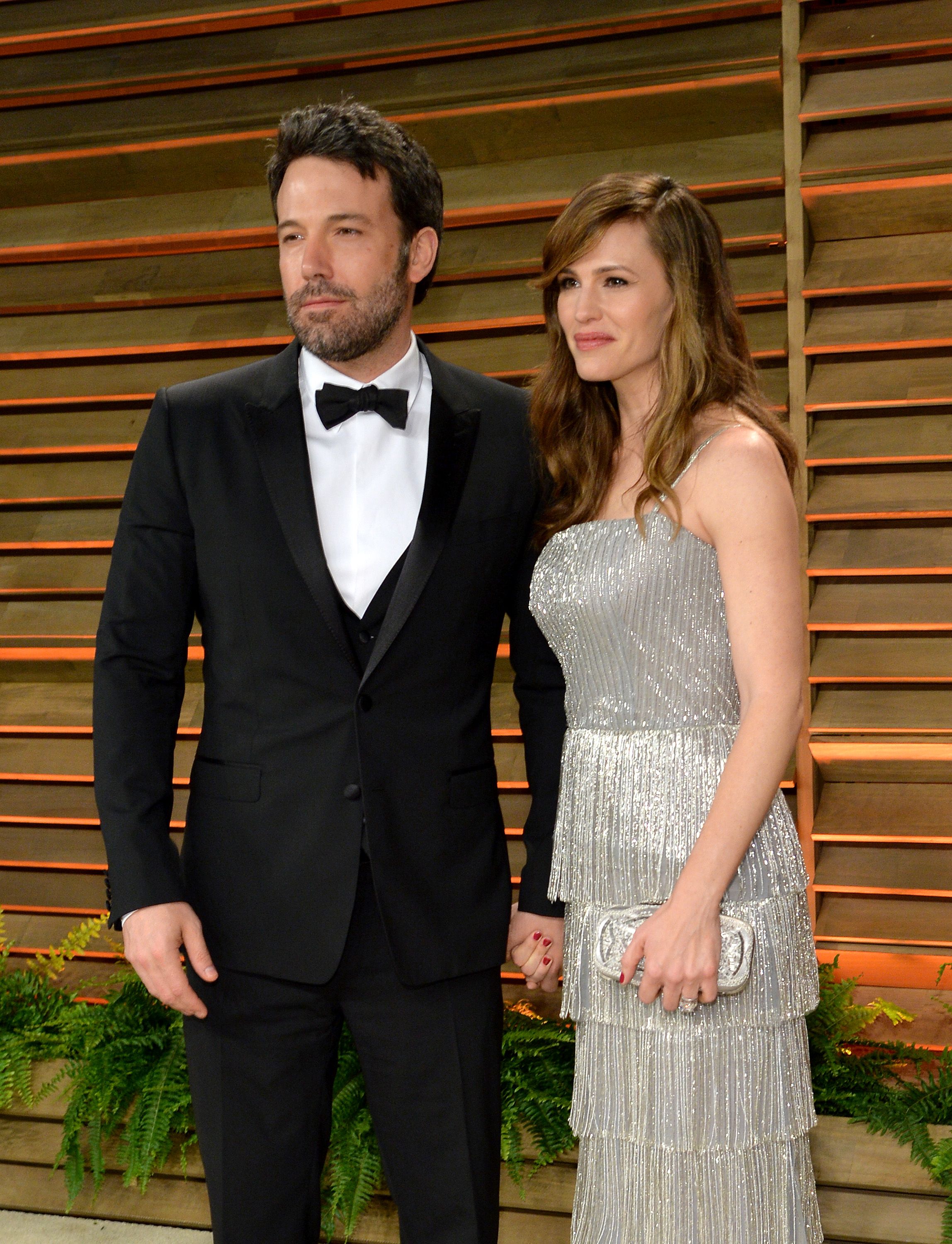 After ten years of marriage, the couple announced their plan to divorce and subsequently filed legal documents in April 2017 — the divorce was finalized in October 2018.