Deion Sanders Once Won Primary Custody of 2 Sons — Meet All the Former NFL Star's Kids
Deion Sanders, best known for his outstanding career as a football player, was involved in a bitter custody battle for three of his five children.
Although Deion is primarily known for his impressive career in the NFL, winning the Super Bowl in two consecutive years with two different teams, he also had a part-time career as a professional baseball player.
The relationship that Deion had with [his son] Shilo appeared to be estranged.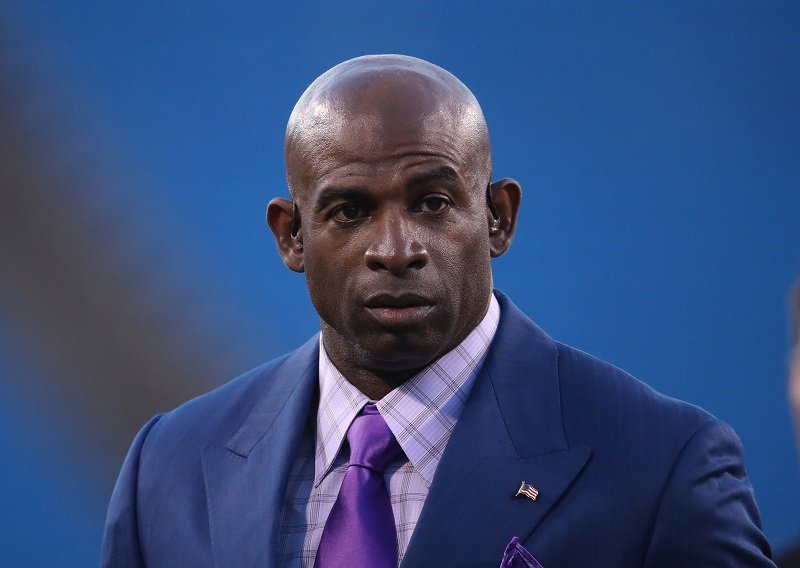 DEION SANDERS' BASEBALL AND FOOTBALL CAREER
His debut came on May 31, 1989, with the New York Yankees. He spent one year with the team and was later traded to the Atlanta Braves. Deion then played for the Cincinnati Reds and the San Francisco Giants, finally retiring from the MLB in 2001.
One of the highlights of his career as a baseball player was playing in the 1992 World Series with the Braves. Deion is, in fact, the only athlete who participated in both a World Series and a Super Bowl.
While his professional life has been nothing short of remarkable, his love life has not always been as peaceful as he would have liked.
Deion has been married twice and has five children. He shares Deiondra and Deion Sanders Jr. with his first wife, Carolyn Chambers. With his second wife, Pilar Sanders, he had sons Shilo and Shedeur, and daughter Shelomi.
DEION AND PILAR SANDERS' BITTER DIVORCE
It was his relationship with Pilar that made headlines, mainly after they decided to part ways and got involved in a nasty custody battle over their three children.
In March 2013, for instance, the former NFL and MLB player left the courtroom in the middle of a testimony provided by Pilar after she claimed that he had been using steroids.
Eventually, Deion Sanders was awarded primary custody of his two sons. However, by 2017, it was Pilar who had primary custody of Shelomi and Shilo, and was pushing for full custody of Shedur, as well.
At that point, the relationship that Deion had with Shilo appeared to be estranged, especially after the then-17-year-old man shared online that the time he spent with his father seemed "like forever" and that all he wanted was to return to his mom's household.
DEION SANDERS' CHILDREN NOWADAYS
It wouldn't be the first time that a bitter divorce negatively impacts the bond between a parent and their children. Fortunately, it looks like their bad blood is over and that Deion's relationship with all of his children is amicable.
At the moment, all five of them are doing their best to make names for themselves. In Deion Sander Jr.'s case, he used to be a wide receiver at Southern Methodist University but decided to focus on his clothing line, Well Off.
Looking rough.... I need a haircut. But.... this hoodie is 🔥🔥@WellOffForever pic.twitter.com/i0UG6tG0Xc

— Deion Sanders Jr (@DeionSandersJr) June 30, 2020
Deiondra, on the other hand, has been involved in the entertainment industry while also running her hairline company, Primetime Hair. Back in 2019, she made headlines after being part of the reality TV show "Paradise Hotel."
The then-29-year-old TV personality pointed out that she didn't want to tell the rest of the participants who her father was because she was afraid that men could be interested in her just because of her dad.
As per Deion Sanders' kids with Pilar, they are also doing okay. Shilo Sanders, their oldest, is a defensive back for the University of South Carolina.
Although he threw shade at his dad in 2017, they seem to be on the right track again. In June last year, for instance, Shilo shared a short clip of him working out with "pops" at USC.
In Shedeur Sanders' case, he is the quarterback star of Trinity Christian School. Apart from leading the Tigers to a 13-1 record as a junior, throwing for 3,477 yards and 47 touchdowns, he has been training with Tom Brady.
On June 13, Shedeur uploaded a slideshow on Instagram, showing his and Tom's training session.
For the caption, the rising star admitted to being learning from the greatest player of all time, as well as "soaking up all the knowledge."
Finally, Shelomi Sanders is also into sports. However, she plays basketball (shooting guard) for the Rockwall-Heath High School in Texas.
Deion Sanders' life is still very much linked to football. Apart from the fact that some of his sons are actively playing, he is coaching at Trinity Christian School.