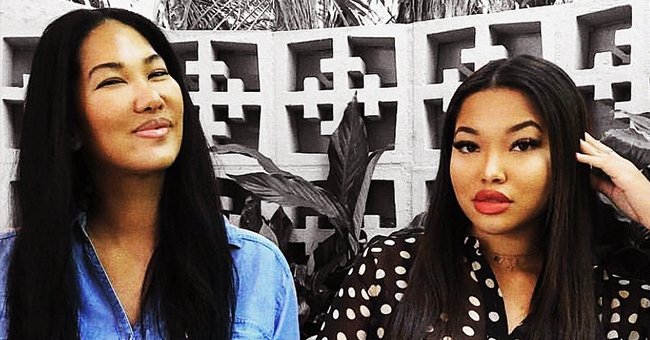 Instagram/kimoraleesimmons
Kimora Lee Simmons' Daughter Ming Poses in a Bra in New Photo
Kimora Lee Simmons' daughter Ming turned up the heat after sharing a photo of herself posing in a sheer white bikini top. Her look gives off some strong summer vibes!
Ming Lee Simmons is in a summer mood and she ain't afraid to show it. The 20-year-old beauty sizzled in a sheer bikini top and golden earrings in her recent Instagram post.
Although her expression has a hint of "go away" which she made obvious with her caption, Ming looks fit and gorgeous in the photo.
SUMMER MOOD
The daughter of Kimora Lee Simmons and her ex Russell is growing up to be a beautiful woman. Just like her mother, Ming has been modeling from a very young age.
Ming's sister Aoki, who is three years younger than her, is no less beautiful.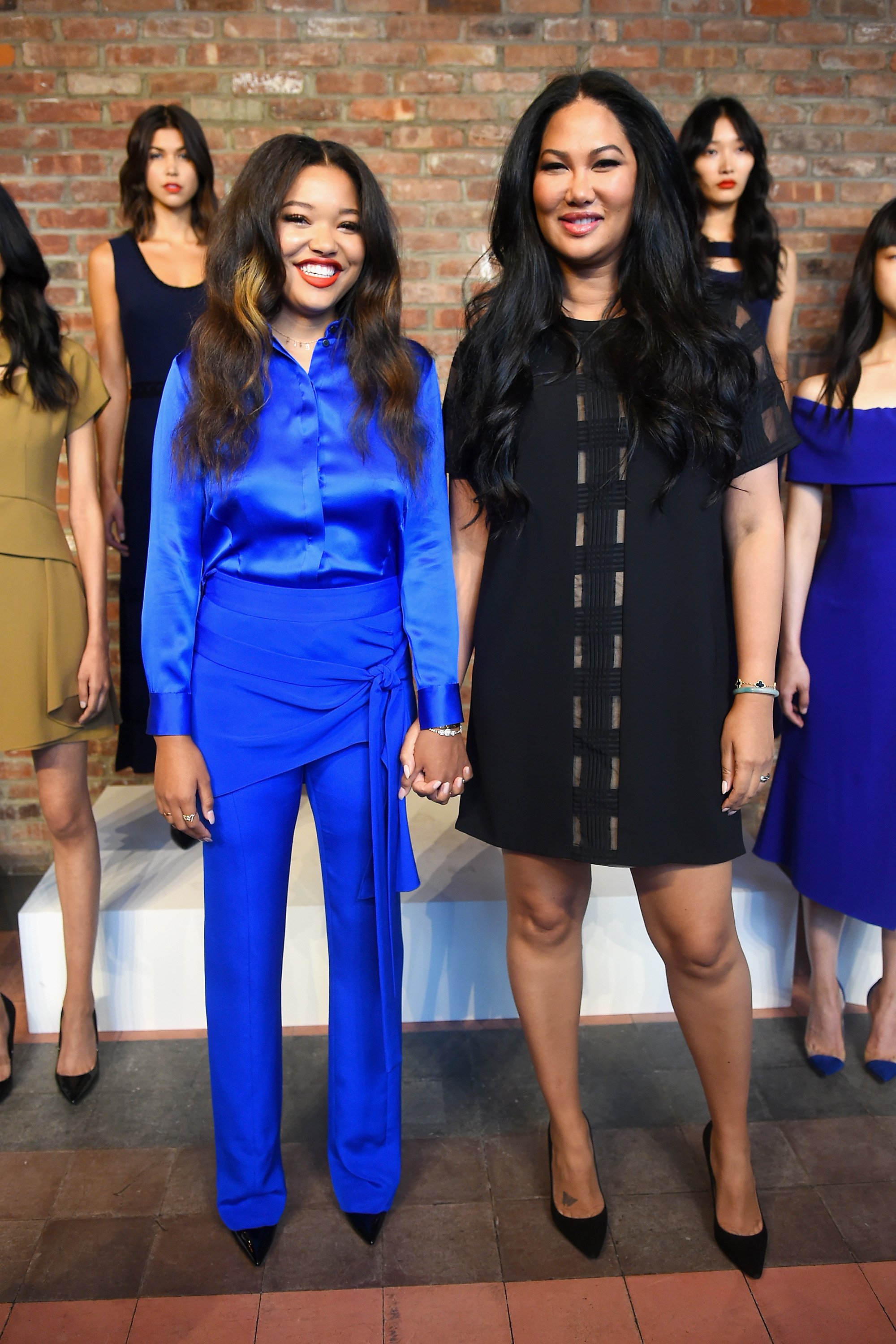 Ming and Kimora Lee Simmons pose during New York Fashion Week on September 13, 2017 in New York City. | Source: Getty Images
Every now and then, Ming sends her Instagram fans into a frenzy by showing off her curves in bikinis, and with every picture, she seems to be getting finer and finer.
Ming's sister Aoki, who is three years younger than her, is no less beautiful. The sisters share a close bond and get along pretty well.
In fact, the ladies are so close that they have each others' backs no matter what. Previously when a troll directed an offensive comment towards Ming, Aoki was not having it.
MING'S AWESOME SISTER
The troll was being rude to Ming and accusing her of not going to college like her sister, but Aoki was quick to point out that her sister goes to a top tier school.
Aoki is a Harvard student. When she got accepted into the university, her happiness knew no bounds since it was a dream come true for her. Her parents took the opportunity to gush about how proud they were of her on social media.
Russell made sure that their fans knew how Aoki got into Harvard on her own and that he and Kimora had not pulled any strings to get her admitted unlike some celebrities like Lori Laughlin who brided her children's way into elite universities.
In the caption to his post, the proud dad joyfully said he is thankful that Aoki got into Harvard on her own because she cannot row. Loughlin's daughters had claimed to be rowers to get into USC.
Ming was equally thrilled for her sister. She took to Instagram to congratulate Aoki with a sweet post. "I think this is one of my highest accomplishments, if not my highest one...you going to Harvard," she proudly wrote.
Please fill in your e-mail so we can share with you our top stories!