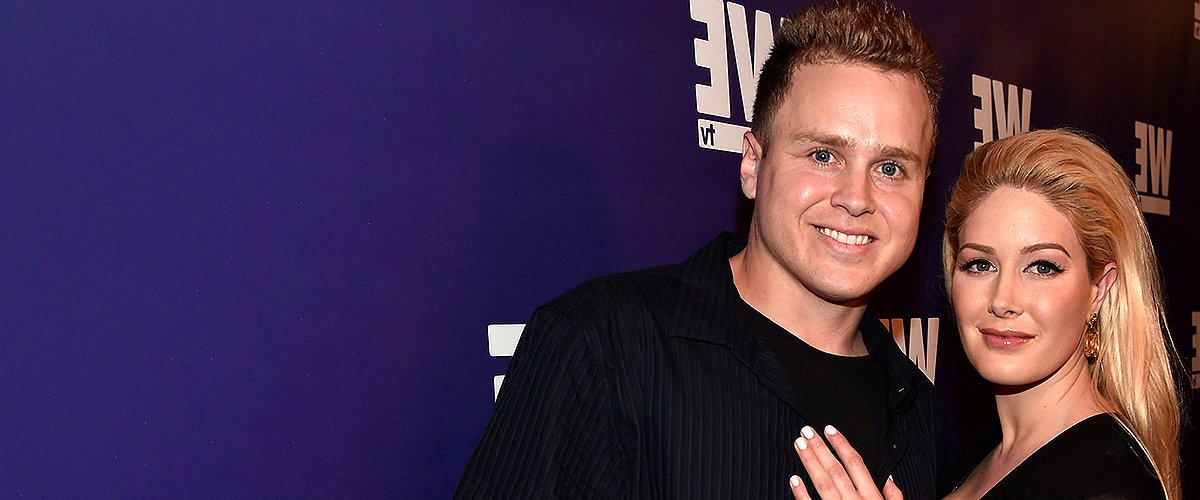 Getty Images
Heidi Montag and Spencer Pratt Share a Miracle Son — inside Their Family Life
Reality star Heidi Montag met Spencer Pratt and fell in love, but they ended up living their love live on the reality series"The Hills."
In 2006, a young actress, Heidi Montag, was cast in "The Hills," a reality series focused on the lives of young Los Angeles women, their careers, and their romances.
Montag was the protagonist Lauren Conrad's housemate, a role that she and her boyfriend Spencer Pratt would exploit to the fullest, becoming the most-watched villains on reality TV.
Montag and Pratt went from being the most talked about, highest-earning reality stars to being stone broke, and living in a borrowed home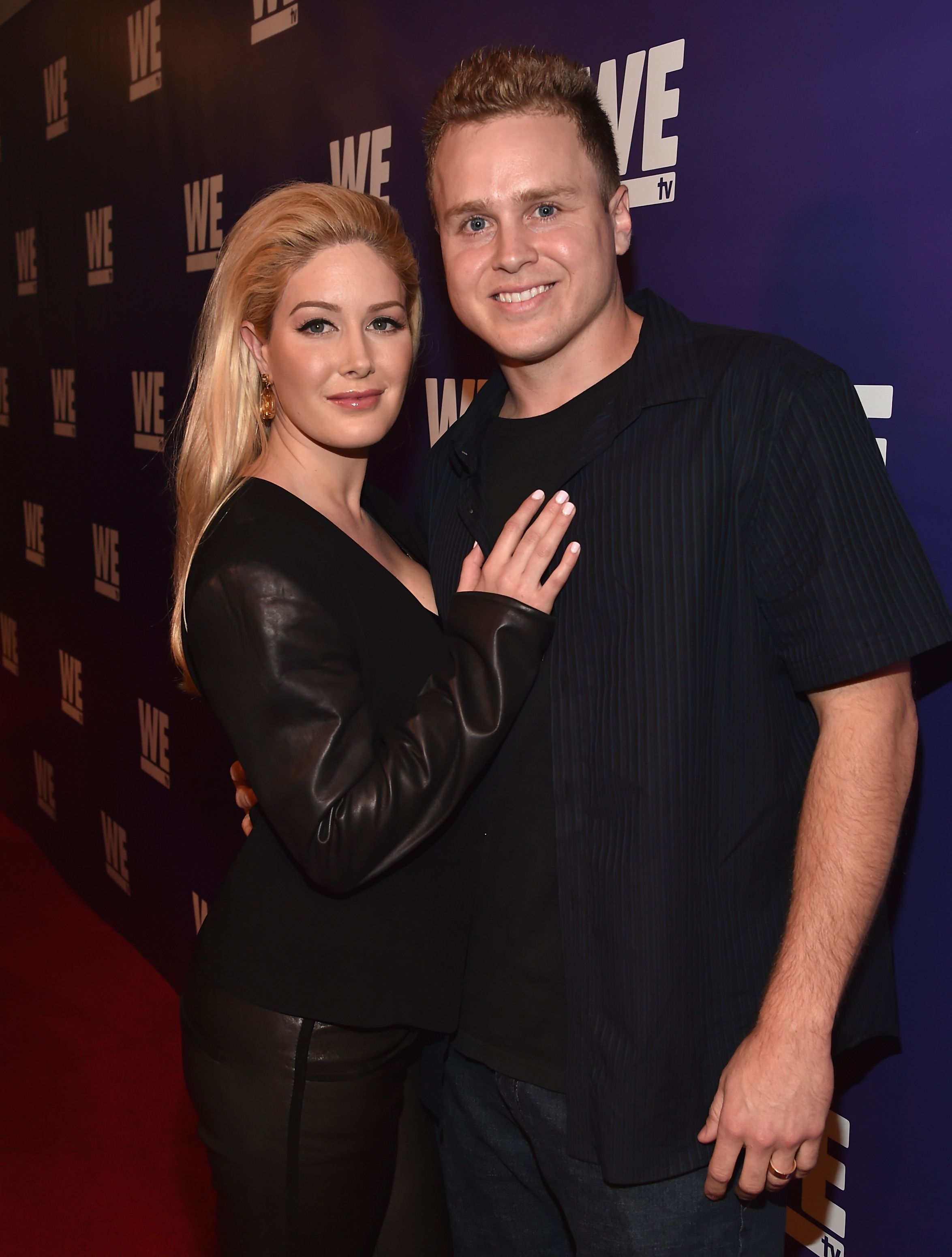 Spencer Pratt and Heidi Montag at the premier of "The Evolution of The Relationship Reality Show" in 2015 in Beverly Hills | Source: Getty Images
BECOMING SUPER VILLAINS
Pratt and Montag's romance and their scheming became the driving force of the show, and they were cited as the third most popular couple in the US, after Brangelina and the Obamas. The money rolled in, and the couple earned millions.
But "The Hills" came to an end in 2010, and the money dried up. The couple had frivolously spent the millions they'd earned, and the promise of their own reality show failed to materialize. Guesting on "I'm a Celebrity...Get Me Out of Here!" they acquired a reputation for being difficult to work with, and contentious.
A RISK FOR FAME
In a bid to heighten her media presence, Montag subjected herself to 10 cosmetic surgery procedures in one day -- a caper that nearly cost her her life. Montag confessed:
"My security guards called Spencer and told him, 'Heidi's heart stopped. She's not going to make it.'"
But after the procedures, Montag was featured on the cover of People magazine and claimed that all had gone according to plan. She said fatuously:
"For the past three years, I've thought about what to have done. I'm beyond obsessed."
SEPARATION -- TRUE OR FALSE
In another bid for attention -- or was it real? -- Montag filed for divorce from Pratt that same year, and he threatened to leak a sex-tape the couple had made. While Montag maintained the divorce was real, Pratt claims that it was for the benefit of ratings for "The Hills."
THE RECONCILIATION
In yet another whiplash-inducing turnabout, the couple went on a vacation to Costa Rica, where they reconciled and renewed their vows. On their return, Montag stated:
"We are back together trying to make things work. Costa Rica really put things in perspective. We do love each other and realized we do want to spend the rest of our lives together."
STONE BROKE
Their marriage was back on track, but their professional lives hit rock-bottom. Montag had poured $2 million into an album, "Superficial," which had failed to launch her singing career, and they had both spent their earnings with a lavish hand. The money was gone, and there were no offers of work. Pratt confessed:
"The money was just coming so fast and so easy that my ego led me to believe that, 'Oh, this is my life forever.'"
BACK TO BASICS
Montag and Pratt went from being the most talked about, highest-earning reality stars to being stone broke, and living in a borrowed home. The couple moved to Carpinteria, a small city 80 miles away from the glamour of Hollywood, and into a house that belonged to Pratt's parents. Pratt admitted that he fell into a deep depression and self-medicated by eating. He admitted:
"I was 250 pounds. I have a photo of the scale."
SAVED BY SNAPCHAT
Then, Pratt started posting on Snapchat, and suddenly he had over 11 million followers, more than he'd had at the height of his fame on "The Hills." Snapchat also became a source of income, when followers flocked to buy up the products Pratt promoted.
FROM SUPER VILLAINS TO PARENTS
Montag has revealed that, although she was eager to become a mother, Pratt was reluctant. The actress admitted that she resorted to prayer to persuade her husband. In October 2017, the couple welcomed their first child, Gunner, whom Montag calls her "miracle" baby boy, who lit up their lives.
TRANSFORMATION
Gunner's arrival seemed to signal a transformation in Montag and Pratt's lives. The couple moved back to Los Angeles and purchased their own home in Pacific Palisades, but they were no longer part of the partying glamour set.
Montag refused to hire a nanny and is a full-time, hands-on mom, with the exhaustion and lack of sleep that is part of the job description. She revealed:
"Gunner's given me a whole new strength that I didn't know. I feel like I am stronger than I've ever been emotionally. At the end of the day, I'm his mom, and that's my main priority."
BACK TO "THE HILLS"
The couple is now back on reality TV, on "The Hills: New Beginnings," but their roles couldn't be more different from the original villains America loved to hate.
Montag and Pratt are now parents, and the hard years they've lived since have taught them some harsh lessons. Pratt admitted:
"We were fame whores, getting literally a million-plus a year in photos and being hated for it."
Of course, those edgy conflicts are still there, because that's what reality TV is all about, but Montag and Pratt have grown, matured, and metamorphosed into a happy couple who adore their son and are planning on having more children.
And since MTV has renewed "The Hills: New Beginnings" for a second season, we will be getting front row seats to Montag's and Pratt's second journey into parenthood, and spending more time with baby Gunner.
Please fill in your e-mail so we can share with you our top stories!