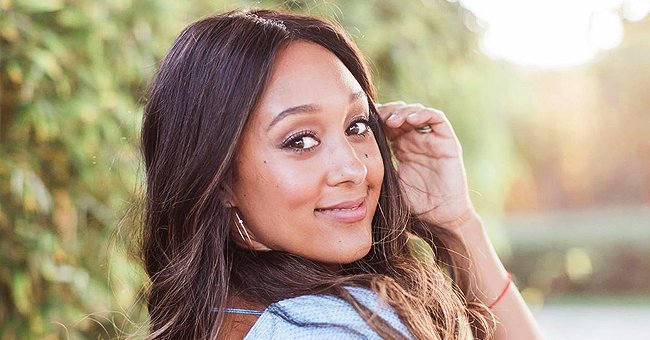 Instagram/tameramowrytwo
What Tamera Mowry Thinks of Her Son as She Shares New Photo of Him in a Black Jacket
Tamera Mowry-Housley let her fans and followers know what she thinks of her 7-year-old son through a recent Instagram post.
Tamera Mowry-Housley recently took to her Instagram page to share a picture of her 7-year-old son, Aden John Housley, rocking a bomber jacket. The post, which has been liked almost 100,000 times, was captioned:
"He's 7 going on 30. Aden, you are wise beyond your years... Help me Lawd. Oh the places you'll go!"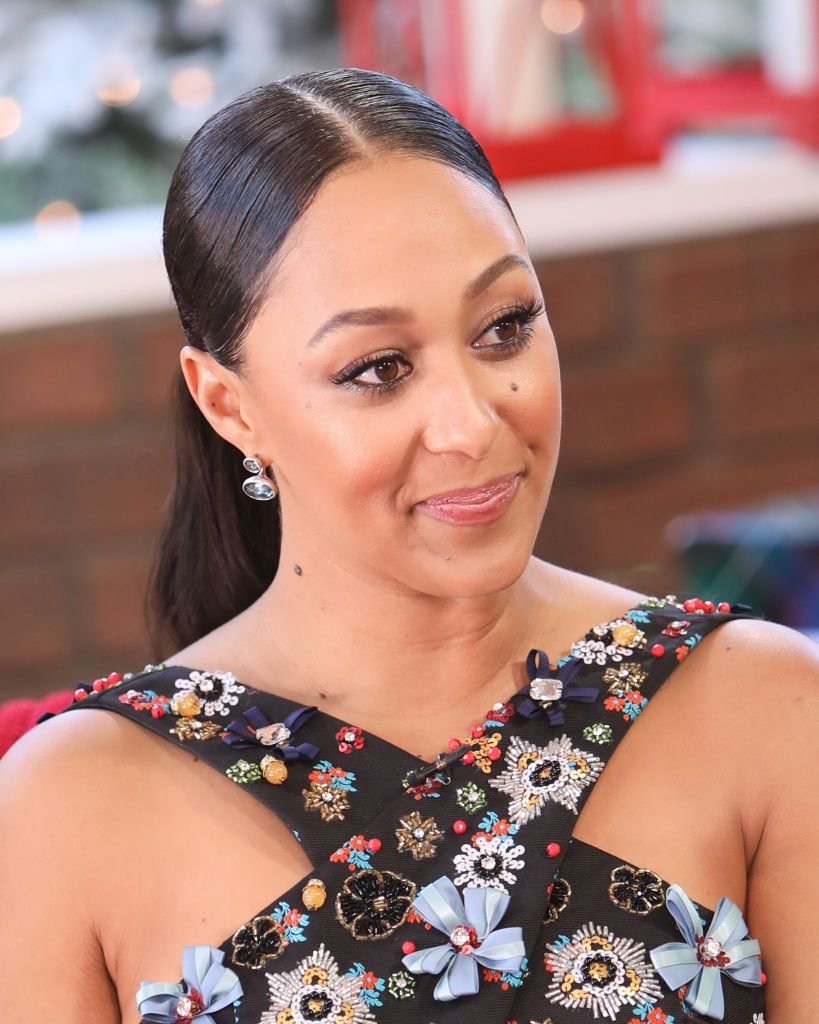 Actress Tamera Mowry-Housley visited Hallmark Channel's "Home & Family" at Universal Studios Hollywood on November 07, 2019 in Universal City, California. | Photo: Getty Images
Tamera's sweet post comes some months after "The Real" co-host took Today on a tour of the home that she lives in with her husband, Adam Housley, and their children.
[Tamera Mowry] has even revealed that none of her children would be able to touch any part of her and Adam's money until they both turn 35.
Tamera proudly showed off her living room, which is decorated with iconic pieces such as a mirror that withstood the 1906 San Francisco earthquake. As regards the artworks in the space, the mother of two divulged that:
"He is a collector, he absolutely loves things. I'm the opposite. But I knew that I wanted to make our home work for the both of us."
Oprah Magazine recalled that after Tamera and Adam got married back in May 2011, the former claimed that it felt amazing to have someone in her corner.
Even though the pair was anxious to begin a family, they welcomed their two kids with joy in their hearts. Now, after nearly a decade of being a mom, Tamera has made it known that she is done having children.
According to Ebony, the actress claimed that her children were at the age where parenting required a lot of energy as a parent is doing more than just "changing diapers and taking really cute pictures with your baby."
The site also noted that Tamera is focused on raising her children with a healthy lifestyle that included cleaning up after themselves and being accountable.
The mother of two has even revealed that none of her children would be able to touch any part of her and Adam's money until they both turn 35. Madame Noire reported that the 41-year-old defended her standing when she said:
"I want to teach them, don't depend on me, boo. You need to learn how to make money on your own."
Tamera and Adam certainly seem to want the best for Aden, and Ariah, and fans are excited to see how their plan will play out.
Please fill in your e-mail so we can share with you our top stories!