How Josiah Duggar Celebrated His 2nd Wedding Anniversary to Wife Lauren
Josiah Duggar and Lauren Swanson have been married for two years, and to celebrate their second wedding anniversary, Josiah pens a sweet tribute to her.
Finding someone to say "I do" to is not an easy task. However, finding that person is often life-changing and every moment spent with them deserves to be celebrated, specifically anniversaries.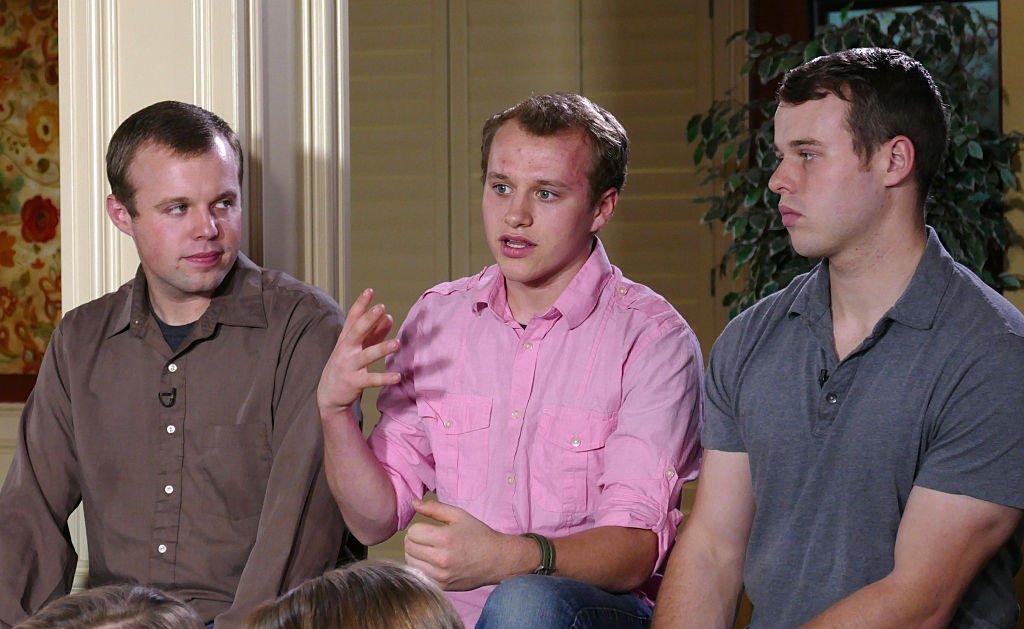 Josiah Duggar took to Instagram to share photos of himself and his wife Lauren alongside a sweet tribute as they celebrate their second wedding anniversary.
The first picture showed Josiah dressed in a blue shirt and jeans while Lauren looked chic in a white long-sleeved blouse and a jean skirt.
Josiah and Lauren were all loved up in the picture as she sat crosslegged on Josiah's laps, and he had his arms wrapped around her. Captioning the post, the loving husband started his long post by saying:
"Two years ago, today, I had the privilege of marrying the love of my life! It seems like yesterday..."
Josiah expressed that as they celebrated their anniversary, he was reminded of the moment he first laid his eyes on Lauren and how he knew from that moment she was the one he wanted to spend forever with.
He thanked her for always encouraging him to dream bigger and for also inspiring him to draw closer to Christ. He added that Lauren had changed his life forever, and he was grateful for the joy and fun she brought.
The couple had experienced the loss of a child.
The second photo Josiah shared was a picture-perfect moment of the couple sitting in tall blades of grass and sharing a chaste kiss as the sun peeked behind the trees that surrounded them.
Concluding the lengthy caption, Josiah mentioned that he was always excited to come home to Lauren and their daughter, Bella. He concluded by saying:
"I cannot imagine life without you. I love you so much sugar! Your guy - Si."
Fans took to the comments section to felicitate with Josiah and Lauren by wishing them many more years to come filled with all the love and joy they want. Members of the family also celebrated with the couple.
Josiah Duggar and Lauren Swanson's relationship first made media rounds when the two were spotted on a vacation trip with the Duggars family in Australia.
The couple got married on June 30, 2018, at John Brown University Cathedral of the Ozarks in Arkansas. Since their marriage, the couple had experienced the loss of a child when Lauren suffered a miscarriage sometime in October 2018.
While the miscarriage was disheartening for Josiah and Lauren, the couple were thrilled to welcome their daughter named Bella Milagro, meaning Beautiful Miracle. Bella was born on November 8, 2019, and has the unwavering love of her parents.