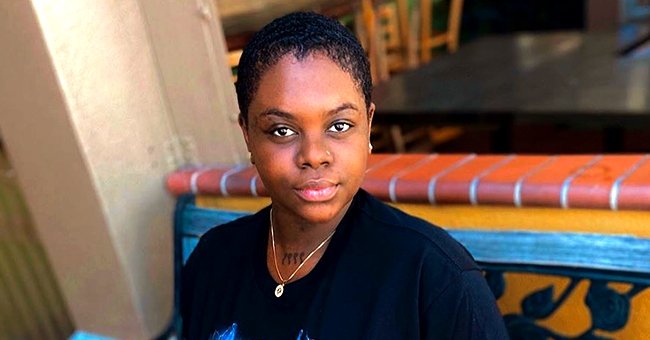 Instagram/princessbroadus
Snoop Dogg's Daughter Cori Flashes Her Sweet Smile in a Purple Sweatsuit in New Photos
Snoop Dogg's youngest child, Cori Broadus, covers natural curves in a purple sweatsuit as she sits pretty posing for the camera.
Cori's recent upload on her social media draws attention to her beautiful smile and gorgeous black skin. The snap recently posted has earned her a lot of compliments from her fans, with some admiring her skin and others just declaring their love for her.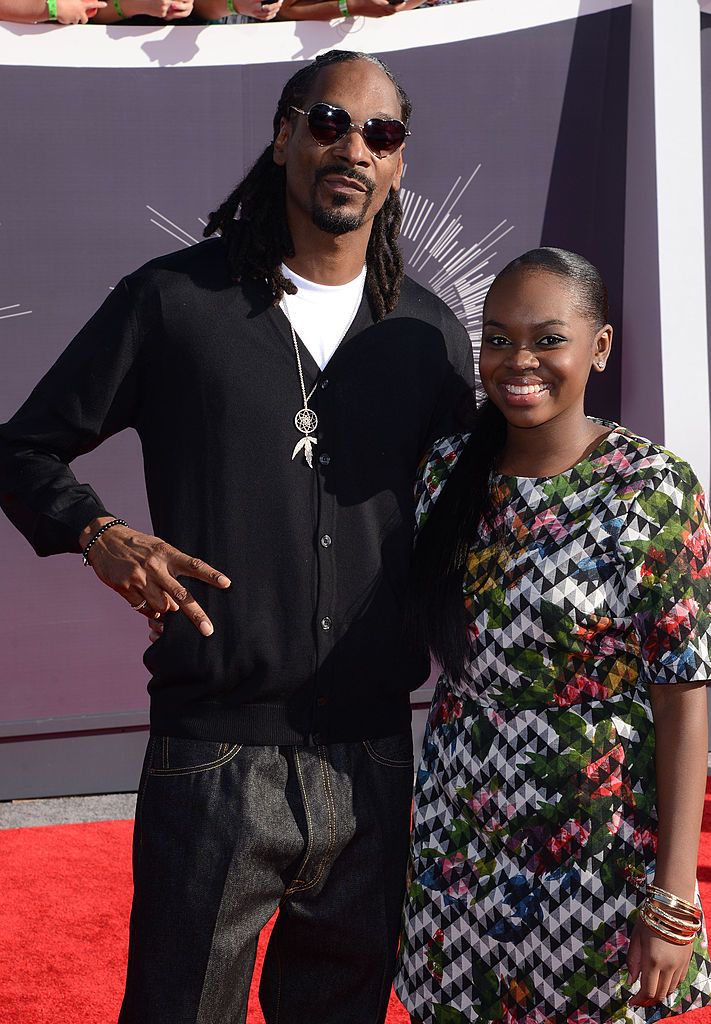 Cori Broadus and Snoop Dogg arrive at the 2014 MTV Video Music Awards at The Forum on August 24, 2014 in Inglewood, California | Photo: Getty Images
The lupus survivor shared two photos. One with her flashing her teeth and the other featuring her with a slight smile as she looks away.
[Cori Broadus'] body positivity journey began in 2018 after she released a single titled "Love Me For Me" preaching self-love.
The veteran rapper's daughter was diagnosed with Lupus when she was only 11-years-old, and it was the first time the Broadus family heard of the autoimmune disease that affects women between the ages of 15 and 45 years.
According to Black Doctor, the fatal disease has become very prevalent in children. It has become America's most predominant medical problem surpassing other illnesses like cerebral palsy, cystic fibrosis, and multiple sclerosis.
The outlet adds that in a previous interview, Snoop Dogg shared that his daughter's diagnosis helped save his marriage. On her part, his wife admits that she is not sure she would have survived the experience without her husband by her side.
Now, Cori is all grown up and breaking the internet with sultry photos. Your Tango shares that Broadus had uploaded a picture of her in a black crop top and matching thong on her Instagram.
The snap, however, earned the 21-year-old a few derogatory comments, but some of her fans praised her courage and body confidence.
She also reportedly made headlines when she tattooed the French word "belle," meaning beautiful on her face. The singer's body positivity journey began in 2018 after she released a single titled "Love Me For Me" preaching self-love.
That same year, Your Tango reports that she also made a statement when she shaved off her hair. As reported by Hot New Hip-hop, Broadus patriarch, Snoop supports his daughter and her venture into music.
After her first live performance where she sang to a Los Angeles crowd at Tha Juice Joint, the proud dad took to his Instagram to celebrate his "baby girl."
The "Same" singer who goes by the stage name, "CHOC" is following in her father's footsteps, and has released a few solo singles and featured on some.
She released an R&B track titled "New Phone, Who Dis?" in collaboration with Kamaiyah. The Source reviewed the song noting it was another rendition preaching positivity to women.
Please fill in your e-mail so we can share with you our top stories!