Elizabeth Hurley Shares Picture in a Two-Piece Bikini One Week after Her Ex Steve Bing's Death
Elizabeth Hurley recently shared a photo of herself donning a two-piece swimsuit, and the mother of one looked incredibly sexy. This came only a few days after her ex, Steve Bing's death.
Actress Elizabeth Hurley seems to have moved on from the tragic death of her ex, Steve Bing, barely one week after he died.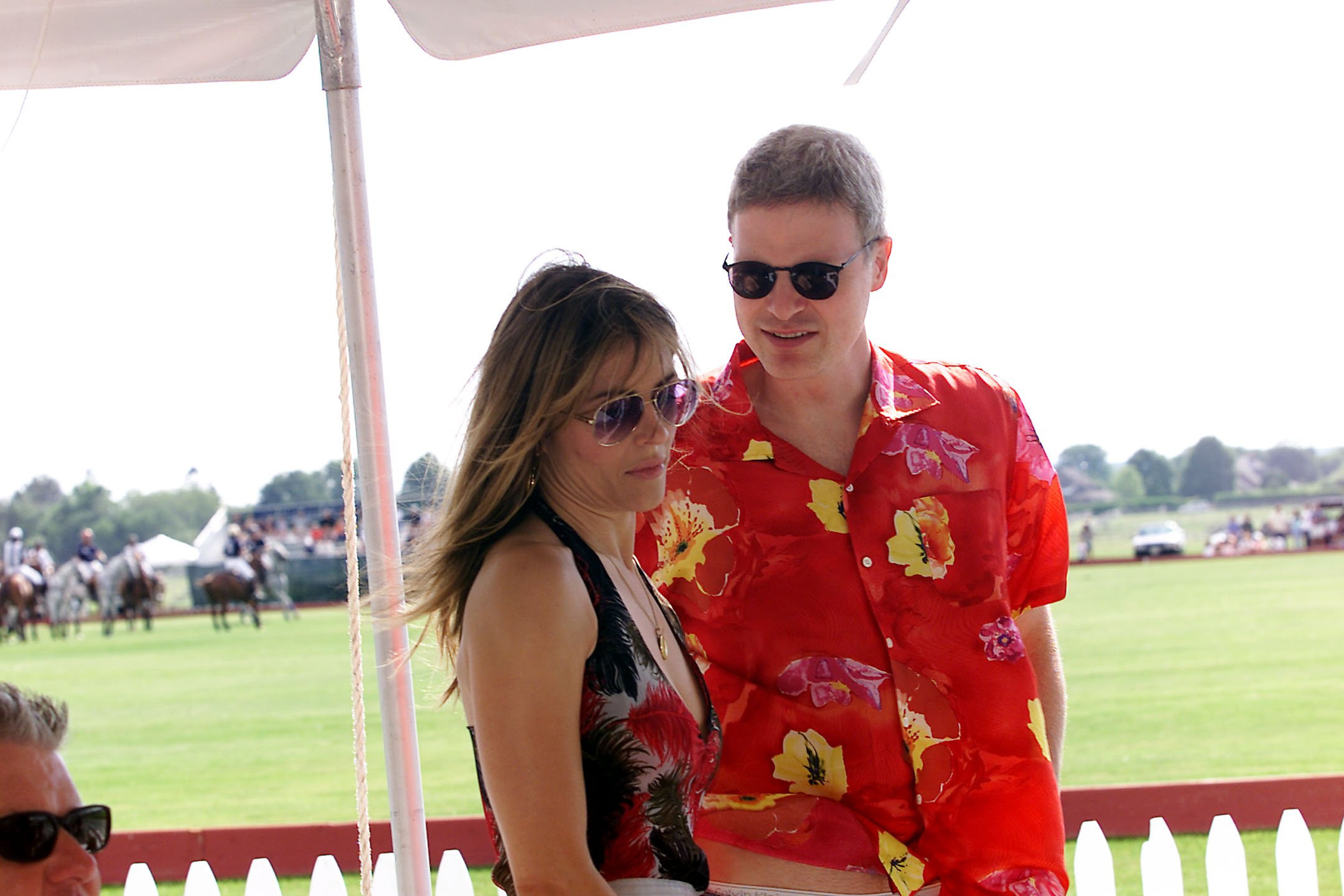 Taking to Instagram, Hurley shared a stunning photo of herself where she was captured having a great day at the beach. Donning a two-piece swimsuit and a pair of sunglasses, Hurley flaunted her fit figure and flashed a charming smile as she sported a playful pose.
Shortly after sharing the photo, fans and followers of Hurley flooded the comments section where one user sweetly wrote:
  "You make everything look stunning and breathtaking ????"
Another fan commented, "Liz Hurley Your Looking Gorgeous !!!" while a third fan gushed over the actress's beauty by adding, "you look great Elizabeth!"
Hurley's post came only a week after her ex-boyfriend, Steve Bing jumped to his death from his apartment after a long battle with depression.
In addition to Hurley's  relationship with Bing, she has been involved with some other famous men in Hollywood.
Following Bing's death on June 22, Hurley took to Instagram, where she shared pictures of herself with the late producer.
Hurley accompanied the photos with a touching tribute, where she described Bing as a sweet and kind man. She also recalled their good times together.
During Hurley's relationship with Bing, the duo welcomed a son, Damien, in 2002. Just like his mother, Damien took to Instagram, where he expressed gratitude for the support he had gotten from friends and fans. Damien shared a picture of a beautiful sunset.
Former President of the United States, Bill Clinton also paid tribute to Bing in a tweet where he stated that he "loved Bing very much."
In addition to Hurley's eighteen month-long relationship with Bing, she has been involved with some other famous men in Hollywood.
During her early days as an actress, Hurley met Hugh Grant in 1987, and the duo ended up having a 13-year long relationship that ended in 2000.
In 2007, Hurley tied the knot with Indian heir, Arun Nayar, and the duo stayed married for four years before calling it quit in 2011. Although Hurley was once close to marrying her ex, Shane Warne, she currently remains unsure if she will ever get remarried again.