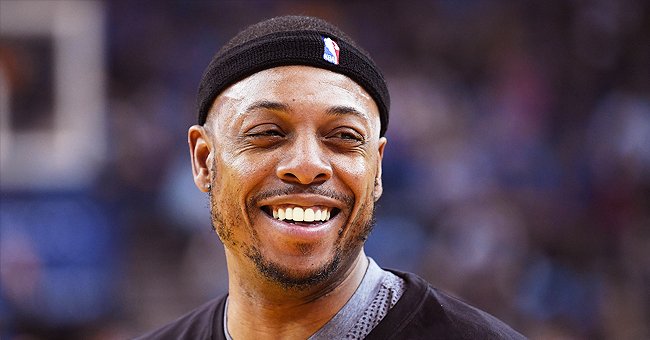 Getty Images
Meet NBA Star Paul Pierce's Family – Facts about His Wife Julie and Kids Prince, Prianna, and Adrian
Basketball star Paul Pierce is married to Julie Pierce with whom he shares three beautiful kids, and here are some facts about the Pierce family.
Paul Pierce is a retired NBA star, and while he recorded several successes on the court, his greatest achievement is perhaps the beautiful family that he has.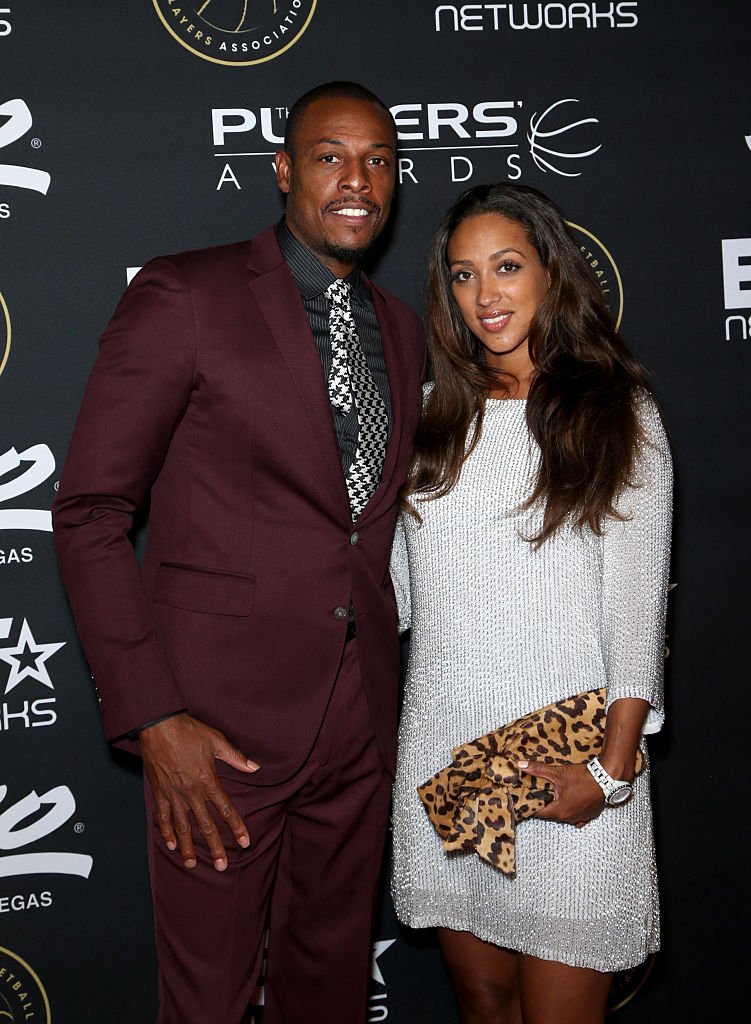 NBA player Paul Pierce (L) of the Los Angeles Clippers and Julie Pierce attend The Players' Awards presented by BET at the Rio Hotel & Casino on July 19, 2015 in Las Vegas, Nevada. | Photo: Getty Images
In celebration of Father's Day in June, Paul took to his Instagram, where he shared an adorable family photo of himself posing in front of a beautiful garden alongside his kids.
Paul also shared another image where he was pictured posing with his children and a cute "Happy Father's Day" painting that he received from them. While captioning the image, Paul wrote, "Omg, I love y'all."
Amid the Mother's Day celebration in May, Paul shared a photo of his mom striking a pose alongside Julie and their kids. In his caption, he wrote, "Happy Mother's Day to the two beautiful Mothers, all I can say is thank u and love u."
While Julie and Paul have enjoyed a successful marriage, little is known about how the couple started their romance, so here are some quick facts about the couple.
THEY STARTED DATING IN 2005
Paul and Julie started dating in 2005 after the NBA All-Star Weekend. During a 2008 interview, Paul was asked to explain what made Julie a special woman to him.
Paul said, "We get along so well because we were such good friends. We started dating after the All-Star weekend in Houston three years ago. The next thing I know we're living together. Man, we clicked, we bonded."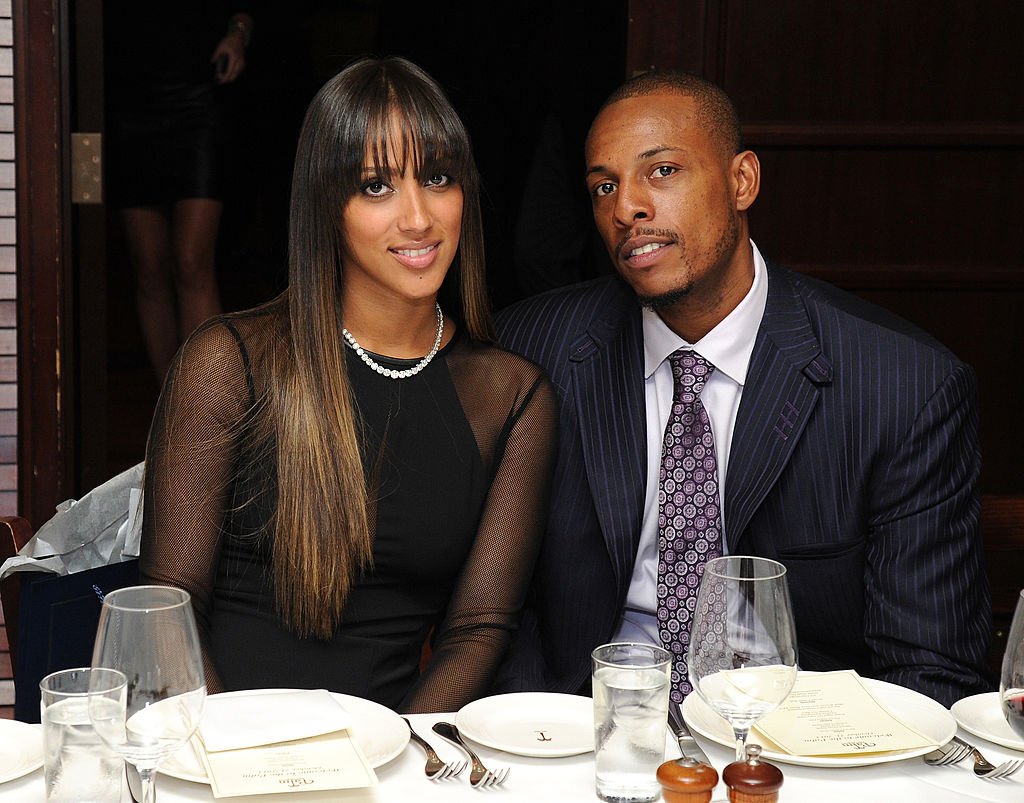 Julie and Paul Pierce at The Palm Tribeca on October 21, 2013 in New York City. | Photo :Getty Images
THEY WELCOMED THEIR FIRST CHILD IN 2008
A few years after they started their relationship, Paul and Julie welcomed their first child, Prianna Lee Pierce, on April 4th, 2008.
Explaining why they chose "Prianna," Paul revealed that he came up with the name, and Julie agreed to it. He said, "I just thought of it, Thought it sounded nice, thought it fit her. My fiance liked it, so we went with it."
JULIE AND PAUL TIED THE KNOT IN 2010
After dating for five years and welcoming their first child, Julie and Paul decided it was time to settle down. In 2010, the couple got married in a private ceremony that had about only 80 guests present.
The wedding was held in California at the Resort at Pelican Hill in Newport Coast, California, and Prianna, who was already two at the time, served as the flower girl.
THE COUPLE WELCOMED A SECOND GIRL IN 2011
Paul and Julie welcomed their second child and daughter, Adrian Tanya Pierce, in 2011, and from all indications, she is doted on by her parents. In celebration of her 5th birthday in 2016, Adrian received a llama as a gift from her famous father.
THEY WELCOMED THEIR ONLY SON IN 2013
Two years after the birth of Adrian, the couple welcomed their last child, son Prince Paul Pierce on April 2, 2013. At the time of Prince's arrival, Paul reportedly implied that his son might be a basketballer just like him.
However, during an interview with Fatherly, in 2018, Paul revealed that Prince had taken up interest and was already playing softball.
Not only was Paul a legend of the NBA, but he also doubles as an equally amazing family man who loves nothing more than being a husband and a father.
Please fill in your e-mail so we can share with you our top stories!