Marvin Gaye's Son Was Once Slammed for a 2013 Music Video Featuring His Wife – Inside Fans' Comments
When Marvin Gaye III released his first dance single titled "Can't Take My Eyes Off You" featuring D'Extra Wiley, he might not have anticipated that the netizens would have so many mixed feelings about it. 
In 2013, the adopted son of one of the greatest R&B soul singer Marvin Gaye decided to release his own music video starring his wife. 
Marvin Gaye III's song titled "Can't Take My Eyes Off You" did make headlines after its release, but for all the wrong reasons. The netizens did not exactly love the dance number. 
New Marvin Gaye III video http://t.co/QIPxD4R8Kz

Also available on I Tunes and Amazon
Spread the word

— MARVIN GAYE III (@MGAYE3RD) June 6, 2013
EXPECTATION VERSUS REALITY
Gaye was revered as the "Prince of Soul" and he was signed to the legendary Motown Records. Fans of his soulful music span generations and fans know him as the "Prince of Motown."
So when the legendary singer's son who bore his name released a song of his own, the internet had certain expectations,  and judging by the comments, it was clear that he had not met them. 


"LEAVE MUSIC"
Although he was a beloved star, Gaye's life was riddled with controversies that only got worse as his career progressed. He was addicted to drugs and used them heavily. 
But no matter how messy his life was, his music was always magical and never ceased to touch the hearts of his fans. Maybe that is why when Gaye III released a song that was far opposite of his adoptive father on the music scale, netizens found it hard to swallow.  


Gaye III, who once won a lawsuit against Robin Thicke and Pharrell Williams, might not have inherited his father's musical skills, but it is evident that he was inspired by him. In an interview with "Closer Weekly," he shared that his father was like his best friend. 
"I was always happy to see him, but at the same time, I was always looking forward to our next adventure."


MARVIN GAYE'S TRAGIC DEATH
Gaye III also reflected on how his soul singer dad and his grandfather, Mavin Gaye Sr., did not have a good relationship. He said he did not understand why his grandfather was not a fun person to be around. 
Gaye and his father's relationship was so strained that it resulted in a great tragedy. In 1984, Gaye Sr. shot and killed his own son amid a family argument.
HIS LIFE AS A DAD
After Gaye's death, his father pleaded self-defense and said that he would bring back his son if he could. He was convicted of manslaughter. 
Gaye III chooses not to focus on his father's tragic death. Instead, he likes to think of the happiest time they spent together as a family.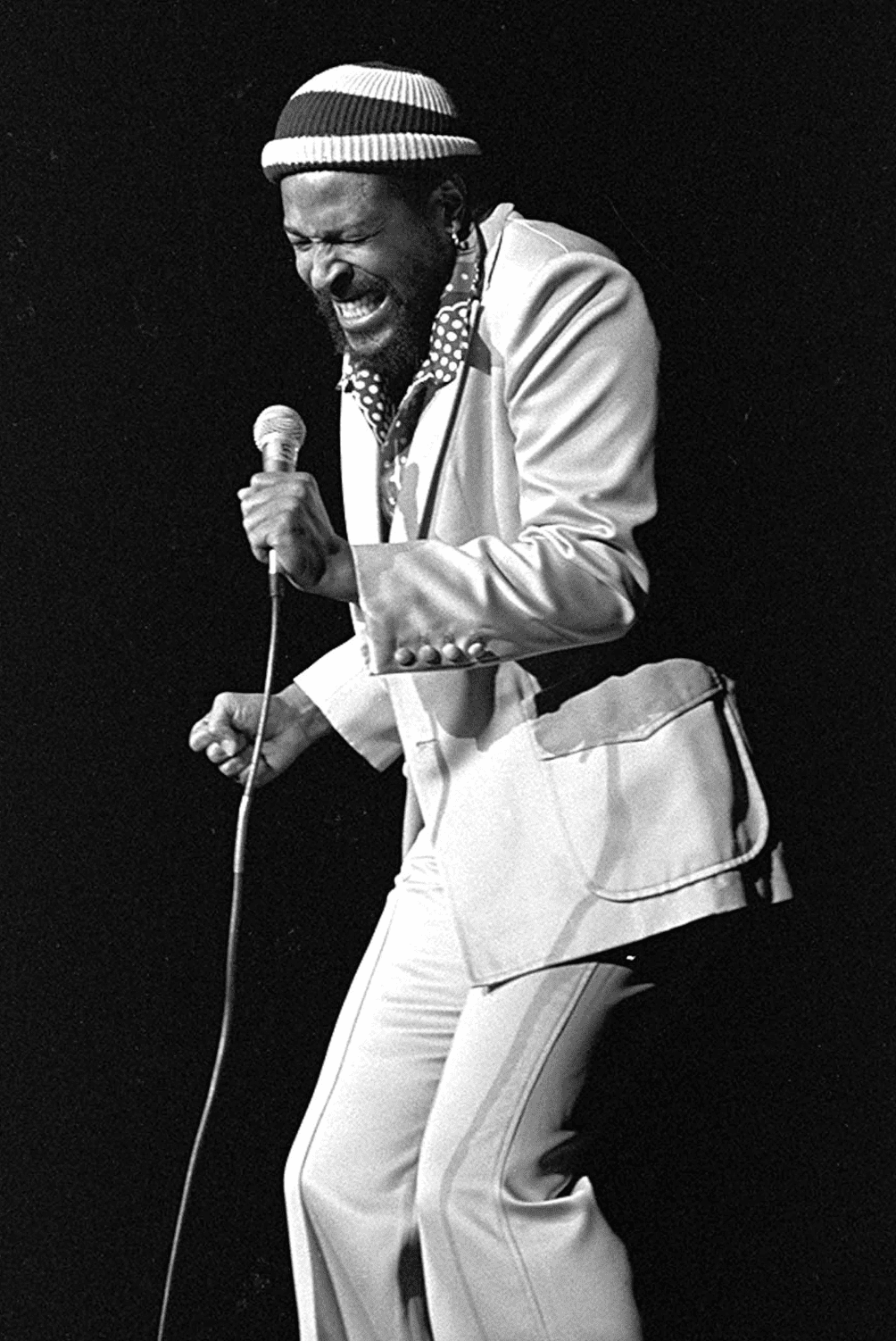 Besides his adopted son, Gaye had two more children, Frankie and Nona, from his second wife, Jan. According to her, they used to take the kids along on the road. 
Jan remembers her late husband as a doting father to their kids who loved making his kids laugh and laughed at their corny jokes, too.