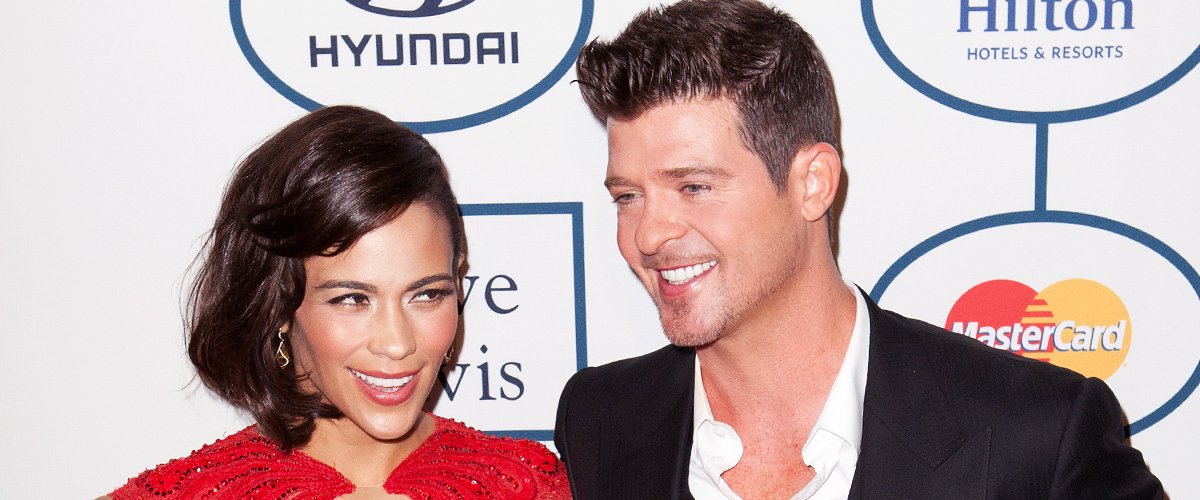 Shutterstock
Robin Thicke and Paula Patton's Heated Divorce and Custody Drama — a Glimpse Inside
Singer and record producer Robin Thicke, who has collaborated with famous artists like Pharrell and Jennifer Hudson, was involved in a bitter divorce with his first wife, Paula Patton.
Robin and Paula met each other at an all-ages dance club in Hollywood back in 1991. At the time, Paula was 15 years old and Robin was 14, and their love story began when he invited her to dance and she accepted.
Robin Thicke's ex-wife hit him with a restraining order.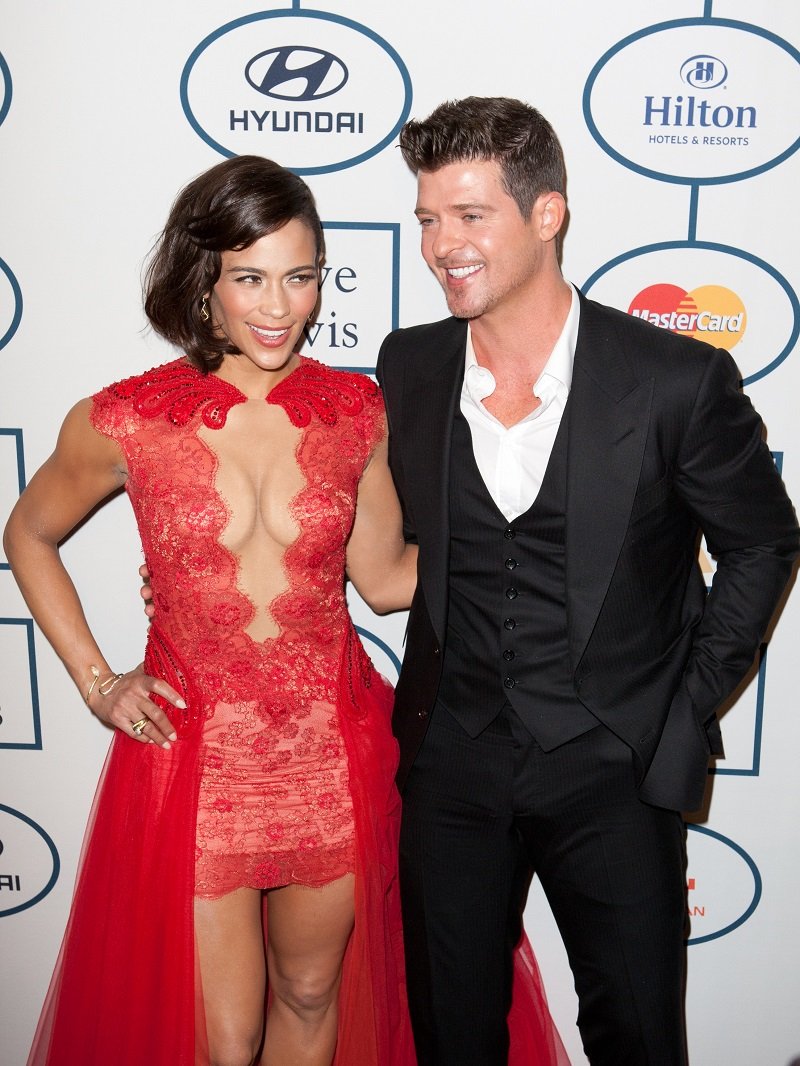 Paula Patton and Robin Thicke on January 25th 2014 at the Beverly Hilton in Beverly Hills | Photo: Shutterstock
ROBIN THICKE AND PAULA PATTON'S LOVE STORY
The "Blurred Lines" singer once admitted that, although he was quite young, he knew that she was "the most special girl" as soon as they met. That is probably why he sang Stevie Wonder's "Jungle Fever" to her while dancing.
Eventually, the couple started dating, but things got a bit complicated due to the fact that Robin is White. Paula, whose mother is White and father is Black, was president of the Black Student Union in high school.
For that reason, she didn't want anybody to know that her boyfriend was White, so she didn't want to take him to her prom. They remained together after that, though, and ended up tying the knot on June 11, 2005. Five years later, their only son, Julian, was born.
Robin Thicke's wife used to speak highly of her husband when they were together, describing him as a romantic and attentive man who would make her feel beautiful.
THEIR SEEMINGLY AMICABLE DIVORCE
The couple publicly supported each other throughout the years, both personally and professionally speaking, until February 24, 2014, when they announced that they "mutually decided" to part ways.
Initially, their relationship seemed to be amicable, with Robin even trying to get her back. However, it was revealed that she left him because of a long list of reasons, including his wild use of drugs.
In October 2014, Paula Patton filed for divorce, a process that became final in March 2015. Their good-natured relationship ended in 2017 when Paula filed an emergency order to prevent Robin from visiting Julian.
Robin Thicke's son reportedly told school officials that his dad spanked him more than once. The singer admitted that "on a very rare occasion," and only as his last resort, he would lightly spank him but "consistent with the law."
THEIR COMPLICATED CUSTODY BATTLE
He pointed out that it was the type of discipline that he and Paula had agreed on when they were together. Later, Paula, Robin, and Justin were ordered to attend therapy together.
Unfortunately, things took an adverse turn when Paula claimed that her ex-husband had a history of domestic violence, which led the judge to give her temporary sole custody of their kid.
Apart from that, Robin Thicke's ex-wife hit him with a restraining order that blocked him from being anywhere near to her and Julian.
In August 2017, about seven months after the custody battle began, the former couple worked out an arrangement in which their son would spend virtually the same time with each parent.
ROBIN THICKE'S NEW PARTNER
At the moment, Robin is in a relationship with April Love Geary, a model 18 years his junior. The couple made their public debut at the Cannes Film Festival in May 2015, a few months after his and Paula's divorce was finalized.
On August 17, 2017, they announced that they were expecting their first child together! Mia Love Thicke was born on February 22, 2018.
In August that year, April announced that she was pregnant again! On February 26, 2019, about two months after the couple got engaged, Lola Alain Thicke was born.
Nowadays, Robin Thicke has his hands full. Apart from raising two girls and a boy, he has not stopped working on his career. In June this year, he released his latest single, "Forever Mine."
Please fill in your e-mail so we can share with you our top stories!