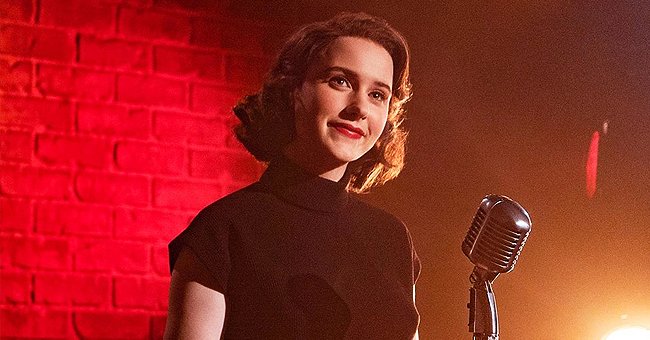 Instagram/maiseltv
How 'The Marvelous Mrs Maisel' Cast Kept Their Fans Entertained Amid the COVID-19 Pandemic (Video)
Viewers of the comedy-drama series, "The Marvelous Mrs. Maisel," got a lovely treat after the cast and crew put together a homemade music video amid the COVID-19 pandemic.
The COVID-19 pandemic has made it impossible for the creators of "The Marvelous Mrs. Maisel" to get to work on a new season, but it did not stop them from creating something special for their teeming viewers.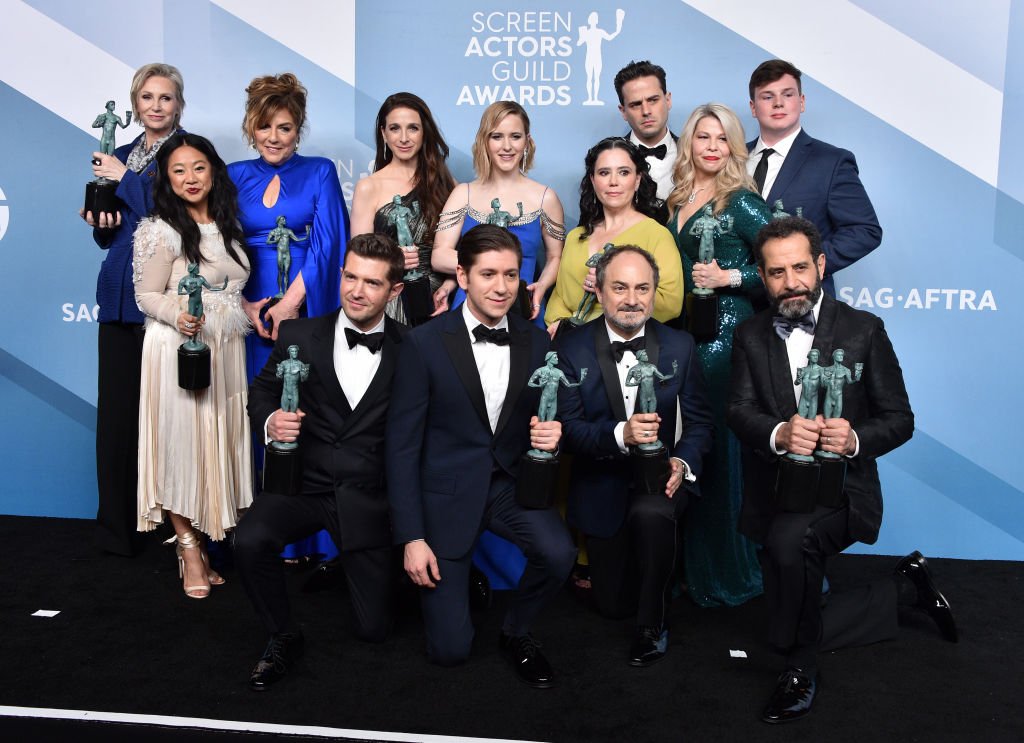 "The Marvelous Mrs. Maisel" cast pose with the trophy for Outstanding Performance by an Ensemble in a Comedy Series at the 26th Annual Screen Actors Guild Awards on January 19, 2020 | Photo: Getty Images
The show's cast and crew teamed up to create a 10-minute homemade music video which was released on Monday.
The video, a brainchild of the show's creators, Amy Sherman-Palladino and Dan Palladino, was made to promote the series' "Emmy For Your Consideration" efforts.
Another objective of the video was to create awareness and give support for MusiCares, Broadway Cares/Equity Fight AIDS, and Swans for Relief.
The inspiring video, a narrative music extravaganza, was created with all the shows' dancers, musicians, cast and crew staying in their homes and keeping to social distancing measures, and featured all of the series' original songs and performers.
The video, which took three days to shoot, and involved over 60 people, began with Ryan Farrell playing the role of "Miami After Dark" host, Brye Adler, dressed in a way that matched Maisel's Miami Aesthetic.
The work put up by all of the cast and crew in bringing the homemade video to life was quite extraordinary, and no one would be more pleased with their efforts than their loving fans all over the world.
Kirby spoke about his character's relationship with Midge Maisel.
Much kudos would also go to Amy Sherman-Palladino, the show's creator, who, during a reported interview last month, said that she never listens to or reads any criticisms about her work, especially concerning the character of Mrs. Midge Maisel.
Amy was asked about the character's (portrayed by Rachel Brosnahan) white privilege in the show's third season, and whether she worried about people's reception of Maisel.
In her reply, Amy said she did not care about such things, especially when they concerned female characters. She also said that the only negative comments she heard about Mrs. Maisel were that she spent so much time away from her children because of her work.
To that, Amy said that such criticism was not meted out to Don Draper in "Mad Men." She also added that Maisel's children had two loving grandparents and an always present father.
Amy further said that those who had an issue with Mrs. Maisel making a living by going on the road should keep their opinions to themselves.
Asides from Mrs. Maisel's character, there are other stars on the show, including Luke Kirby, who portrays the role of comedy legend Lenny Bruce, for which he won an Emmy in 2019.
In an exclusive interview with ET, Kirby spoke about his character's relationship with Midge Maisel, saying he liked the mystery surrounding their friendship and would be content with whatever happens with them in the series.
Please fill in your e-mail so we can share with you our top stories!