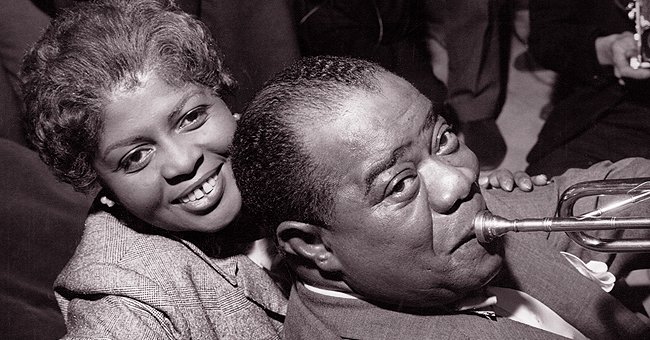 Getty Images
Jazz Legend Louis Armstrong Was Married 4 Times – Everything We Know about His Marriages

Louis Armstrong was a legendary Jazz musician who, throughout his life, was married four times and these marriages influenced his career.
Born on August 4, 1901, in New Orleans, Louisianna, to a factory worker father and his mother, May-Ann, Louis Armstrong grew up understanding what it meant to lack and work for one's needs.
His father abandoned the family shortly after he was born and his mom worked as a maid and a prostitute to care for her family. Not having a set example of how things between a man and a woman went, Armstrong ended up in four different marriages and countless relationships throughout his career.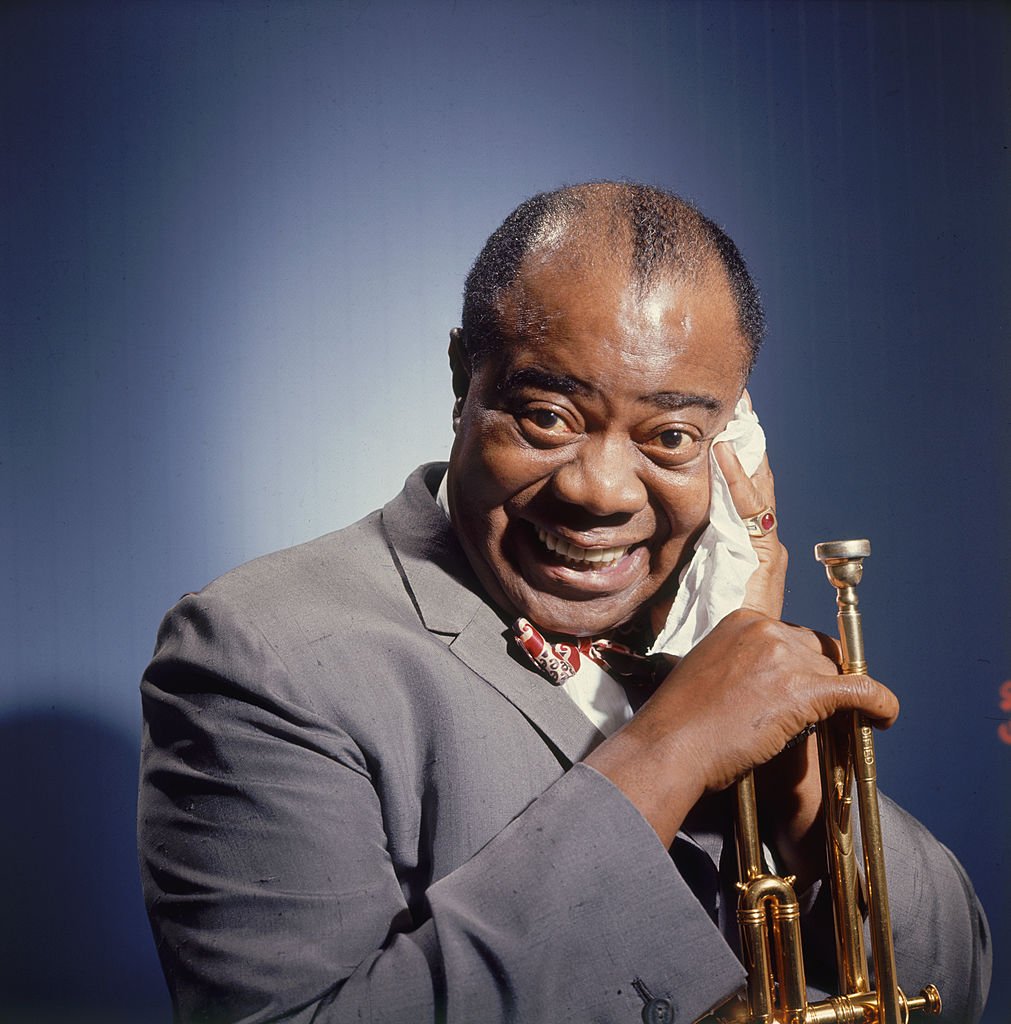 Portrait of American jazz musician Louis Armstrong taking at Atlantic City, New Jersey, in 1965. | Photo: Getty Images
HIS FIRST MARRIAGE
Armstrong, nicknamed "Pop" or "Satchmo," started his musical journey when he was sent to the "Colored Waif's Home for Boys" after firing his stepfather's gun during the 1912 New Year celebration. Six years after his release with a little bit of fame under his belt, he got married to Daisy Parker.
The marriage was a tumultuous one that was filled with fights and violence. Parker was a prostitute at the time of their marriage, and although their relationship was filled with countless fights, the two still got married.
The fights started affecting Armstrong's career when he and Parker began to get arrested on several occasions of violence and public peace disturbance.
He filed for divorce but Parker was adamant about leaving and it was not until Armstrong left New Orleans for Chicago that they were able to settle their divorce.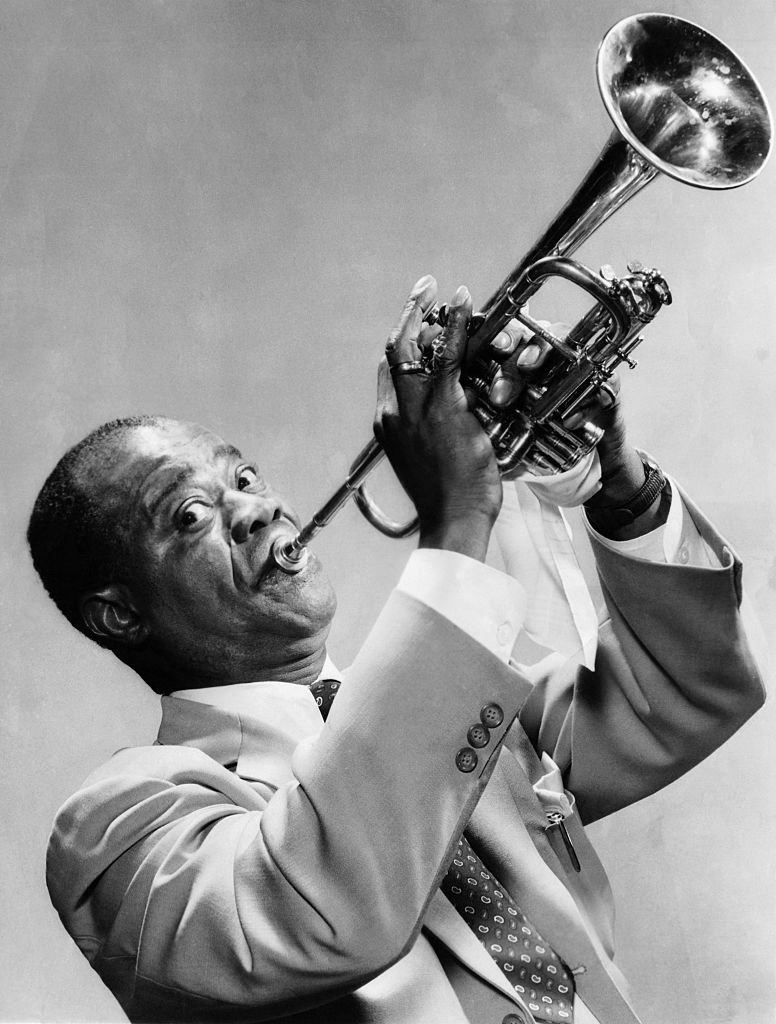 Louis Armstrong Playing the Trumpet, January 01, 1940| Photo: Getty Images
SECOND MARRIAGE
Armstrong's second marriage was perhaps the one that influenced his career the most. He and Lilian "Lil" Hardin had gotten married in 1924 and she was the one who influenced him to leave his mentor, Joe "King" Oliver to pursue his career with other bands.
Surprisingly, of his four marriages, none of them produced children.
While he listened to her advice, he soon got tired of playing with the "Fletcher Henderson" band and left. He and Hardin later went on to play together on various occasions at the Dreamland Cafe. The pair split in 1935 and their divorce was settled in 1938.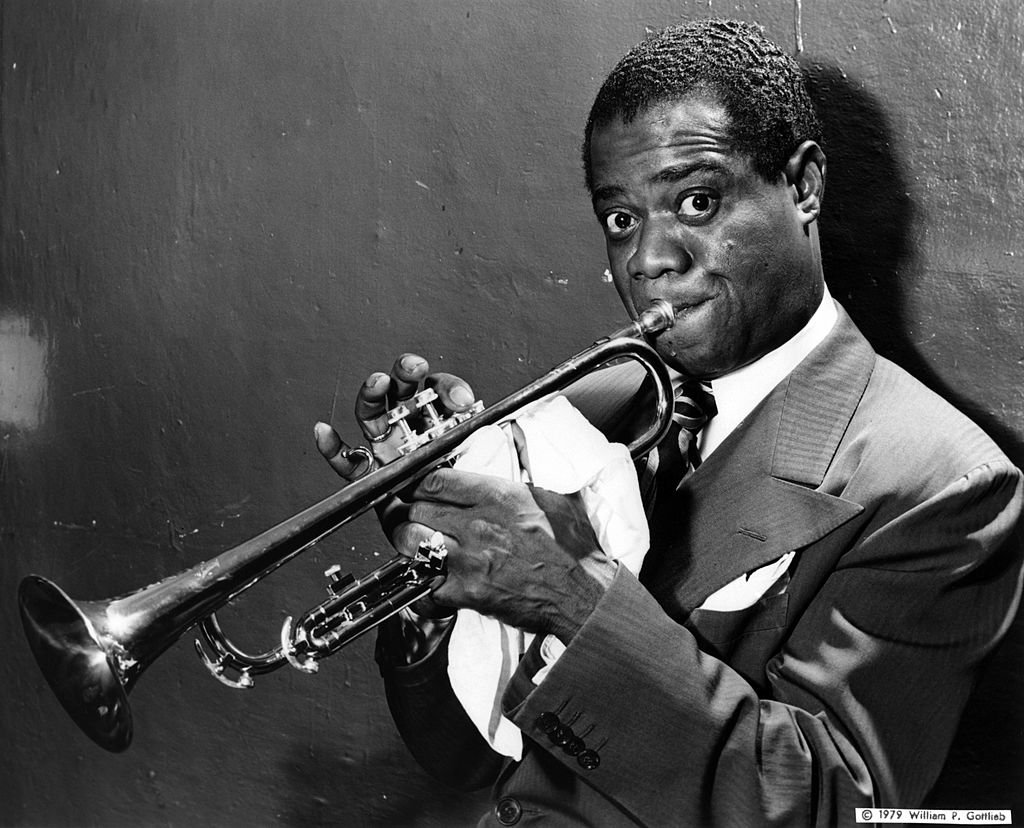 Portrait of Louis Armstrong with trumpet on January 1, 1940 | Photo: Getty Images
THE THIRD MARRIAGE
Throughout his marriage to Hardin, Armstrong had a string of other relationships on the side, and the year that his divorce was settled, he got married to his girlfriend of almost a decade, Alpha Smith.
Smith and Armstrong's marriage lasted for four years from 1938 to 1942. During this period, his career took a significant leap launching him into the international world as an accomplished singer.
Things between Armstrong and Smith did not turn out nicely, and the two went their separate ways without as much drama that was involved in his divorce with Hardin.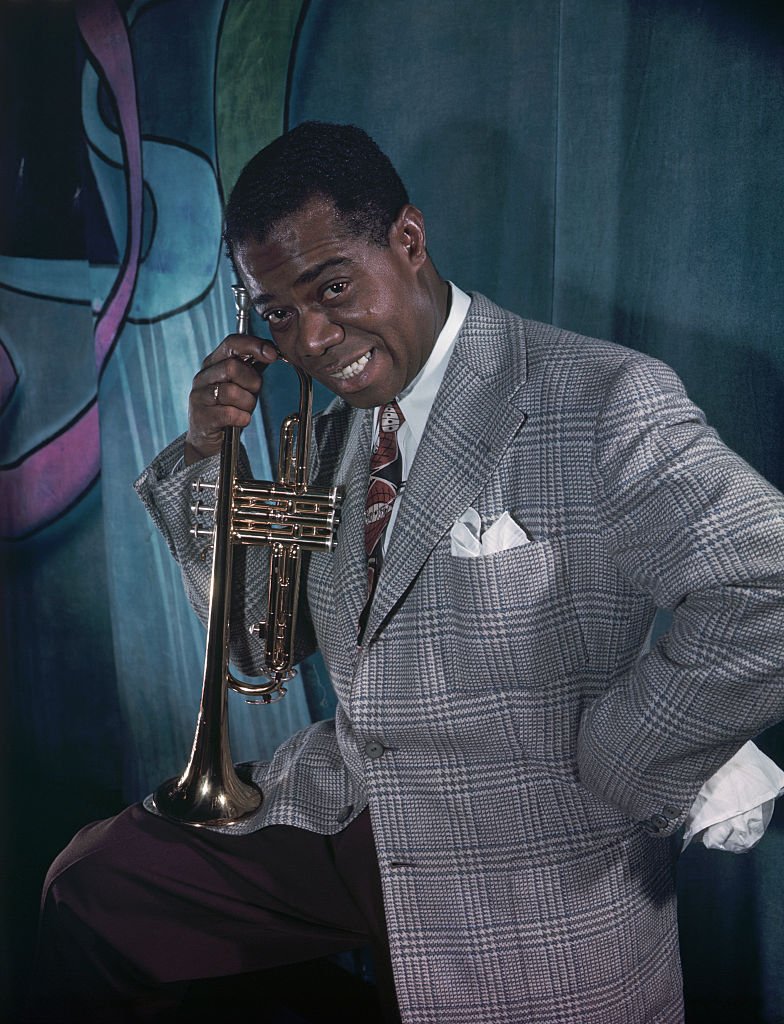 Famed jazz trumpeter Louis "Satchmo" Armstrong in photo placed in files in 49 | Photo: Getty Images
HIS FOURTH AND FINAL MARRIAGE
Armstrong's final marriage was to Lucille Wilson, and it took place in 1942. Wilson and Armstrong were together up until the time of his death on July 6, 1971. The two met a Cotton Club where Wilson was a dancer.
The two enjoyed a somewhat fantastic relationship although filled with its drama. The drama, however, came from Armstrong's first wife Daisy, who often came to "visit" him whenever he was in New Orleans, and never acknowledged Wilson.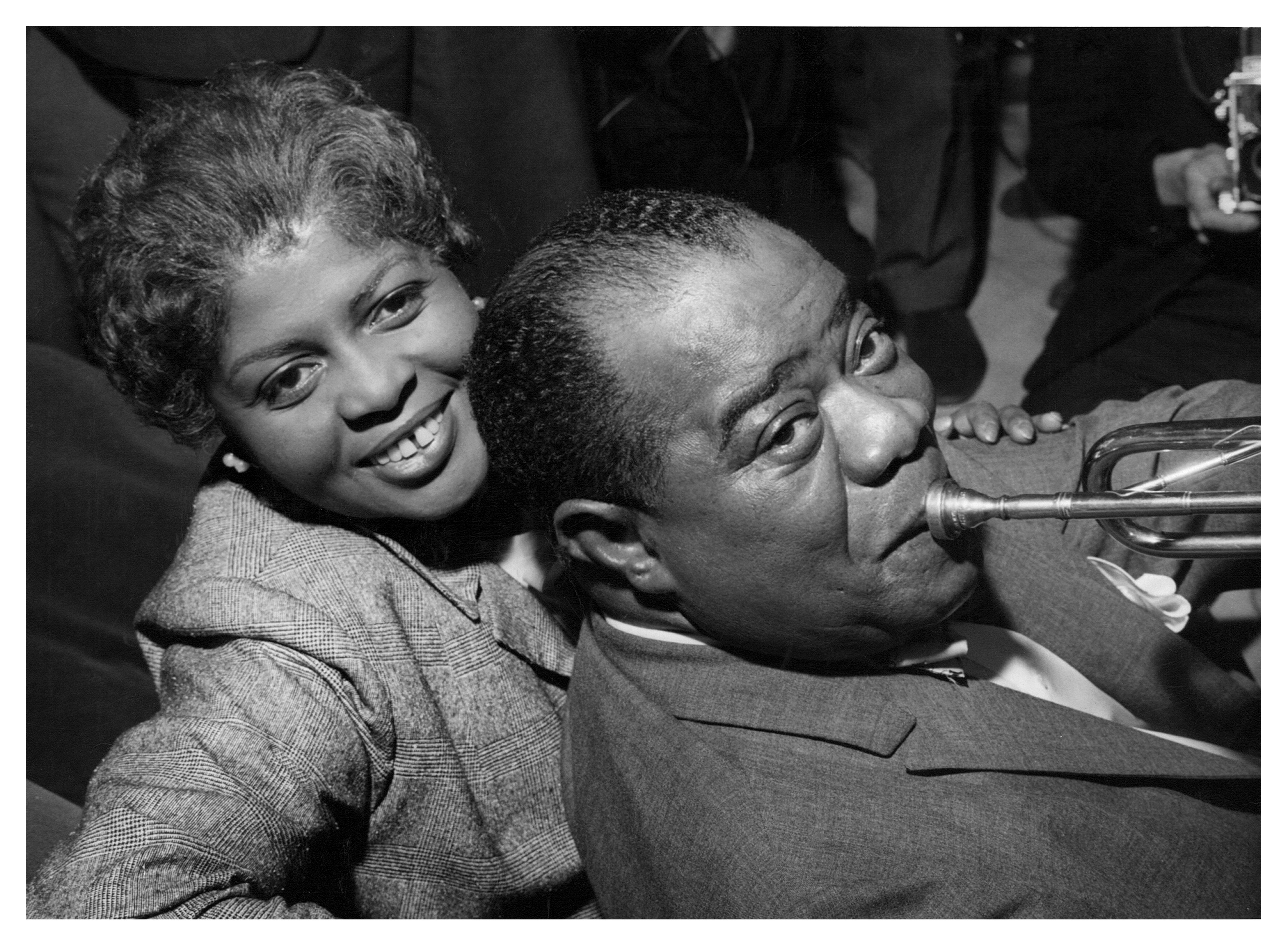 Publicity still portrait of American jazz musician Louis Armstrong and his wife Lucille, 1960 | Photo: GettyImages
Surprisingly, of his four marriages, none of them produced children, and the only child he ever had was with a girlfriend, Lucille "Sweet" Preston.
His acclaimed daughter Sharon Preston was born in 1955, and although no test was done to confirm, there was a striking resemblance between the two.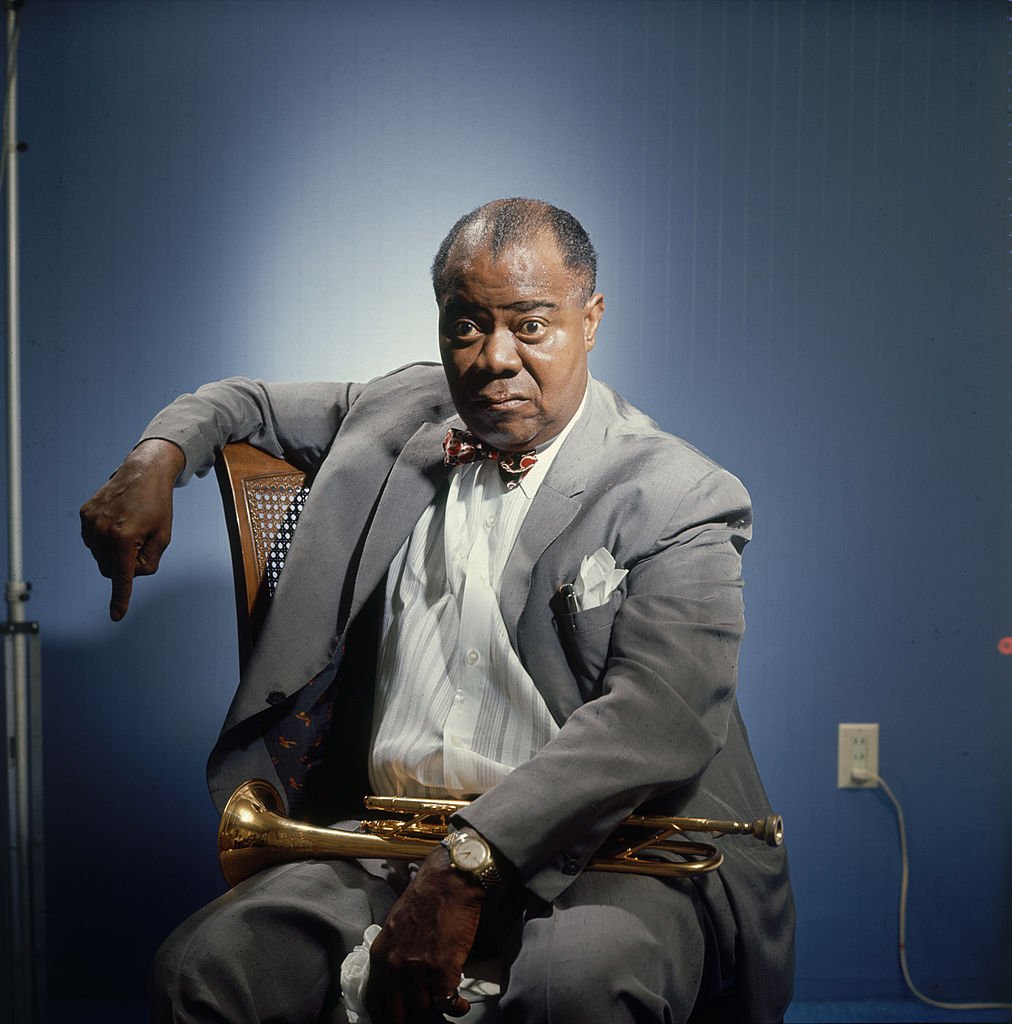 Portrait of American jazz musician Louis Armstrong, Atlantic City, New Jersey, 1965 | Photo: Getty Images
The following year, Armstrong appeared in the film "High Society," where he shared the screen with the likes of Frank Sinatra, Grace Kelly, and Bing Crosby.
Throughout his life, Armstrong enjoyed a fulfilling career that saw his music get welcomed in various parts of the world. And after his death, he remains relevant as one of the fathers of jazz music.
Please fill in your e-mail so we can share with you our top stories!