Tamela Mann Looks Slim as She Shares a Picture with Husband David Wearing Face Masks
Actress and singer Tamela Mann looked gorgeous as she and her husband stepped out together. They made sure to take a quick selfie for Instagram.
Tamela Mann looks stunning in a recent picture of herself with her husband, David, in an Instagram story post. 
Mann and her husband, David, were standing together in public while wearing face masks. The actress was sporting a bright red and white patterned face mask while David was sporting a plain black one.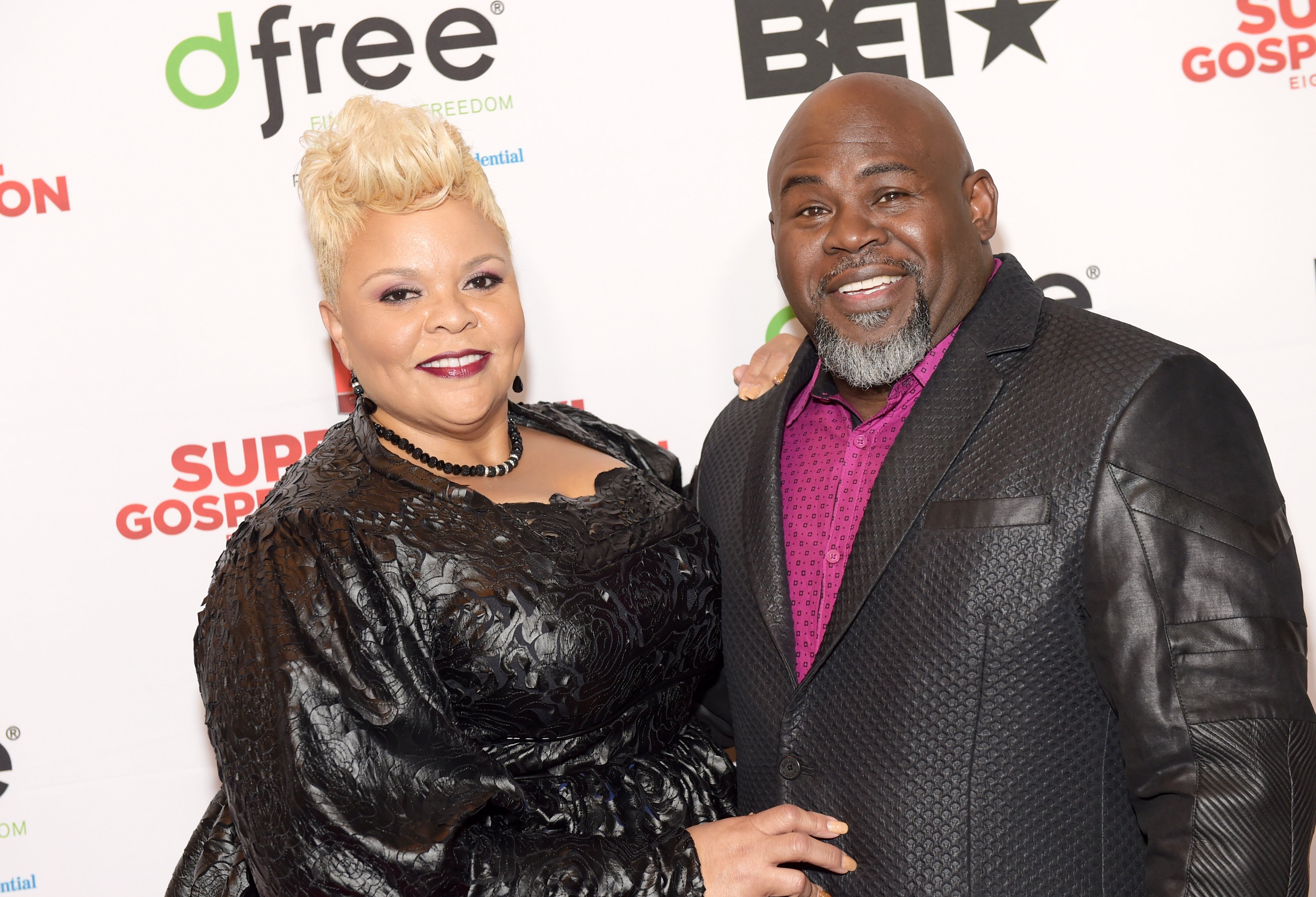 Basking in the sun for the photo, her skin looked beautifully radiant, even with half of her face shielded by her mask. Mann was rocking long black locks secured in loose twists that fell on either side of her shoulders.
Her flawless glowy skin was only revealed a tad bit more by the off-shoulder camouflage top that she was wearing while a bag strap sat on her shoulder with a pair of sunglasses tucked into her neckline.
David kept it casual as well, rocking an outer-space themed t-shirt and a black necklace. This stunning photo of Mann and her hubby comes about a year after she embarked on a journey that forever changed her life.
The actress took her weight loss journey by the reins in 2019, ready to discover a new version of herself.
Mann said her greatest support system remains her husband of more than three decades, David.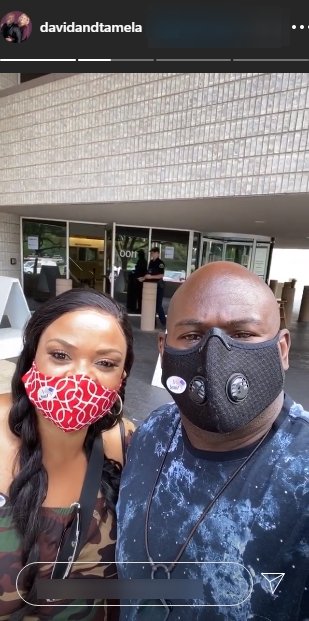 At the onset of her journey to rediscovery, Mann became an ambassador for a popular weight loss company called Weight Watchers.
In an exclusive with ESSENCE about how and why she decided to partner and represent the company, the gospel singer said:
"I decide that this is the help that I needed because I couldn't do it on my own. I'm really excited about the lifestyle change..."
Mann was paired with a great weight loss coach, who had her own challenges with losing weight and overcame them to achieve her dream body — just the kind of person Mann needed to relate with.
The coach would help the singer adjust to the new lifestyle that she would adopt for the next year and even beyond, as she is still very much affiliated with the company. 
She wanted to be a source of inspiration to other women out there that were struggling with their weight and felt alone and unsure.
The actress needed them to know that they do not have to abandon what they love to eat or do, but they can have those things in moderation.
In another ESSENCE issue, Mann admitted that her greatest support system remains her hubby, David, who stood by her every step of the way.
Mann might have shed a lot of weight to achieve her dream body, but she is still just as beautiful and amazing as she has always been. Having her life exactly where she wants it to be and being with her doting husband is all that gives her joy.