John Schneider Has a Handsome Stepson Chasen Who Followed in His Acting Footsteps
John Schneider, the singer and actor best known as Bo Duke in "The Dukes of Hazzard," has a stepson, Chasen Schneider, who is also involved in the entertainment industry.
Born in April 1960, John has been acting for over four decades! His most memorable role was that of Beauregard "Bo" Duke in the hit TV show "The Dukes of Hazzard."
[Chasen] landed his first professional acting gig when he was 16 years old.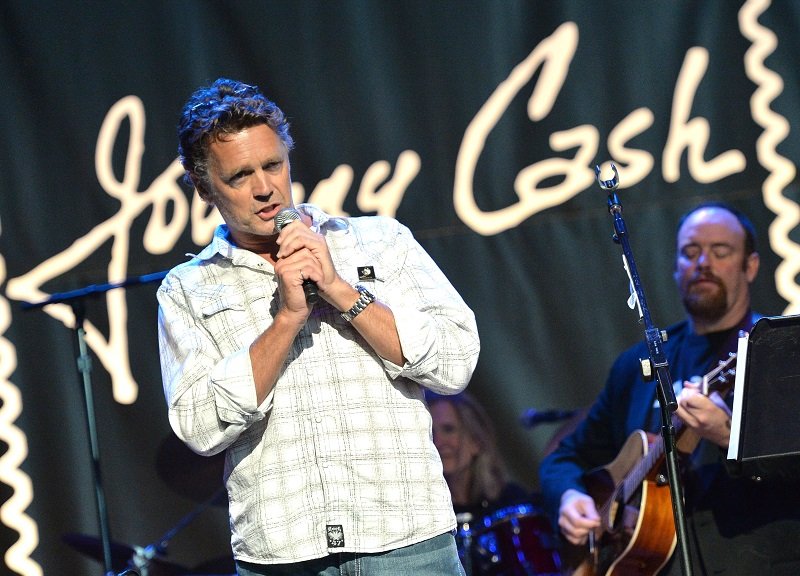 JOHN SCHNEIDER'S CAREER
That part made him so famous that it drove people to do things that nobody had done before – at least not on the same scale – like selling John's stolen driver's license for decades until it was eventually returned.
Even today, John Schneider's role in "The Dukes of Hazzard" has thousands of fans, which is why he throws the Bo's Extravaganza once a year at the John Schneider Studios in Holden, Louisiana.
There, the almost 10,000 attendees have the chance of getting John's autograph, enjoying a car show with the vehicles used in the show, and even listening to some live music.
As per John's love life, he has been married three times. His first wife was ex-Miss America Tawny Godin. The former couple tied the knot in 1983 at the Bur-bank Studios lot in Los Angeles. Three years later, they parted ways.
ELLY CASTLE AND JOHN SCHNEIDER'S MARRIAGE
John Schneider's second wife was Elly Castle. At the time of their wedding (July 1993), she was a 26-year-old college student while he was already a 39-year-old established actor.
The couple met at a church picnic and ended up exchanging marital vows in Studio City, California. After that, John became the stepfather of Elly's two children, son Chasen and daughter Leah, from her first marriage.
Karis, their daughter together, was born shortly after the ceremony. Unfortunately for the family, John and Elly parted ways in 2014 after spending 21 years together.
According to the actor, the "glue" that kept them together got weak, so they realized that the only way to keep their friendship and remain a good example for their children was to divorce.
The actor, who is also famous for portraying Clark Kent's father for ten seasons in "Smallville," added that he and Elly would be together until death do them part because of their children. He confessed:
"I am, of course, saddened by this personal failing. But feel it's important to get this part correct, even if I couldn't get the other part correct."
CHASEN SCHNEIDER'S ACTING CAREER
Speaking of John Schneider's kids, one of them, Chasen, decided to follow in his dad's footsteps and is involved in the entertainment industry nowadays.
Chasen, who was diagnosed with Asperger's syndrome in his early childhood, landed his first professional acting gig when he was 16 years old, playing Joe Hampton in "The Secret Life of the American Teenager."
During a 2016 interview that Chasen had with Film Courage, he explained that he got his role in that show thanks to his father, who was also working there.
John Schneider's son pointed out that although he didn't have to actually audition for it, being on the set and working in a real TV production was an "educational" experience that made him realize that he still had a lot of work to do.
After that, he received classical, modern, and theatrical acting lessons in London and has been actively pursuing a career in the entertainment business ever since he graduated in 2013.
Nowadays, Chasen is a promising actor who has already worked in "Anderson Bench" and "Hate Crime." Apart from that, he is expected to appear in "Tres Leches," directed and written by his dad.
As per John Schneider's third wife, the lucky one is Alicia Allain. The couple got married "before God" at John Schneider Studios in July 2019, a few months before his and Elly's divorce finalized.