John Schneider's Personal Life and Three Marriages — inside the 'Dukes of Hazard' Star's Relationships
John Schneider, better known for his role as Beauregard "Bo" Duke in the '80s series "The Dukes of Hazzard," has been married three times. 
Actor John Schneider was 17 years old when he landed his first role in television as Bo Duke in "The Dukes of Hazzard."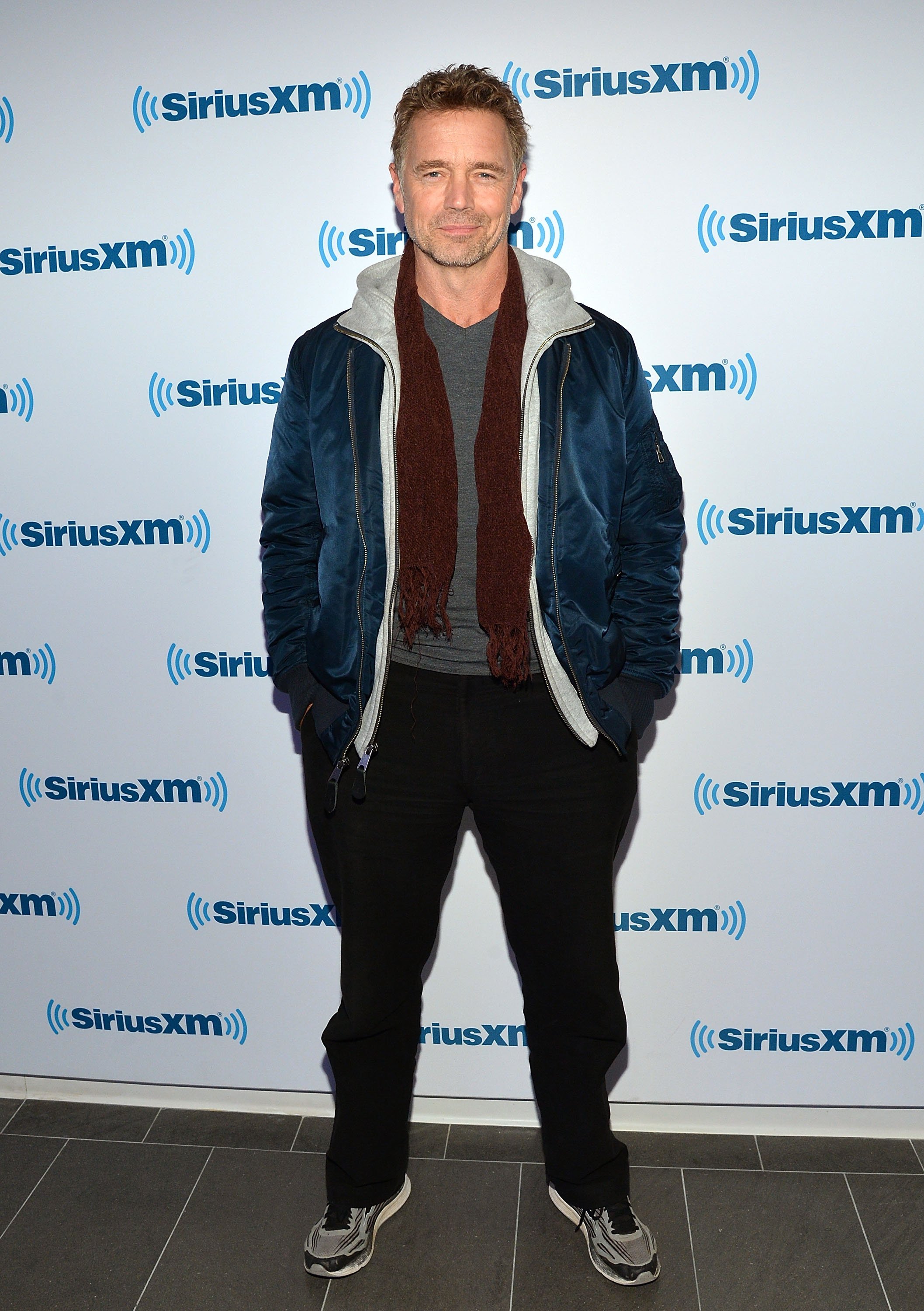 The series, which ran from 1979 to 1985, would become a successful hit with a cross-generational appeal, and launched Schneider to international stardom, cementing his name as an icon in Hollywood and the collective memory of the nation.
LIFE AFTER THE DUKES
When the show ended, Schneider kept building his resume with appearances in dozens of series and TV movies, including "Diagnosis: Murder," "Touched by an Angel," "Walker, Texas Ranger," and "Veronica's Closet."
While still dealing with his divorce from Castle, Schneider started dating Alicia Allain, his business partner, and producer, in April 2015.
However, none of his roles could match the memorable Bo Duke, until 2011, when he landed the role of Jonathan Kent, Clark Kent's adoptive father, in "Smallville."
The series, which followed the teenage years of DC's main hero, Superman, brought a new generation of fans for Schneider, who says playing Jonathan during 100 episodes was an honor, adding:
"I believe that that character is quite possibly the best father figure on television. Ever. I'm also proud to be part of what I believe is the crown jewel of the entire Superman legend. I don't believe there was a bad episode of that show. One amazing adventure after another!"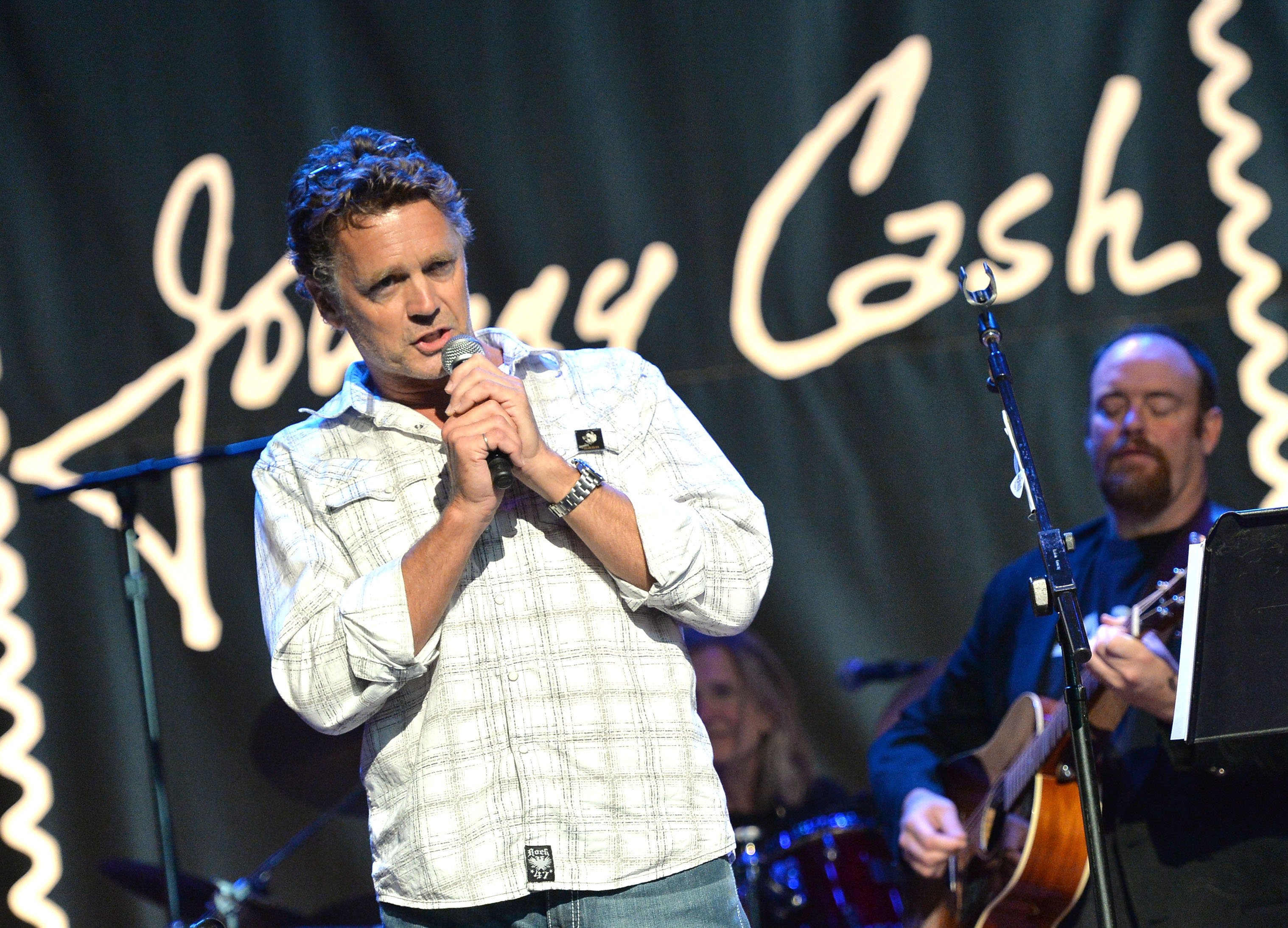 After "Smallville," Schneider had some recurring roles in "The Secret Life of the American Teenager," and "90201" before being cast as Jim Cryer in Tyler Perry's "The Haves and the Have Nots" in 2013.
In the show, Schneider gets to play the bad guy, something that he said he hoped would show people his versatility.
SCHNEIDER'S FIRST WIFE
While Schneider was still at the top of his "Dukes of Hazzard" glory days, he met former Miss America Tawny Little at the 1982 Oscars. Tawny was covering the red carpet, and she interviewed Schenider.
"I thought she was another pushy reporter," he recalled to People magazine, while Tawny added, "He struck me as just another egotistical actor."
The pair started dating a few months later, while Schneider and his co-star, Tom Wopat, were in the middle of a controversy after they quit Hazzard when Warner Bros. refused to give them royalties from the series' merchandise and script approval.
When the producers hired lookalikes, the show's ratings went down, and eventually, Wopat and Schneider were hired again, and the company met their demands.
A year later, Schneider and Little tied the knot on the set of the fake Kentucky town where "Dukes of Hazzard" was filmed on the Bur-bank Studios. It was the second marriage for her and the first for him.
It was Schneider who suggested the location, and while Little was reluctant at first, she then realized that marrying at the studio guaranteed their security and control of who entered, "so we wouldn't have a lot of gawkers."
The ceremony counted with the presence of 400 guests, including all of Schneider's co-stars and Little's co-workers from KABC-TV, where she was an anchor in the news.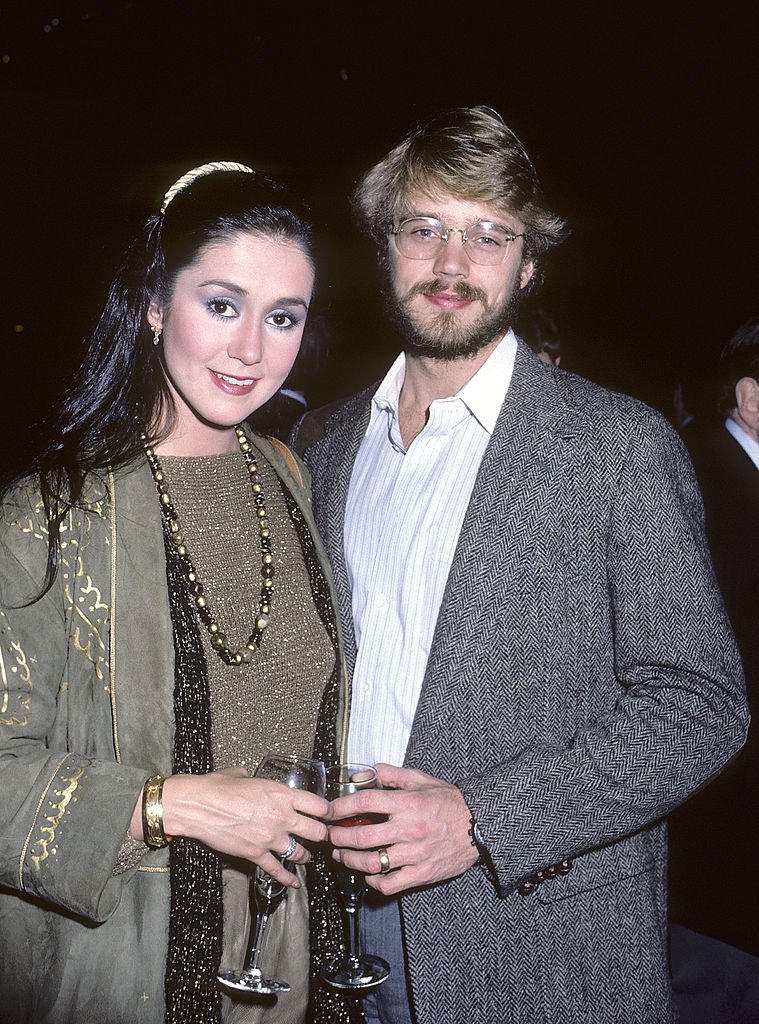 After their wedding, Little confessed she wanted at least four kids with Schneider and added that she wouldn't have gotten married again if she didn't think it wouldn't work.
However, they didn't have any children and ended up divorcing in 1986.
SECOND WIFE AND KIDS
Schneider married actress Elly Castle in 1993. At the time, she was a college student, and they met at a church picnic.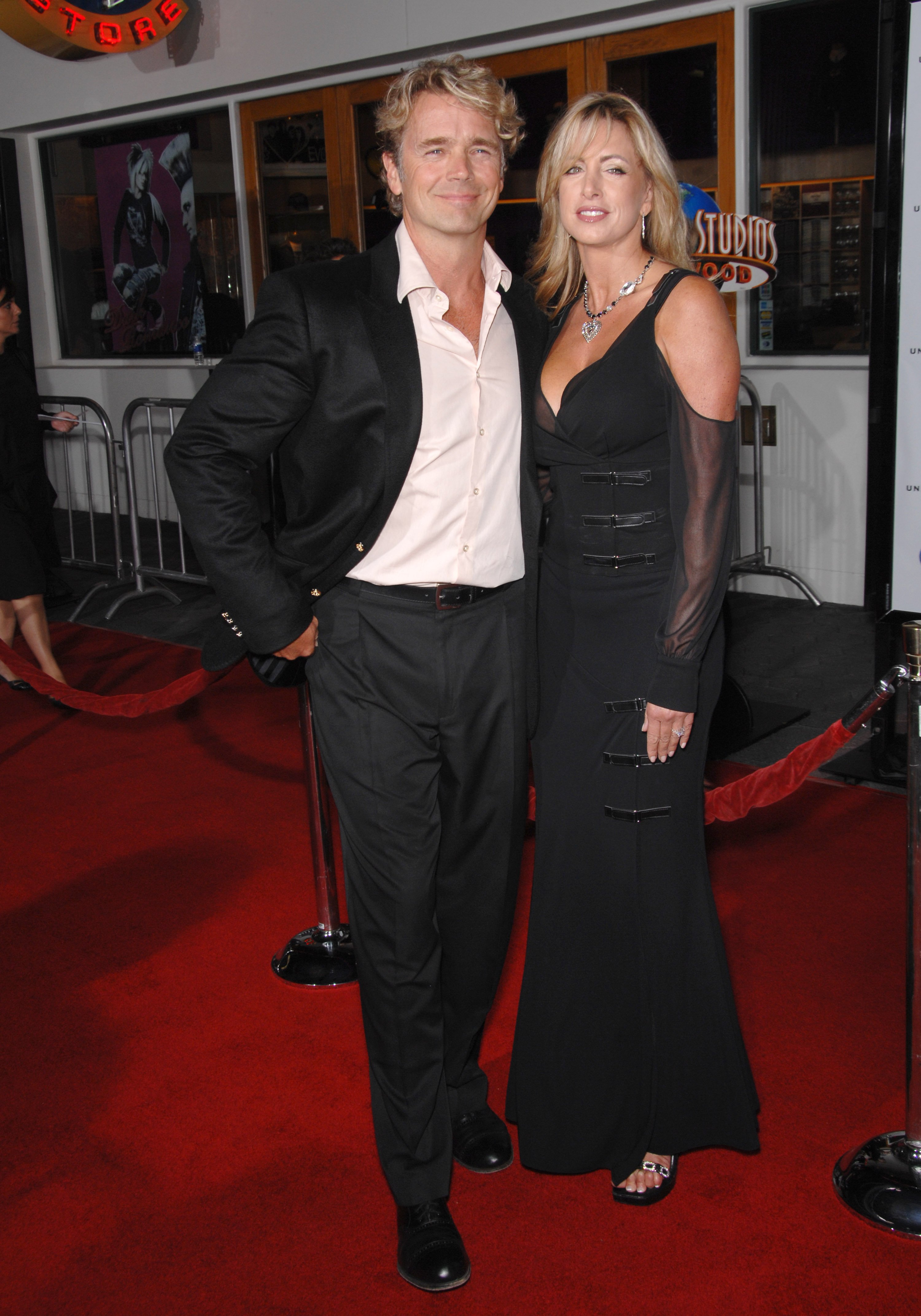 The couple raised three kids: Leah and Chasen—Castle's kids from her first marriage—and their daughter Karis Schneider.
Schneider and Castle were happily married for two decades, but in 2014, she filed for divorce, citing irreconcilable differences and asking for spousal support. The actor said in a statement at the time:
"The glue that held us together has weakened, and I feel it's the only way to not only salvage our friendship but to remain a good example to our children."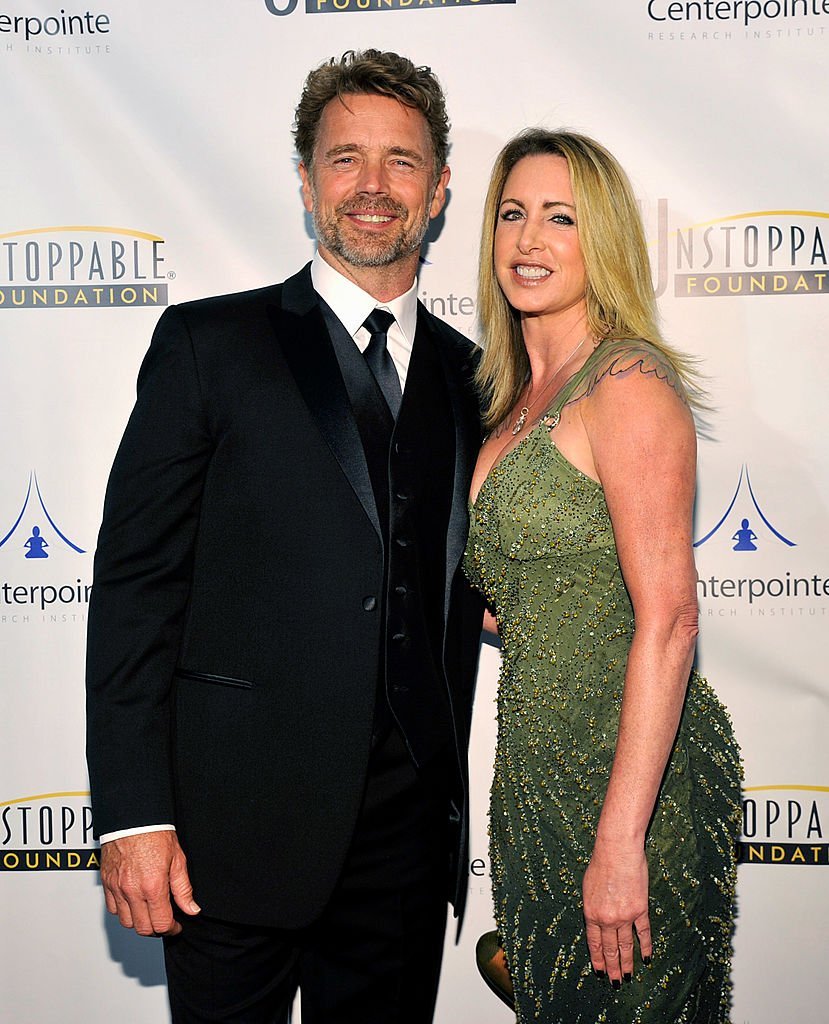 Schneider added that his failing saddened him, but he believed it was essential to get the divorce right since they couldn't save their marriage
"When you have children together, you are together until death do you part. That much is obvious," he added.
A LONG-LASTING DIVORCE
Sadly, Schneider and Castle couldn't see eye-to-eye on their divorce proceedings, and the legal battle extended for almost five years, sending Schneider to jail in the process.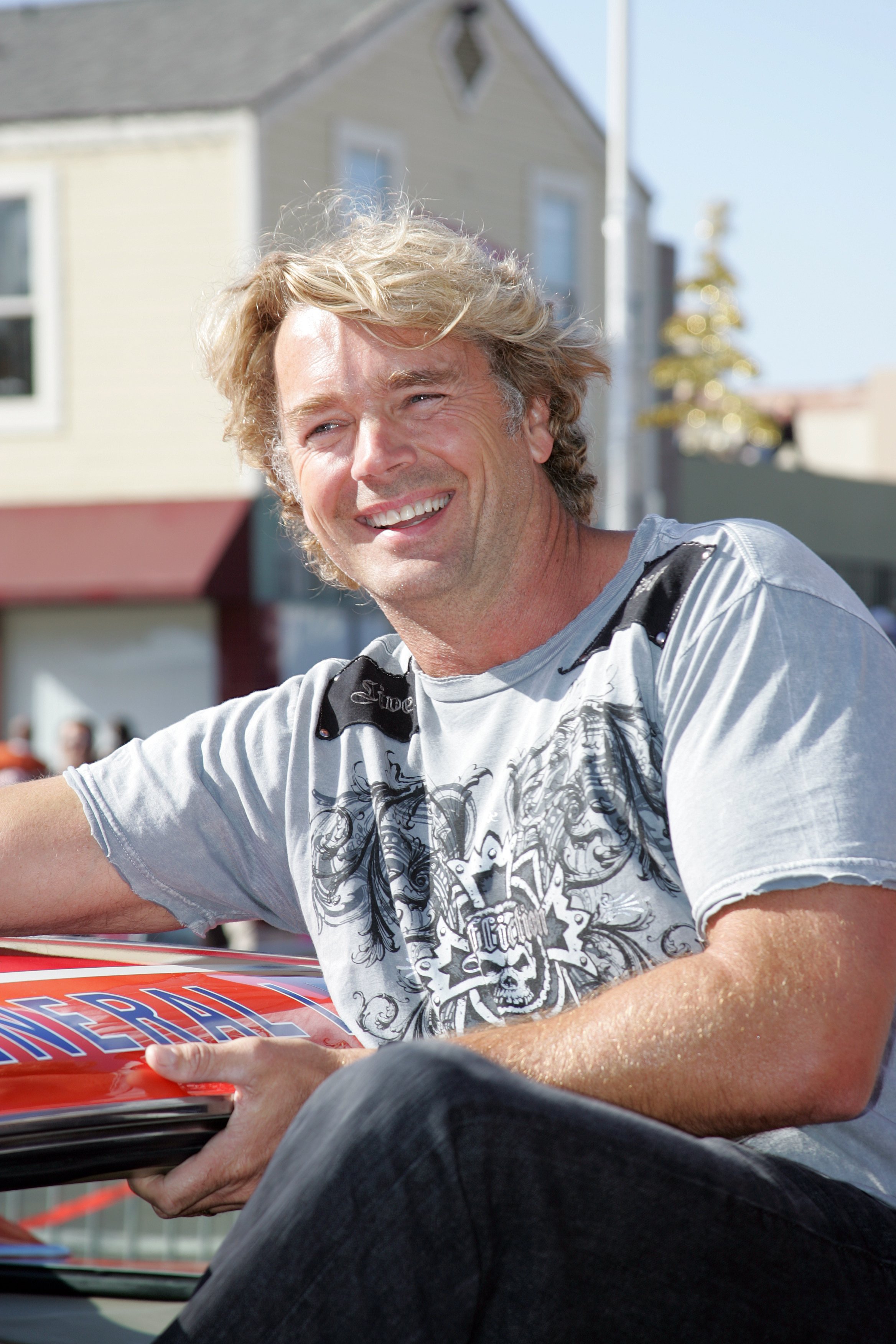 In June 2018, a judge ordered Schneider to spend three days in jail after he failed to pay Castle $150,000 in temporary spousal support.
However, Schneider spent less than a day behind bars because the prison was overcrowded. Still, he was ordered to serve 240 hours of community service.
In an honest interview in February 2019, the actor revealed that the odds of him going back to prison were high, considering he still didn't have the money his soon-to-be ex-wife was asking for.
"The only thing that's happened is I have spent hundreds of thousands of dollars, some of which was mine, some of which was borrowed," he explained. "She has spent everything she had, lawyers made money, we're still not divorced, and I've been to jail, and I'm probably going back. Where's the justice in that? Come on."
The two parts finally reached a divorce settlement last August, but a judge punished Schneider for selling a property in Louisiana and not sharing the proceeds with Castle.
In the settlement, Castle kept a $600,000 California property and an IRA account with $60,000 left in it. She's also set to get a portion of Schneider's Screen Actors Guild pension, and he has to pay $25,000 monthly in spousal support plus $279,000 in legal fees.
FINDING LOVE AGAIN
While still dealing with his divorce from Castle, Schneider started dating Alicia Allain, his business partner, and producer, in April 2015.
The couple dated for four years until they decided to tie the knot "before God" in July 2019, as they waited for Schneider divorce to be over to make their marriage official.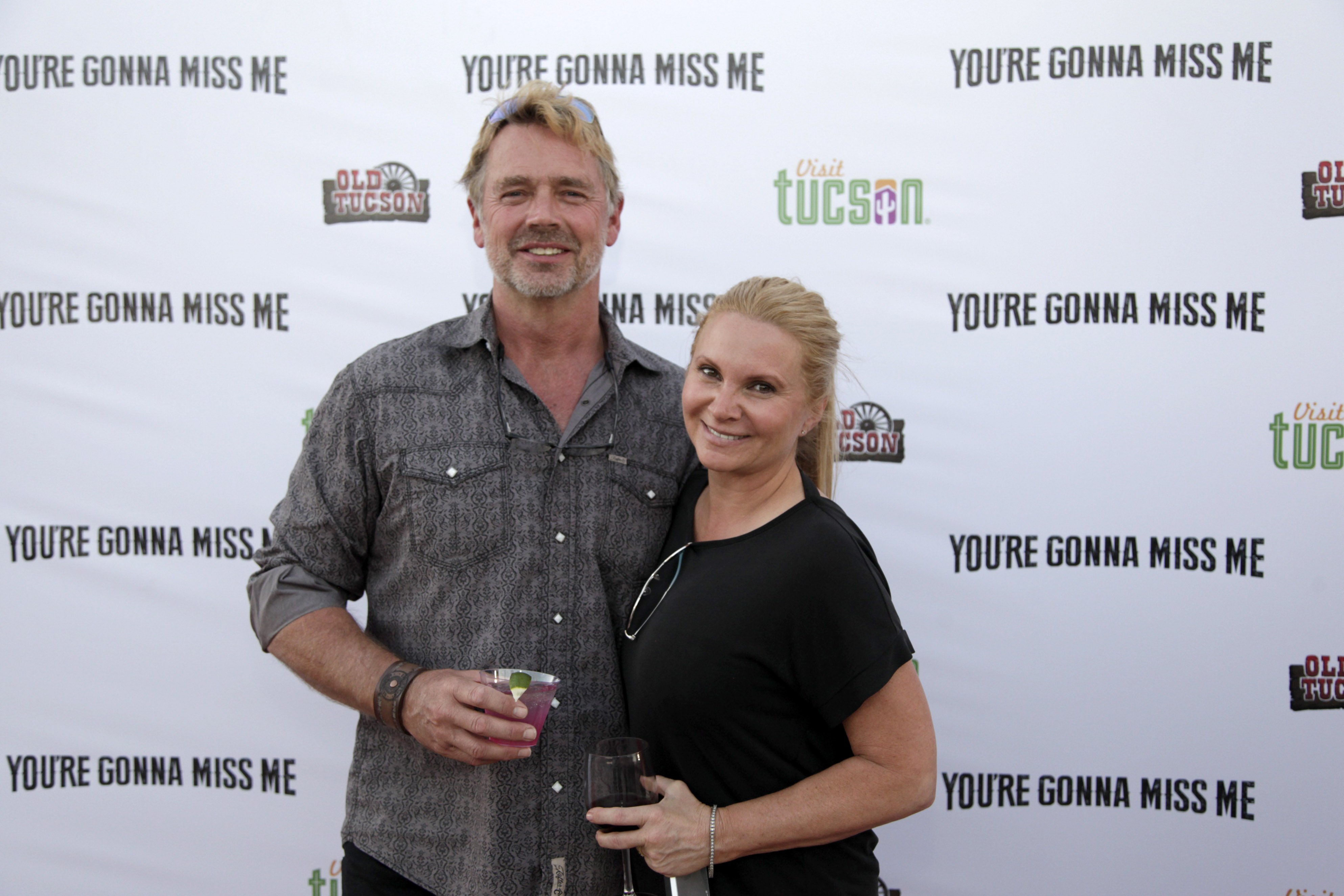 The ceremony took place at the John Schneider Studios in Holden, Louisiana, in the presence of a handful of family members and friends.
"This has been a wonderful celebration, a sanctuary of love. Just a perfect day of celebrating with friends and family," Allain told People. And Schneider added: "Happy is too small of a word."
Two months later, Schneider and Allain went to a Louisiana courthouse to get a marriage license, less than two weeks before his divorce was finalized.