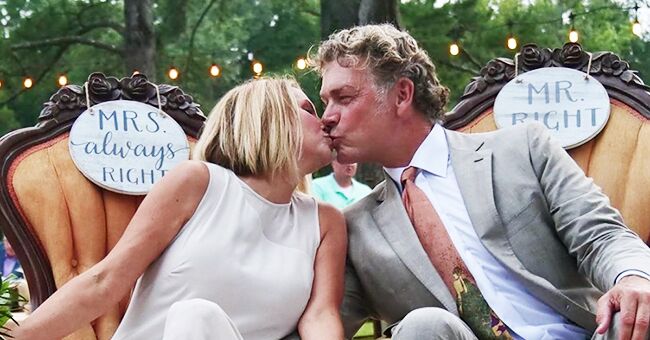 instagram.com/thejohnschneider
John Schneider Recalls Making the Decision to Remarry Although He Is Not Yet Divorced
John Schneider of "Dancing With the Stars" revealed why he chose to get married to Alicia Allain, before his divorce to Elvira was finalized.
"Dancing With the Stars" alum John Schneider tied the knot with his girlfriend for years, Alicia Allain, on July 2 despite his divorce case still ongoing. Schneider and Allain have been together since 2015, a year after his divorce from Elvira.
When asked by Gary Baxley about his plans of marrying, Scheider responded "soon." He shared with The Nashville Soundbite that he asked Allain to tie the know to which she gladly said yes.
"We can get married in the eyes of God. We can't get married officially and legally in the state because the divorce is still dragging on. It seemed like the most natural thing in the world," Schneider said.
He went on to share how their engagement happened in an instant while they were discussing two different decisions that were not related to being wed, yet their decision was final, and on July 2, they were married.
"I said, 'I do not want to rush from somewhere so that we can get married in a short amount of time, because we have to go somewhere else," the actor added. "I think we both agree that the important ceremony is the one where God blesses the union."
The ceremony took place on "The Duke of Hazzard" star's Louisiana property, but the legal wedding will happen as soon as the divorce is finalized. Schneider previously went behind bars after failing to pay what he owed his ex-wife in alimony.
Schneider admitted to having experienced awful years of divorce. He claims the "worst part" is it involved and hassled his three kids. He turned to music and DWTS to keep his mind away from the issue. He said:
"The worst part about it is that it's wedged itself in between my three adult children and myself. Nothing I can do except hope one day one of my kids will call me up or show up. I look in the crowd every Monday thinking maybe tonight, maybe tonight."
Please fill in your e-mail so we can share with you our top stories!