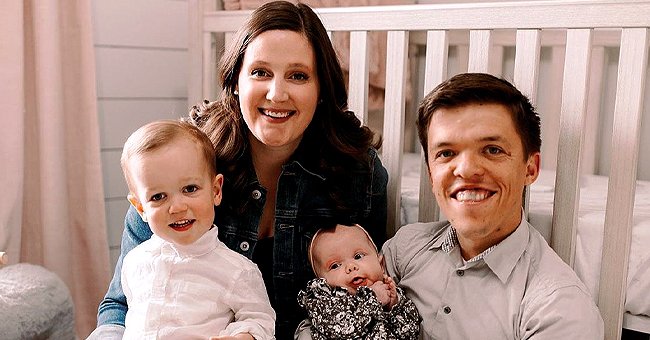 instagram.com/toriroloff
How LPBW Star Tori Roloff Overcame the Feeling of Guilt When It Comes to Raising Her Children Amid the Pandemic
Tori Roloff is suffering through what she calls "mom guilt" amid the pandemic. She encouraged herself and others not to let it dampen their spirits.
"Little People, Big World" star Tori Roloff shared a relatable post for fellow moms on Tuesday. She revealed that, due to the coronavirus pandemic, she feels her seven-month-old daughter is missing out on socialization.
Tori, 28, acknowledged the likelihood that all moms go through a stage of "mom guilt" in their life. Most mothers have a deep urge to give their children the best they can.
TORI TALKS ABOUT 'MOM GUILT' AND GIVES ADVICE
"This girlsie here is my home," she wrote, referring to the photo of little Lilah Ray. Tori noted that her daughter is "obsessed" with her, but it's not something she's complaining about.
Nonetheless, the current quarantine protocols and widespread lockdown mean that Lilah is mostly interacting with her direct family, including dad Zach Roloff and brother Jackson, three.
She explained further: "The second I pass her off to someone else that sweet smile quickly turns to tears and panic. It's hard to watch as a mom because I get to see this sweet side of her that I feel others are missing out on."
Having said that, Tori noted that she, along with fans in the same situation, are doing their best. She insisted that waiting for Lilah to be socialized later on is fine, despite the "mom guilt" that comes with the circumstances.
ANOTHER PREGNANCY RIGHT ON TIME
Zach and Tori announced they were pregnant again in May 2019, just a month after expressing their desire to have another child. They welcomed their first girl on November 21, 2019.
The newborn came in weighing eight pounds, nine ounces, and measuring 18 1/2 inches long. In a July pregnancy update, Tori admitted that she struggled with body issues the second time around.
TORI REVEALS LILAH'S DWARFISM
In January, fans learned that little Lilah had achondroplasia dwarfism, the same type as her brother and father. Tori revealed that it led her to have a c-section during delivery.
Typically, little people live as long as those who don't have dwarfism. Dr. John Pappas says their offspring have an estimated 50% chance of being born with the same condition.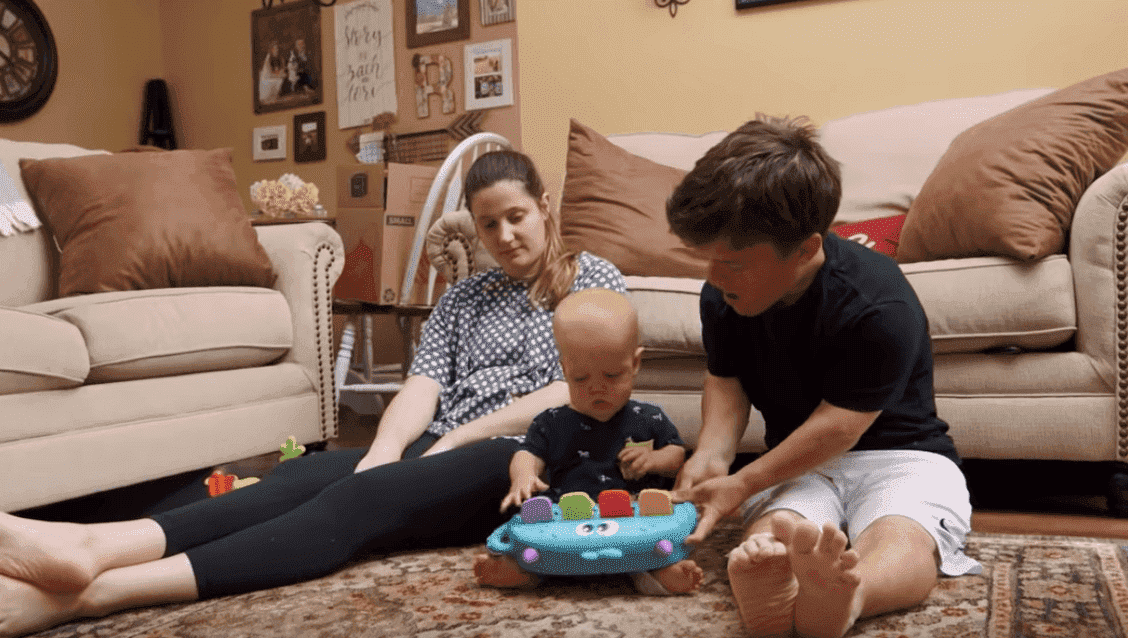 Tori, Zach, and their son Jackson during an episode of "Little People, Big World." | Photo: YouTube/TLC
ANOTHER BOUT OF MOM-GUILT
Back in May, Tori discussed mom guilt again when speaking to Kim Patton in an interview. She described her lack of energy and time to devote to son Jackson due to pregnancy fatigue.
Zach's mom Amy sympathized with her while Tori's mom Molly shared some words of encouragement: "I have no doubt that whatever fate comes along, she's going to meet it head-on and deal with it."
Please fill in your e-mail so we can share with you our top stories!