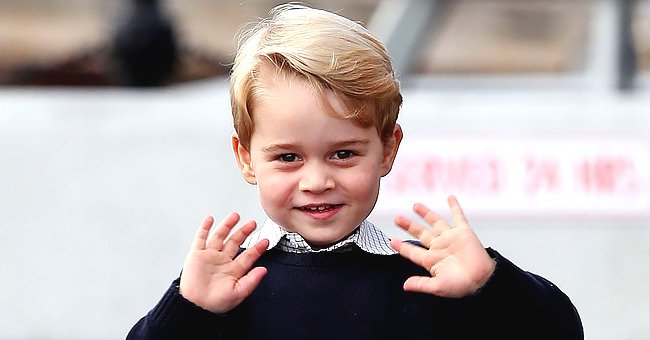 Getty Images
Princess Diana's Close Friend Buys Toys for Prince George as Tribute to His Late Grandma
Princess Diana's dear companion Julia Samuel is keeping alive Diana's spirit through a fun loving tradition. She purchased toys for Prince George as a tribute to his late grandmother.
Samuel recently made an appearance on the podcast called "How To Fail With Elizabeth Day." During the interview, the psychotherapists discussed being a godmother to George.
"I do to George what [Diana] did to us, which is give impossible toys that are really noisy and take a lot of making," Samuel shared.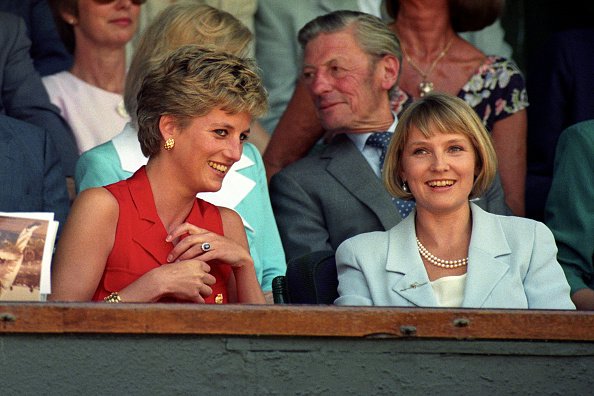 Princess Diana chatting with Julia Samuel in the royal box on centre court, undated picture. | Photo: Getty Images
MADE THE PRINCE LAUGH
"I come in slightly tipped by the size of the present that William then has to spend days putting together," she added. "And then put all the machinery together, and it makes awful tooting noises and lights flashing and all of that."
Samuel continued that the toys make her and the 6-year-old royal giggle. She described George as "funny and feisty and cheeky."
The podcast was released on July 1. That day would have been Diana's 59th birthday, as reported by PEOPLE. According to Samuel, her preferred memory of the People's Princess was her laugh.
A "TOUCHING GIFT"
Meanwhile, Diana's brother Charles Spencer revealed that he had received a bouquet of flowers and a note from one of his sister's fans, as reported by Hello!.
In his post on Twitter, Spencer called the gift "amazing" and "touching." The card read: "Happy Birthday Diana, Princess of Wales. I will always remember you. From the lady who lives near Heathrow. From Vanessa."
Only two months prior to the tragic car accident, Diana spent her 36th birthday at a gala.
PRINCE HARRY'S PASSIONATE SPEECH
Harry made sure to honor his late mother on her 59th birthday, as reported by Hello!. He delivered a passionate speech during his appearance at the first virtual ceremony of the Diana Award.
The Duke of Sussex called in from Los Angeles. He astonished youthful changemakers with a celebratory video message.
During his speech, the Duke said he could guarantee them that his mother would have been fighting their corner. He added that the late royal stood up for people who needed it.
On August 31, 1997, Diana passed away in hospital subsequent to being injured in an auto accident in a road tunnel in Paris.
Only two months prior to the tragic car accident, Diana spent her 36th birthday at a gala held in London. The event honored the Tate Gallery's Centenary, as reported by PEOPLE.
Diana took the time to greet fans who had gathered outside. They gave her birthday presents that include cards and flowers.
Please fill in your e-mail so we can share with you our top stories!