Joey Chestnut Ate 75 Hot Dogs and Set a World Record — What Is Known about the Eater
Joey Chestnut won his 13th Nathan's Hot Dog Eating Contest, and broke the world record for consuming the most hot dogs at one sitting.
Eating your favorite foods for a living sounds like the dream job, but Joey Chestnut, the competitive eater who just broke the world's hot dog eating record for consuming 75 hotdogs and their respective buns in 10 minutes has to train arduously for his gargantuan feats.
Chestnut broke his own previous record of 74 hot dogs and buns -- set in 2018 -- but, he admits, he prepared for the challenge by consuming an incredible 420 hot dogs a week. But hot dogs are not Chestnut's only eating records.
Chestnut holds 46 world records for eating the most varied foods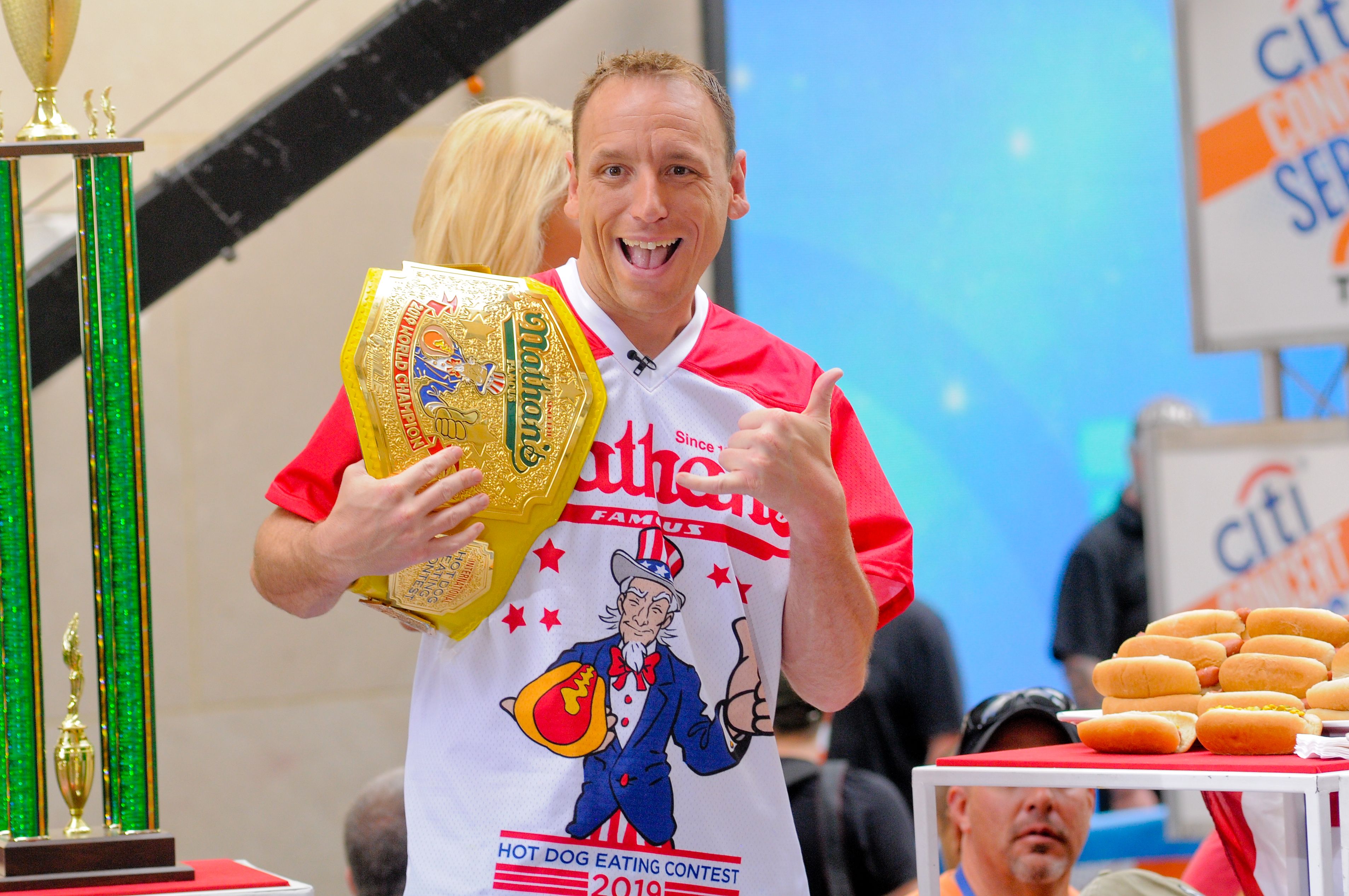 HOW MUCH CAN YOU EAT
Of course, no kid wakes up one morning and thinks "I want to be a competitive eater." Chestnut confesses that he was always a big eater, and a kid would consume huge amounts of his mother's pasta before going out to dinner. He said:
"I would just eat so much of her pasta (...) And then we would go out to eat. There's an awesome burger place not far from my house. So I'd go and get burgers and pie with my little brother."
Luckily for Chestnut, his family took his appetite in stride, even if he did threaten to eat them out of house and home...And yes, he really does love hot dogs.
Chestnut loves eating, but that didn't stop him from going to college and earning a degree in civil engineering. As far as he is concerned, his profession has offered him the opportunity to travel around the world -- and at every opportunity, eat huge amounts of the local specialty. For example, in Korea Chestnut consumed quantities of kimchi.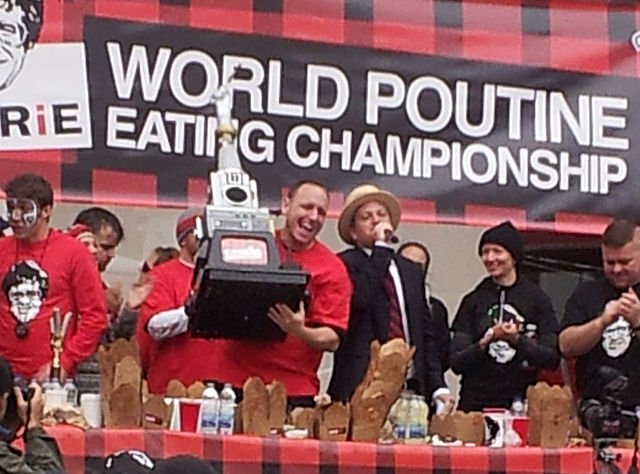 WORLD RECORDS 
Most of his competitive eating is in right here in the United States, and Chestnut holds 46 world records for eating the most varied foods. Among many others, he has happily devoured 185 croquettes in 10 minutes, 82 tacos in 8 minutes, 182 wings in 30 minutes, 141 hard-boiled eggs in 8 minutes, not to mention 32 Big Macs.
HEALTH ON JUNK FOOD
People would probably suppose that Chestnut would be overweight from all the enormous amounts of essentially unhealthy food he consumes, but the competitive eater weighs in at  230 pounds on a  6'1" frame. Chestnut revealed:
"I know it's not healthy. Running marathons isn't healthy. The doctor I have now does my bloodwork. He talks about how I'm feeling and he's really happy with the way my body's working."
Chestnut admits that he does have concerns about the excesses he puts his body through. One of his fears was that he might rupture his stomach during a competition. He said:
"I was like, 'What about the stomach rupturing?' He [the doctor] was like, 'Well, do you do drugs or anything?' I'm like, 'No, I don't do drugs.' 'Well, your stomach's not going rupture.'"
HOME COOKING
Chestnut confesses that when he is with his family his eating habits are somewhat different. After all, it wouldn't do to attend Thanksgiving Dinner and eat the whole turkey all by himself. He said:
"My parents would be pissed at me if I ate a ton of food at Thanksgiving. (...) Cause I'm picky. I would eat all the good dark meat, and eat all the good mashed potatoes."
LOVE AND HOT DOGS
Back in 2014, Chestnut added a dash of romance to the relish at the Nathan's Hot Dog Eating Contest by proposing to his girlfriend Neslie Ricasa. Sadly, the couple broke up in 2015, just weeks before their wedding scheduled for May 9. Chestnut revealed:
"I definitely would say it was traveling. I was gone quite a bit. It was mutual. It just didn't work."
SPICING UP THE WORLD
Chestnut has capitalized on his status as hot dog eating world champion by launching his own line of condiments, which includes several mustards and a Boardwalk Coney Sauce, hot-wing sauce, habanero sauce, teriyaki,  and jalapeno sauce.
RUNNING OFF THOSE CALORIES
The 36-year-old Chestnut balances off those huge amounts of calories -- 70 hot dogs rack up approximately 20,000 calories -- by running marathons. One of the advantages marathons bring him is that it trains him to control his breathing, essential when you are consuming a hot dog every 8 seconds. 
As for his love life, the world champion is still single after his breakup with Ricasa 5 years ago but has recently shared snaps with a lovely brunette he calls his girlfriend...Hopefully, she likes hot dogs too.