Jennifer Hudson Posts Heartbreaking Video of Dog Dreamgirl during Her Mom's Funeral
Talented singer and actress Jennifer Hudson recently took to her Instagram page to share a heart-rendering video of her pet dog, Dreamgirl, watching as her mom is laid to rest. 
Iconic singer Jennifer Hudson is a passionate dog lover, and she made sure she gave her dogs names, which are of great significance to her.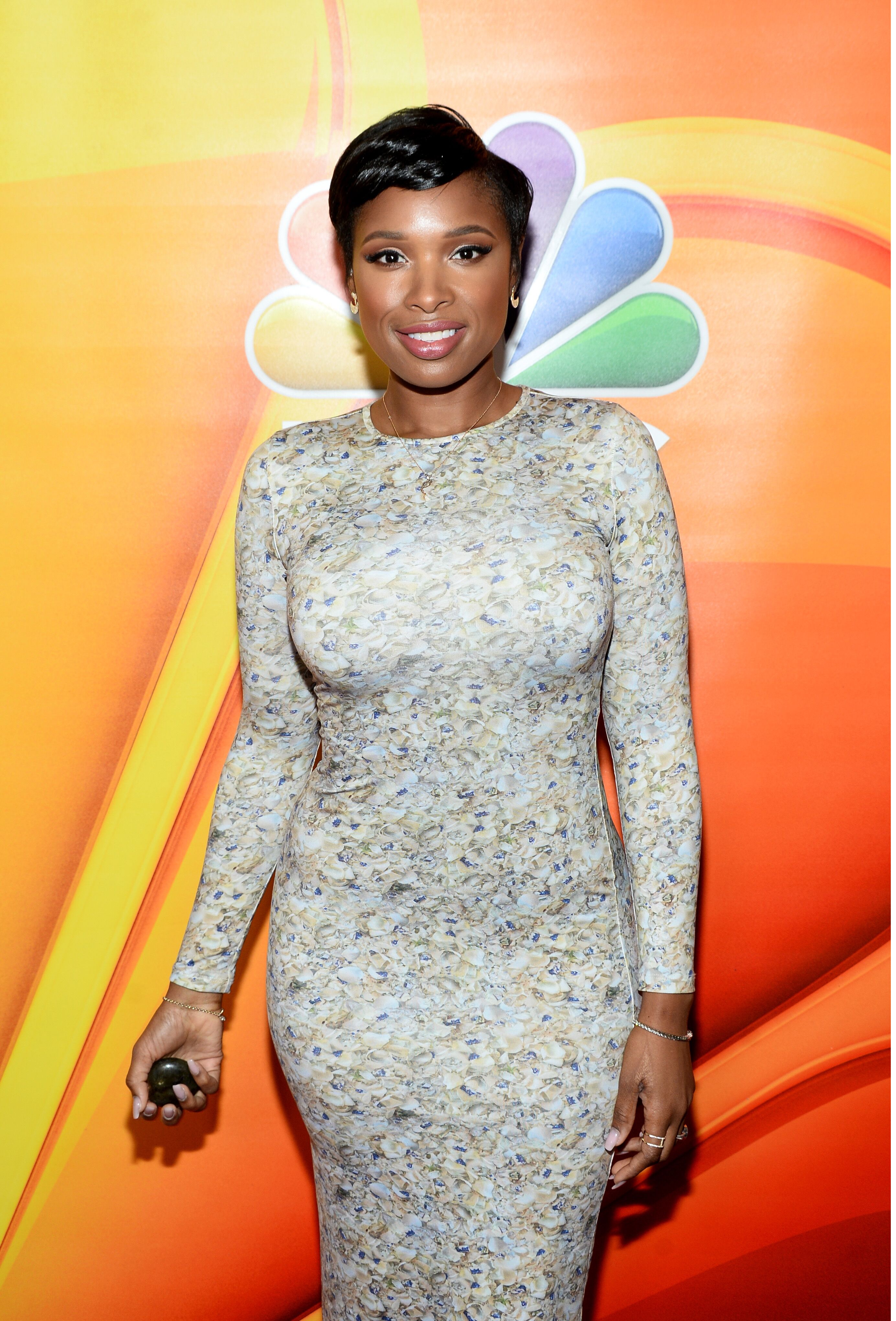 Her recently late dog was named Grammy, while the daughter, Dreamgirl, was named after the movie that earned the beautiful singer her first Oscar award. 
Over the weekend, Hudson took to her Instagram to post a heartbreaking video of her laying Grammy to rest during a very intimate ceremony at her backyard.
In the video, which has drawn several reactions from the singer's fans, Hudson could be seen standing next to her son, David, who carried Dreamgirl in his arms, as they looked down into a beautiful pink coffin box. 
Hudson shared the video alongside the caption: "Dreamgirl saying her final goodbyes to her mother, Grammy. #restinpeace"
David Otunga Jr., is following in his mother's footsteps with a keen interest in music.
In the concluding part of the clip, Dreamgirl is placed beside the coffin for a final goodbye to her mom. It was a genuinely touching moment, and fans of the singer flooded her comment sections with sweet messages.
Meanwhile, it's been almost a year since the Oscar winner reached a custody agreement with her ex-fiance, David Otunga, in a Cook County court, after an eighteen-month legal tussle. 
Details of the agreement between the estranged couple were not revealed due to a gag order, which was signed by the duo at the beginning of the case. 
Despite the bitter split from Otunga, which raised allegations of neglect of her parenting duties from her former fiance, Hudson has shown over the years just how much she is in love with her son, David.
During an interview with Parents Hudson dished on her relationship with her son. She gushed, "I honestly have the sweetest little baby in the whole wide world..."
Hudson and Otunga got engaged in 2008, and nearly a year later, the former couple welcomed their son, David Otunga Jr., in August 2009. The one-time couple separated in 2017, citing irreconcilable differences.
The "Dreamgirls" star's son, David Otunga Jr., is following in his mother's footsteps with a keen interest in music, which has only strengthened the bond between mother and son.
Over the years, the 38-year-old Hudson has been very vocal about her motherhood experience, and she regularly flaunts her son on her social media pages. 
Meanwhile, it was recently revealed that the actress would be starring as Aretha Franklin in an upcoming biopic of the late legendary singer. Hudson's fans are looking forward to another riveting performance from the singer.