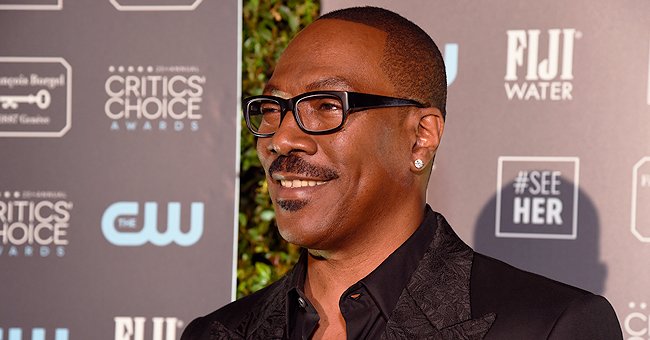 Getty Images
Eddie Murphy's Ex-wife Nicole Dotes on Granddaughter Evie Who Shares the Same Eye Color as Her (Photos)
Eddie Murphy's former wife, Nicole Murphy, takes to social media with photos that show off the similar physical characteristics she shares with her granddaughter.
Nicole Murphy is besotted with her granddaughter, Evie. She recently took to her Instagram page to share a couple of shots that feature her spending some family time with the adorable toddler.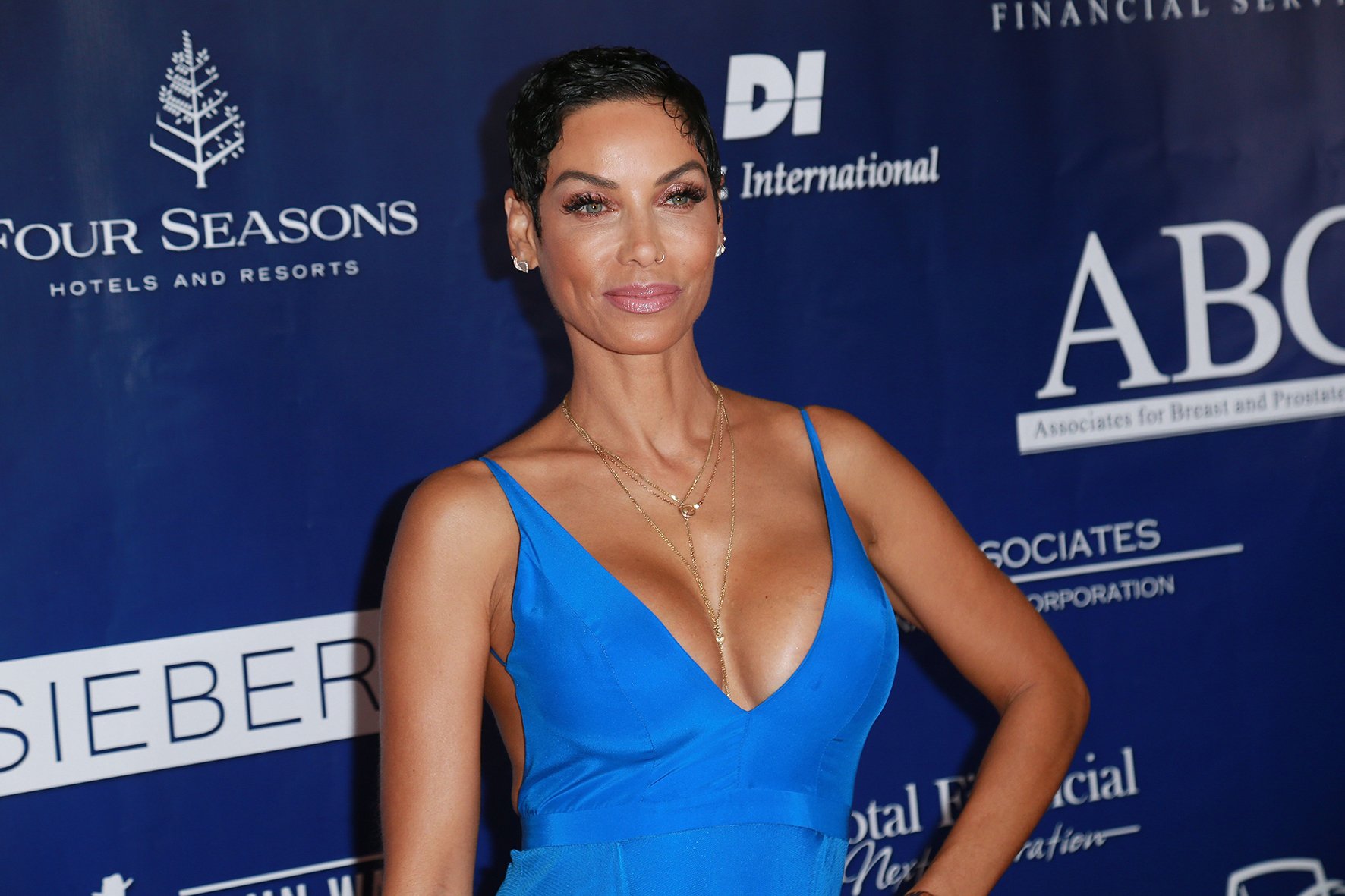 Nicole Murphy at the 28th Annual Talk Of The Town Gala in 2017. | Photo: Getty Images
In the photos, the pair seemed to be out on a picnic. The image was taken in a garden, and they were both perched on a checkered blue and white picnic blanket.
Nicole looked gorgeous in a grey outfit with a revealing neckline that showed off the golden bicycle chain around her neck. She complimented the chain with a matching bracelet, earrings, and a leather watch.
Little Evie looked cute in a hula skirt and an armless red crochet top. In one frame, both Evie and Nicole were caught staring directly into the camera, and it was apparent the little tot had grey eyes like her grandmother's.
Nicole captioned the post, "My heart." She added several hashtags with words like "sweet baby," "Evie," "so in love," and "baby girl," among others.
In the comments section, fans could not get enough of the gorgeous baby and the equally beautiful grandmother. Words like "precious," "adorable," and "cute" were thrown around a lot while the fans did their best to qualify the two.
The pair spent over a decade together before Nicole filed for divorce in August 2005.
Many also pointed out some of the similarities between Nicole and her granddaughter, with some going as far as calling them "twins." A fan wrote,
"She is so cute and pretty just like u."
Evie was born on July 2, 2019, to Eddie Murphy's son, Miles Mitchell, and his partner, Carly Olivia. Murphy was happy about the news and was excited to meet his granddaughter.
A picture of him surfaced on the net, which saw him cradling baby Evie in his arms while he flashed a smile at the camera.
Evie's mom shared the shot via Instagram. In the post, Murphy is dressed in a blue and red long-sleeved top while Evie sported a white dress with pink fur.
Nicole Murphy was born on January 5, 1968, in Sacramento, California. She met Eddie Murphy twenty years later at an NAACP Image Awards Show.
They hit it off and lived two years together before getting married at the Grand Ballroom of The Plaza Hotel in New York City on March 18, 1993.
They share five kids. The pair welcomed their first child, Bria, before their marriage. They had another child, a boy named Miles in November 1993, and in 1994, their second daughter, Shayne Audra, arrived.
They went on to have two more kids, both girls, between 1999 and 2002. Their names are Zola Ivy and Bella Zahra.
The pair spent over a decade together before Nicole filed for divorce in August 2005, citing irreconcilable differences, and by April 17, 2006, they finalized the divorce and went their separate ways.
Please fill in your e-mail so we can share with you our top stories!