Michael Strahan Shares Powerful Independence Day Message Following His Show's Cancellation
Michael Strahan commemorated the 4th of July with a thoughtful post on social media. Strahan had a message for fans and citizens alike.
Star anchor Michael Strahan put up a strong message on Independence Day as he addressed his fans in a Twitter post. Strahan, 48, urged citizens to uphold what independence entails without forgetting past heroes.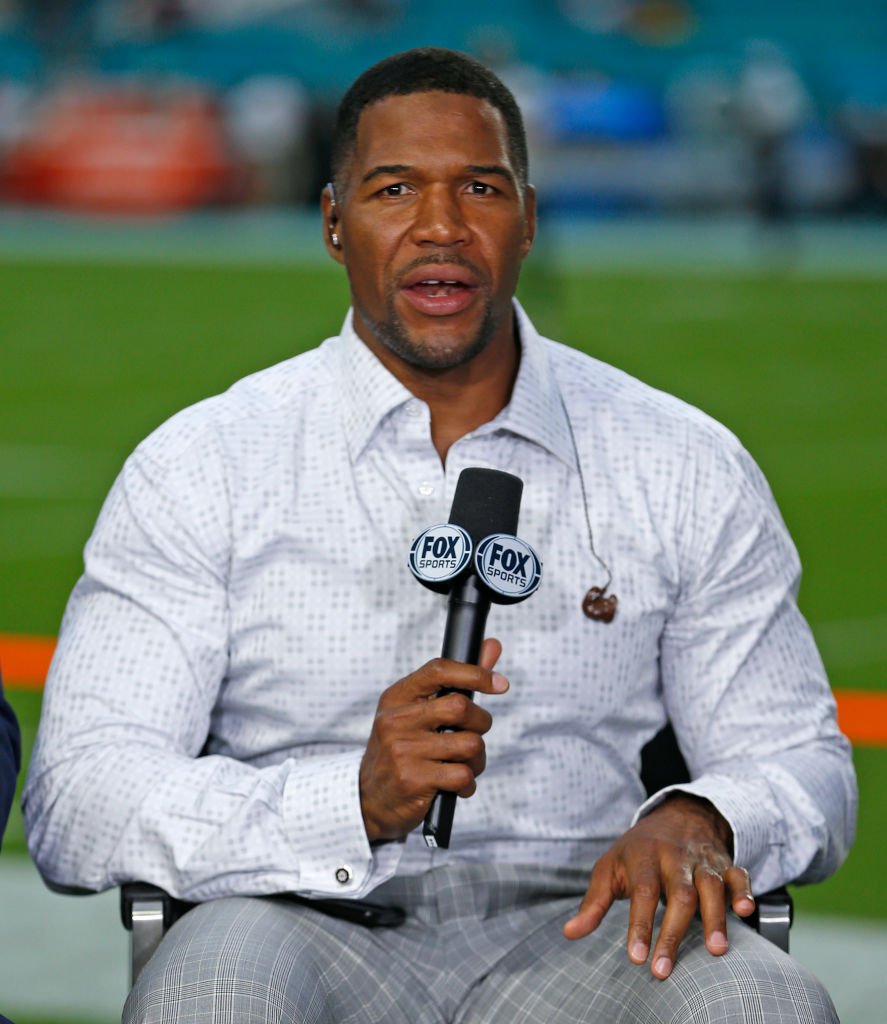 STRAHAN'S INDEPENDENCE DAY MESSAGE
Strahan, a former NFL champion, shared a picture of the American flag as a symbolic figure for the celebration of independence. His caption was a reflective address to fans about the essence of the 4th of July. He wrote:
"Happy 4th of July to you all. Let's remember those who fought and continue to fight for freedom…"
Many followers interacted with his tweet and showed their approval while celebrating Independence Day. A lot of fans returned the good-natured greeting in line with the national holiday.
                                                                  ABC CANCELS STARHAN'S SHOW 
Strahan, an award-winning TV star, was recently in the news for the cancelation of his show, "Strahan, Sara, and Keke." In its place is "GMA 3: What You Need To Know."
ABC News replaced "Strahan, Sara, and Keke," with a show which would give a daily update on the novel Coronavirus. Presently, it does not seem like Strahan's show, which he co-hosts alongside Keke Palmer and Sara Haines, will be permanently removed. 
An insider confirmed: "Strahan, Sara and Keke' is put on hiatus and it doesn't look like it's going to come off." Its staffers will work on "GMA 3."
Happy 4th of July to you all. Let's remember those who fought and continue to fight for freedom and equality. God Bless America 🇺🇸 pic.twitter.com/0cKh0VnszH

— Michael Strahan (@michaelstrahan) July 4, 2020
CELEBRITIES ON THE 4TH OF JULY 
Many TV stars and famous persons took to their social media pages where they shared their messages in celebration of Independence Day. Although the national holiday was lowkey, it was nonetheless well venerated.
Ryan Seacrest shared a radiant photo of himself dressed up in the American flag props with his shades designed like the flag. Behind him, different decorations were set up on the colors of the national flag. 
Goldie Hawn took on a romantic turn with her post as she shared a sweet photo of her and her lover, Kurt Russell. Hawn gushed about "nature's perfection" as she shared a kiss with her long time lover.
Miranda Lambert and her spouse, Brendan Mcloughlin, also enjoyed some couple time as they lounged in the pool.The Instagram photo showed Miranda in a pink pool flamingo while her spouse stood beside the flamingo.